How to Avoid Being So Data-Driven That You Miss Underrepresented Audiences
Session Type(s): Panel
Starts: Friday, Aug. 19 4:30 PM (Eastern)
Ends: Friday, Aug. 19 5:30 PM (Eastern)
Some of the most powerful technologies for progressive organizing of the past decade—digital fundraising optimization, 1:1 matching ads, voter file enrichment, and more—systematically miss underrepresented audiences like young people, people of color, and lower income people. In other words, the relentless pursuit of efficiency can cause us to miss the reason we organize in the first place. This panel will help attendees identify why and when these blind spots come up and how to make our metrics serve our values—instead of letting our values slip into serving our metrics.
Moderator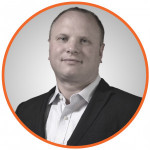 Will Bunnett is a principal at Clarify. Will specializes in political brand strategy, digital engagement, and creative and messaging development. His work has contributed to 12 Pollie Awards and two Reed Awards for clients including Elizabeth Warren, Claire McCaskill, and the California Democratic Party. His thought leadership has appeared in The Huffington Post, The Hill, and more.
Before founding Clarify, Will was a senior strategist at Trilogy Interactive and a senior digital writer and producer on the 2008 Obama presidential campaign in Chicago, where he managed the Fight the Smears, Obama Action Wire, and DNC Truth Team programs. Prior to that, he was a junior fellow at George Lakoff's Rockridge Institute, focusing on cognitive linguistic approaches to health care framing.
he / him / his
Panelists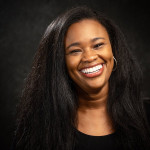 As the founder and Chief Good Troublemaker at Backbone Digital Leaders, Jess Moore Matthews' expertise in digital marketing and organizing comes from her leadership on several presidential and down-ballot campaigns, as well as in industries from tech to state and local government.
A digital coach with the National Democratic Training Committee and a mentor to many, Jess' activism has always empowered underestimated leaders to claim their seat at the table.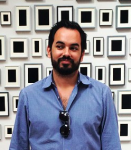 Dan has been faking it in music, tech, and politics since 2005. His first experience in advocacy was on behalf of musical artists and small Internet radio streaming companies, a fight which continues today. He is most proud of the concerts, videos, and cultural campaigns that he has had a chance to influence. His karaoke go-to is Toby Keith's "How Do You Like Me Now?," but wishes he had the range to manage Toni Braxton's "Unbreak My Heart". He is currently an SVP at Helm, building data and tools for organizers.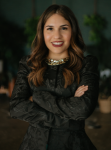 MaryEllen G. Veliz, is an experienced political operative with a demonstrated history of advancing progressive change. Skilled in programmatic digital ad campaigns for persuasion and GOTV, nonprofit organizations, communications, policy analysis, politics and campaigns, and government, Veliz is focused on building progressive movements. Veliz's commitment to building power rooted in equity and social justice is evident in her board service with organizations like New Leaders Council (NLC), Annie's List, and Planned Parenthood South Texas. Additionally, she is a 2021 Political Partner for the Truman National Security Project.
Veliz currently works with DSPolitical as a Business Development Director, working with campaigns and progressive causes to target audiences across the country. Previously she served as Deputy Chief of Staff and District Director to U.S. Representative Lloyd Doggett (D-Texas). Before serving as Deputy Chief and District Director, Veliz spent time in Washington D.C. working on Capitol Hill as a Legislative Assistant focusing on issues such as foreign policy and environmental policy. A native of San Antonio, Veliz holds a bachelor's degree in Political Science from the University of Texas at San Antonio.