Messaging Strategies for Restoring Voting Rights to Citizens with Felony Convictions
Session Type(s): Panel
Starts: Friday, Aug. 19 4:30 PM (Eastern)
Ends: Friday, Aug. 19 5:30 PM (Eastern)
In a true democracy, everyone deserves to have a voice. However, more than 5 million Americans are disenfranchised due to a prior felony conviction. Recently, we've seen many jurisdictions re-enfranchise those with felony convictions, but there are millions still excluded from casting their votes at the ballot box. Advocates in Illinois, Oregon, New York, and other states have introduced legislation to re-enfranchise American citizens who are currently incarcerated. This panel will discuss best practices to message these efforts to the public and legislators.
Moderator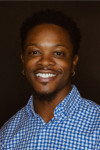 Reggie Thedford is a passionate and dedicated political strategist serving as the Deputy Political Director for Stand Up America. His passion for democracy reform was enhanced while in law school at the University of Wisconsin-Madison. While in law school he published an article in the Indiana Journal of Law & Social Equality entitled, "Ex-Felon Disenfranchisement and the Fifteenth Amendment: A Constitutional Challenge to Post-Sentence Disenfranchisement." After graduating he worked as a freelance policy consultant and lobbyist for mission driven organizations such as Planned Parenthood Advocates of Wisconsin and Together Wisconsin.
Panelists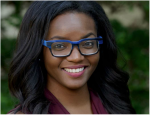 Keshia Morris Desir is the Census and Mass Incarceration Project Manager at Common Cause. Keshia led Common Cause's 2020 Census Campaign and currently leads the organization's efforts to end mass criminalization through a democracy lens. Keshia works with Common Cause's 30 state organizations to reform key issues like felony disenfranchisement, prison gerrymandering, and getting mass incarceration money out of politics. For her work on the census, Keshia was appointed by Governor Hogan to serve on Maryland's 2020 Census Complete Count Committee, and was recently a commissioner for Montgomery County's independent redistricting commission. Keshia's work has been featured in the Boston Globe, Reuters, Philadelphia Inquirer, USA Today and a number of other outlets.
Nicole D. Porter manages The Sentencing Project's state and local advocacy efforts on sentencing reform, voting rights, and eliminating racial disparities in the criminal justice system. Her advocacy has supported criminal justice reforms in several states including Kentucky, Missouri, and California. Porter was named a "New Civil Rights Leader" by Essence Magazine for her work to eliminate mass incarceration.