Messaging Strategies for Restoring Voting Rights to Citizens with Felony Convictions
Session Type(s): Panel
Starts: Friday, Aug. 19 4:30 PM (Eastern)
Ends: Friday, Aug. 19 5:30 PM (Eastern)
In a true democracy, everyone deserves to have a voice. However, more than 5 million Americans are disenfranchised due to a prior felony conviction. Recently, we've seen many jurisdictions re-enfranchise those with felony convictions, but there are millions still excluded from casting their votes at the ballot box. Advocates in Illinois, Oregon, New York, and other states have introduced legislation to re-enfranchise American citizens who are currently incarcerated. This panel will discuss best practices to message these efforts to the public and legislators.
Moderator
Nicole D. Porter manages The Sentencing Project's state and local advocacy efforts on sentencing reform, voting rights, and eliminating racial disparities in the criminal justice system. Her advocacy has supported criminal justice reforms in several states including Kentucky, Missouri, and California. Porter was named a "New Civil Rights Leader" by Essence Magazine for her work to eliminate mass incarceration.
Panelists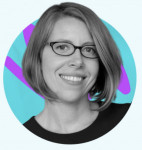 Christina is the current Executive Director of Stand Up America and the former Senior Advisor to the New York State Attorney General and Executive Director of the Attorney General's Transition Committee, a former Chief of Staff in the New York State Senate, veteran of two statewide electoral campaigns and a number of state senate and other local campaigns, and a former union organizer.
A proud daughter of labor, Christina is a native of West Virginia. She now lives in New York City, where she earned a master's degree in Public and Non-Profit Management and Policy from New York University. When she's not fighting for the democracy we deserve, she's hanging out with her 11-year old daughter and riding her bike bravely through the streets of New York City.
Other sessions: Defending the 2024 Election Today: How Down-Ballot 2022 Wins Can Protect 2024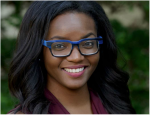 Keshia Morris Desir is the Census and Mass Incarceration Project Manager at Common Cause. Keshia led Common Cause's 2020 Census Campaign and currently leads the organization's efforts to end mass criminalization through a democracy lens. Keshia works with Common Cause's 30 state organizations to reform key issues like felony disenfranchisement, prison gerrymandering, and getting mass incarceration money out of politics. For her work on the census, Keshia was appointed by Governor Hogan to serve on Maryland's 2020 Census Complete Count Committee, and was recently a commissioner for Montgomery County's independent redistricting commission. Keshia's work has been featured in the Boston Globe, Reuters, Philadelphia Inquirer, USA Today and a number of other outlets.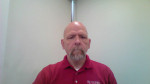 Ron Pierce
Policy Analyst
Phone: 973-755-2828
Email: rpierce@njisj.org
Ron Pierce is a Policy Analyst at the Institute.
Ron is a frequent commentator and lecturer on issues related to voting rights, reentry, and the human rights of the incarcerated. Ron has testified before the State Assembly and Senate numerously on various topic and before the U.S. Secretary of Education concerning the Second Chance Pell Program. Ron has appeared on Television On Contact with Chris Hedges to discuss voting rights. His writing has been published in Star-ledger, The Appeal, NJ Spotlight and Truth Dig. Ron also has two chapters published in an Encyclopedia called American Prisons and Jails: An Encyclopedia of Controversies and Trends.
Ron has also been a consultant on the writing of the Play Caged and was the subject in a Documentary, Voter. Ron has been part of the Expert Advisor and Editor of The Class by Chris Hedges. Ron works with the Rutgers School of Criminal Justice as part of the Technical Support Team for the NJ Sentence and Disposition Commission and has been appointed to the Advisory Board for the NJ Corrections Ombudsman.
Ron is a member of the League of Women Voters, Greater New Brunswick Area, Transformative Justice Initiative and Returning Citizens Support Group. Ron sits on the Board of Directors for American Reentry Initiative, is a Co-Director of All of Us or None, South Jersey and is a Core member of the Coalition of Prison Justice Watch.
Currently a Grad Student at Rutgers-Newark, School of Criminal Justice on a scholarship from New Jersey Scholarship and Transformative Education in Prison (NJ Step) of which he is an alum. Ron completed his Undergraduate Studies in Justice Studies, Summa Cum Laude, from Rutgers University-Newark in 2018 and was a recipient of the Vera Institute Scholarship. Ron also completed the Just Leadership USA Leading with Conviction, Leadership Training Program. Ron's message is always opportunity breeds hope and hope is the spark that ignites the fire of transformation.