Collective Liberation Starts with United Power Building
Session Type(s): Panel
Starts: Thursday, Aug. 18 11:00 AM (Eastern)
Ends: Thursday, Aug. 18 12:00 PM (Eastern)
This panel will explore collective liberation and what putting this concept into motion means for power building in our communities. We will hear from Black, Indigenous, and Asian American and Pacific Islander grassroots organizations and community leaders who are linking arms on some of the most pressing issues of our time. We will learn how incorporating all communities into your power building strategy can lead to a new vision of our future.
Moderator
Michael Johnson, Director of Advancement, is a citizen of the Three Affiliated Tribes of North Dakota and a relative of the White Earth Nation where his grandfather is a citizen. He leads NDN Collective's Advancement work and team. Johnson's work over the last decade has engaged key stakeholders in Indian Country and beyond to create lasting relationships built on respect, reciprocity, impact, and success. Johnson has a has a Bachelor's degree in Political Science from the University of Colorado Denver.
Panelists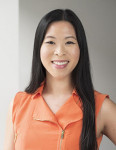 Tiffany W. Chang (she/her) is a second-generation Taiwanese-American organizer, musician, and cultural activist from the East Bay/Ohlone land, California. As Director of Community Engagement at Asian Americans Advancing Justice | AAJC in Washington DC, Tiffany leads the organization's community outreach, coalition-building, and field mobilization work nationwide, liaising with over 250 local community groups in 38 states. Most recently, Tiffany served as the lead organizer for the Unity March, the first Asian American-led, BIPOC March on the National Mall in DC. Previously, Tiffany served as Deputy GOTV Director for the 2020 Michigan Coordinated Campaign to elect Joe Biden and Kamala Harris. Prior to this, she was Associate Director of Allied Groups for the 2020 Democratic National Convention, leading outreach to AAPI, Arab, Jewish, and Muslim organizations; veterans & military families; the disability community; and gun violence prevention groups. Before working on the national level, Tiffany was Advocacy and Policy Manager at the Asian American Federation in New York City. She holds an MPA from Columbia University School of International Affairs (SIPA), and a Bachelor of Music from NYU.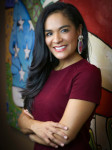 Lycia Maddocks is a citizen of the Quechan Indian Nation raised in Ft. Yuma California and Yuma, Arizona. Lycia is a skilled relationships and communications strategist who carries years of experience in leading campaigns and movements to advance the political power of Native people, to expand the exercise of sovereignty by tribal nations, and to increase the influence of American Indian and Alaska Native enterprises. Lycia currently directs the political and elections work by analyzing dynamics and curating strategies to advance NDN Collective's mission. She holds degrees in Indigenous Peoples Law, Communications, and Film and Video Production.

Colette Pichon Battle is the founder and Executive Director of the Gulf Coast Center for Law & Policy, whose mission is to promote structural shifts to advance climate justice and ecological equity in communities of color on the frontline of climate change.
Colette develops and directs programming focused on Equitable Disaster Recovery, Global Migration, Community Economic Development, Climate Justice and Energy Democracy. For more than a decade, Colette has worked with local communities, national funders and elected officials around equity in the post-Katrina/post-BP disaster Gulf Coast.
She was a lead coordinator for Gulf South Rising 2015 a regional initiative around climate justice and just transition in the South. In addition to developing advocacy initiatives and a suite of trainings on issues that intersect with race, systems of power and ecology, Colette leads the delivery and management of GCCLP's legal services and maintains a legal specialization in immigration law and disaster law.
In 2018 Colette was awarded with an Honorary Doctorate from Kenyon College in honor of her work over the past two decades. In 2016 Colette was named a White House Champion of Change for Climate Equity and received the Water Champion award from the Greater New Orleans Foundation. In 2015, she was selected as an Echoing Green Climate Fellow. In 2012, Colette was named an "Expert of Color" by the Insight Center for Community Economic Development based on her work to address the US racial wealth divide. In 2007 Colette received recognition from the American Bar Association and in 2008 she was awarded the U.S. Civilian Medal of Honor for the state of Louisiana- both awards were for her work around multiracial, cross regional alliance building in the Katrina recovery.
Ms. Pichon Battle serves on the Board of Directors for the US Climate Action Network (USCAN), the Center for Constitutional Rights (CCR), and Gulf Restoration Network (GRN). Colette serves on the governance council for the Southern Movement Assembly (SMA), is an advisory board member for Communities Responding to Extreme Weather (CREW), Sunrise and is a member of the Experts of Color Network (ECON) working to address racial wealth disparities.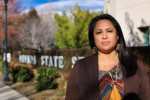 Tammi Tiger is a descendant of Muscogee people and a citizen of the Choctaw Nation of Oklahoma. She leads the Native Vote work in southern Nevada for the Las Vegas Indian Center, in partnership with national Native-led organizations and Silver State Voices, a coalition of community organizations dedicated to civic engagement & ensuring that underrepresented Nevadans are at the cornerstone of our democracy.
Tammi's career in public service started with local government, where she has over 20 years of experience in Administration. She was appointed to the Nevada Indian Commission by the Governor in 2021 and is an active participant in several local and national organizations including; UNLV Native American Alumni Club, United Natives, and Native Organizers Alliance.
She holds a Master's Degree in Public Administration with undergraduate work in Nonprofit Management, and Information Systems. She grew up intertribal as an urban Native in Los Angeles, CA and Las Vegas, NV and is committed to developing a statewide ecosystem of urban and Tribal citizens in Nevada to build Native power.