What 2020's Digital Fundraising Innovation Means for the Future
Session Type(s): Panel
Starts: Friday, Oct. 8 2:15 PM (Eastern)
Ends: Friday, Oct. 8 3:15 PM (Eastern)
2020 challenged campaigns, community organizers, and donors in many ways. The progressive movement responded by doubling down on the grassroots, and as a result, political giving and issue-based giving intersected like never before. A record number of new small-dollar donors donated to nonprofits confronting the COVID-19 pandemic, groups working for racial justice, Democrats up and down the ballot, and more. In this panel, digital organizing practitioners from campaigns and advocacy organizations will share how they expanded their communities, shared resources, and engaged voters, donors, and volunteers at home, and what this digital innovation means for future organizing.
This session is sponsored by ActBlue.
Moderator
Michelle was born and raised in the DMV and attended Howard University pursuing a double degree in Political Science and Philosophy. With over 10 years of experience in finance, organizing and political work, Michelle has worked with candidates and elected officials at every level of government across the Mid-Atlantic and Midwest. In the 2020 cycle, Michelle served as the head of the Organizing and Political Department for Tina Smith for Minnesota.
As a first generation American, Michelle has always been passionate about creating opportunities for those who want a better life for themselves and their families as her parents did for her and her siblings. Active in local politics, she was elected at-large to her county party in 2018 and was the first African American woman to be president of her local young dems organization. Michelle currently resides in downtown Baltimore with her gentle giant puppy Kirabo "Bo" and a massive collection of sneakers.
Panelists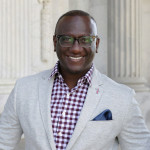 Jamarr Brown (he/him/his) serves as the Director of Electoral Programs at re:power. Jamarr stewards and grows c4 partnership strategies and develops and oversees a portfolio of electoral and public leadership programs on behalf of re:power. He has over 10 years of experience working as a political strategist, healthcare advocate, trainer, and nonprofit leader.
Prior to joining re:power, he served as the National Training Director for Tom Steyer's presidential campaign, where he led a national leadership development program for staff, volunteers, community leaders and issue advocates. Jamarr served as the Organizing & Training Director for Planned Parenthood Texas Votes (PPTV). In that role, Jamarr managed the statewide leadership development, public affairs, grassroots organizing and issue and electoral campaign work in conjunction with Planned Parenthood affiliates in Texas. Under his leadership, the number of Planned Parenthood supporters across Texas grew by 600,000 and the organizing team trained over 3,000 activists to advocate for the full spectrum of reproductive rights and services.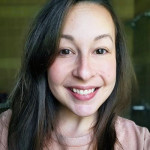 Shannon Wurthman is a progressive digital strategist with 15 years of digital strategy experience in the non-profit, advocacy, and political campaign space. She is currently the Senior Director of Digital Strategy at Civic Nation, a non-partisan non-profit organization that includes initiatives like the United State of Women, It's On Us, and Made to Save. In 2020, Shannon led the digital team at Michelle Obama's When We All Vote, now part of Civic Nation, which registered over 500,000 people to vote ahead of the 2020 election and raised over $1 million in grassroots donations.
Shannon previously served as the Deputy Digital Director in Pennsylvania for Hillary Clinton's 2016 presidential campaign, led digital fundraising for a variety of congressional and statewide races in 2017, and led digital content and grassroots fundraising at Demand Justice in 2018, an advocacy organization fighting for progressive court reform.