Session Type(s): Panel
Starts: Saturday, Oct. 9 2:15 PM (Eastern)
Ends: Saturday, Oct. 9 3:15 PM (Eastern)
The youth vote can save democracy. And organizations focused on reaching young voters are bringing creativity and resilience to the task of turning out those voters. Campus-focused programs were hugely successful in 2020 (including programs on all HBCU campuses). Organizers reached young voters with a first-of-its-kind TikTok influencer campaign. Leaders from VoteAmerica will discuss its partnership with the Center for Information & Research on Civic Learning and Engagement (CIRCLE) at Tufts University to activate young voters. Mississippi Votes will share its experience in reaching young voters of color in one of the most voter suppressed states in the country and plans for sustaining this work in the future.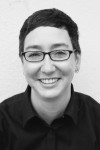 Debra Cleaver is the Founder and CEO of Vote.org, the leading non-partisan, nonprofit organization increasing voter turnout. Since 2016, Vote.org has registered close to two million voters, and run large-scale Get Out The Vote campaigns targeting tens of millions of low-propensity voters.
Debra is an alum of Pomona College and Y Combinator and is currently a DRK Fellow for Social Entrepreneurship. She frequently speaks at relevant conferences nationwide, including SXSW, Harvard Law, the Harvard School of Government, University of Michigan, and the SUMMIT Ideas Festival. Debra and her organization's work has been featured in The New York Times, Washington Post, MSNBC, C-SPAN, WIRED, SOCAP, Bloomberg, BBC, Buzzfeed News, Forbes, and more.