Registering More Young People to Vote is the Way to Save Democracy
Session Type(s): Panel
Starts: Saturday, Oct. 9 2:15 PM (Eastern)
Ends: Saturday, Oct. 9 3:15 PM (Eastern)
The youth vote can save democracy. And organizations focused on reaching young voters are bringing creativity and resilience to the task of turning out those voters. Campus-focused programs were hugely successful in 2020 (including programs on all HBCU campuses). Organizers reached young voters with a first-of-its-kind TikTok influencer campaign. Leaders from VoteAmerica will discuss its partnership with the Center for Information & Research on Civic Learning and Engagement (CIRCLE) at Tufts University to activate young voters. Mississippi Votes will share its experience in reaching young voters of color in one of the most voter suppressed states in the country and plans for sustaining this work in the future.
Moderator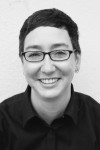 Debra Cleaver has been working at the intersection of technology and democracy since 2004. She is the founder of VoteAmerica, Vote.org, ElectionDay.org, Long Distance Voter, FutureVoter.com, and Ready Set Vote. She's an alum of both Y Combinator and Pomona College, and a former DRK distinguished entrepreneur. Debra's work has been featured in The New York Times, Washington Post, MSNBC, C-SPAN, WIRED, SOCAP, Bloomberg, BBC, Buzzfeed News, Forbes, and more. When she's not working or sleeping, Debra can be found hanging out in San Francisco with her her 19 year old cat, Ramona Quimby Cleaver (aka Mona).
Panelists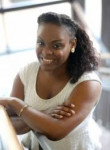 Arekia S. Bennett is a long time community organizer from and of the Deep South (Mississippi to be exact). Arekia is the Executive Director of Mississippi Votes, a youth centered and millennial led organization fighting for electoral justice in Mississippi. To date, Mississippi Votes has registered over 30,000 new voters and engaged voters from every corner of the state using their high-tech digital organizing strategies coupled with traditional outreach methods. Mississippi Votes is a training ground for young organizers.
Other sessions: The South's Got Something to Say: Voter Enfranchisement in the Deep South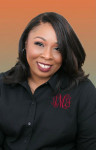 Aisha J. McClendon is a Democratic strategist who built a respected career engaging communities often overlooked in state and national politics. A veteran campaign operative, she began her career in the William J. Clinton Presidential Administration and has advised constituency outreach efforts for several Presidential campaigns, including Beto for America, where she served as National Director of African American Outreach. She has also advised hundreds of local and statewide races over the last two decades.
Hailing from Dallas, Aisha previously served as a Chief of Staff in the Texas State Legislator. Before returning to politics full-time, she was a fundraiser for some of the largest nonprofits in Texas. She recently served as the National Outreach Director for VoteAmerica, and in June of 2021, she became the Sr. Director of Global Partnerships at Moth + Flame, a developer of immersive training technology, where she helps lead partnerships with content partners such as Accenture and serves as an expert on diversity, equity, and inclusion.
Aisha is also a proud daughter of Dillard University in New Orleans, LA.