The South's Got Something to Say: Voter Enfranchisement in the Deep South
Session Type(s): Panel
Starts: Friday, Oct. 8 1:00 PM (Eastern)
Ends: Friday, Oct. 8 2:00 PM (Eastern)
Obstacles for organizing in the Deep South predict problems activists will have across the US. So the progressive movement across the country has a stake in addressing the assault on voting rights happening now in the southern states. This is a movement with a history, as well as a modern experience, of Black leadership. Experienced Black leaders in the South are growing the movement, reaching youth to build a new generation of activists to work on civic engagement and rights restoration. Join the discussion about what's happening on the battleground for democracy.
Moderator
Panelists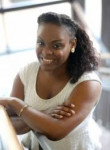 Arekia S. Bennett is a long time community organizer from and of the Deep South (Mississippi to be exact). Arekia is the Executive Director of Mississippi Votes, a youth centered and millennial led organization fighting for electoral justice in Mississippi. To date, Mississippi Votes has registered over 30,000 new voters and engaged voters from every corner of the state using their high-tech digital organizing strategies coupled with traditional outreach methods. Mississippi Votes is a training ground for young organizers.
Other sessions: Registering More Young People to Vote is the Way to Save Democracy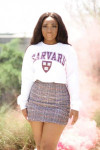 Hannah Burnell Williams is the Policy & Research Analyst at Mississippi Votes. She works closely with the Mississippi Legislature and leads MS Votes' Rights Restoration Work. Hannah coordinates the One GIRL, One Vote Fellowship which gives college aged womxn of color the opportunity experiment with public policy.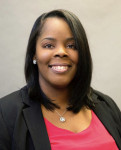 Gicola A. Lane is a Black Southern community organizer who has trained hundreds of people locally, nationally, and internationally on grassroots collective action from Nashville, TN. She has organized around a large range of issues that are close to her heart, from police ​accountability to felony disenfranchisement. She currently serves as the Restore Your Vote Advocate at Campaign Legal Center.
Most recently, she helped build out Free Hearts, a Tennessee based nonprofit led by formerly incarcerated women that provides support, education, and advocacy in organizing families impacted by incarceration.
Previously, Gicola served as an Electoral Justice Fellow for the Movement for Black Lives (M4BL) where she used every tool and tactic in her toolbox to mobilize, politically educate, and energize Black citizens to successfully access and participate in their right to democracy across the United States.
Gicola has coordinated successful campaigns with Community Oversight Now Nashville, Black Voters Matter, Campaign Legal Center, Southerners On New Ground, and The Participatory Defense Movement. She has also worked on local political campaigns.
Gicola graduated cum laude from Clark Atlanta University.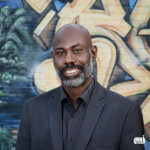 John Paul Taylor, a native of Birmingham, Alabama, embodies the concept "be the change you want to see in the world." Taylor currently serves as the Rights Restoration Field Director for the Southern Poverty Law, covering Alabama, Georgia, Mississippi, Louisiana, and Florida. He began this work as the North Region Outreach Fellow, Alabama Voting Rights Project (AVRP), a collaboration between the Southern Poverty Law Center, and the Campaign Legal Center in Washington, D.C. AVRP and strives to fulfill the promise of a new Alabama law passed in 2017 that restored voting rights to ex-offenders with felony convictions. John Paul traveled the northern counties of Alabama spreading the word about the new law, convening meetings of community stakeholders, training volunteers, and, most importantly, working with impacted citizens to register them to vote, or to help them with the process to restore their voting rights.
John Paul is co-founder of Real Life Poets, a 501(c)(3) nonprofit community service organization, focusing on mentoring young people and encouraging good communication and oratorical skills using spoken word poetry and the arts. Taylor's passion for empowering young people and for using the arts inspires youth of all ages. Taylor appreciates all the opportunities to connect with many community leaders and organizations. He works directly with groups of young people from elementary school children to young adults ranging from at-risk kids before problems begin to youthful offenders in the Family Court setting to drug offenders in diversionary programs as coordinator of the Hip Hop is Life program for the youth from UAB Juvenile TASC/ASAP program.
Always pursuing new goals, Taylor organized the first Alabama youth poetry slam team to be invited to the Brave New Voices International Teen Poetry Festival in 2013—they finished in the Top 20 in the world. In 2016, John Paul pushed this youth poetry initiative to the international scope by launching Real Global Poets, a poetry project in Kenya that produced "Your Voice Is Your Power," a book of poetry, and by conducting a Real Life Poets Spoken Word Empowerment Summit in Ghana in partnership with Awuni Tours.
In 2018, John Paul and Real Life Poets appeared on HBO's Wyatt Cenac's Problem Areas discussing over-policing and injustice in Birmingham. His work on behalf of young people reaches beyond poetry and the arts. Taylor has been vice-president on the Board of Directors for Youth Towers, a nonprofit aimed to help fight youth and young adult homelessness. Traveling the United States with Shelley Stewart's Mattie C. Stewart Foundation Choice Bus, John Paul talked with young students about the power of education and the importance of staying in school.
Always learning and growing, Taylor graduated in 2017 in the inaugural classes of both Youth Speaks Institute for Emerging Organizations and the UAB/Gulf State Community Research Fellows Program. In 2016, he launched the Genius Is Common Initiative in partnership with HBO's DEF Poetry Jam co-founder Bruce George. In 2014, John Paul presented a TedxBirmingham Salon Talk: "Your Voice is Your Power," and in 2008, one of his poems was featured in the Emmy-winning film Mr. Dial Has Something to Say. Taylor has been honored with the following awards: "Angela Y. Davis" Vital Award (2019), League of Women Voters of Alabama's Jane Katz Public Service Award (2019), City of Birmingham Mayor's Office Division of Youth Services Humble Hero Award (2017), the City of Birmingham's 1st Ever Fusion Award for community service using the arts (2014), the Jefferson County Public Library Association's Library Champion Award (2012), Southern Poverty Law Center Hidden Community Asset (2012) and Urban League Multicultural Friendship Award (2010).