The South's Got Something to Say: Voter Enfranchisement in the Deep South
Session Type(s): Panel
Starts: Friday, Oct. 8 1:00 PM (Eastern)
Ends: Friday, Oct. 8 2:00 PM (Eastern)
Obstacles for organizing in the Deep South predict problems activists will have across the US. So the progressive movement across the country has a stake in addressing the assault on voting rights happening now in the southern states. This is a movement with a history, as well as a modern experience, of Black leadership. Experienced Black leaders in the South are growing the movement, reaching youth to build a new generation of activists to work on civic engagement and rights restoration. Join the discussion about what's happening on the battleground for democracy.
Moderator
Panelists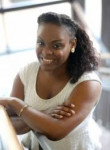 Arekia S. Bennett is a long time community organizer from and of the Deep South (Mississippi to be exact). Arekia is the Executive Director of Mississippi Votes, a youth centered and millennial led organization fighting for electoral justice in Mississippi. To date, Mississippi Votes has registered over 30,000 new voters and engaged voters from every corner of the state using their high-tech digital organizing strategies coupled with traditional outreach methods. Mississippi Votes is a training ground for young organizers.
Other sessions: Registering More Young People to Vote is the Way to Save Democracy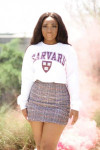 Hannah Burnell Williams is the Policy & Research Analyst at Mississippi Votes. She works closely with the Mississippi Legislature and leads MS Votes' Rights Restoration Work. Hannah coordinates the One GIRL, One Vote Fellowship which gives college aged womxn of color the opportunity experiment with public policy.