Rebalancing the Supreme Court: Why Progressives Must Take Back the [Stolen] Court to Save Our Democracy
Session Type(s): Plenary
Starts: Friday, Oct. 8 5:00 PM (Eastern)
Ends: Friday, Oct. 8 6:30 PM (Eastern)
When Republicans stole two Supreme Court seats in an unprecedented power grab, progressives knew our most basic rights were at risk—and that expanding the Supreme Court was the necessary solution. In less than a year since the GOP seized a supermajority on the high court, our fears have come true: The right-wing court has gutted the Voting Rights Act and allowed Texas to ban abortion and place a bounty on the heads of doctors and others who help women exercise their rights. 
The Republican Party has controlled the Supreme Court for more than 50 years, despite losing the popular vote in 7 of the last 8 presidential elections. And it uses the Court to govern via minority rule, rigging elections to help them win despite popular opposition, and legislating from the bench when they lose. It's no surprise that new polling shows job approval for the Supreme Court at an all-time low, with a majority of Americans disapproving of the Supreme Court. 
The need for reform is undeniable — and progressives are meeting the moment. Earlier this year, House Judiciary Committee Chairman Jerold Nadler, Courts Subcommittee Chairman Hank Johnson, Rep. Mondaire Jones, and Sen. Ed Markey introduced the Judiciary Act of 2021 to rebalance the court by adding four seats. The bill now has dozens of cosponsors and the Senate bill is supported by progressive champion Sen. Tina Smith of Minnesota, and more than 80 organizations have announced their support for court expansion. 
Co-hosted by Take Back The Court Executive Director Sarah Lipton-Lubet and Rep. Mondaire Jones, this keynote panel featuring Sen. Tina Smith will discuss the urgent need to rebalance the stolen Supreme Court in order to protect democracy and preserve the essential rights of all Americans. You'll also hear from Rep. Barbara Lee, who will speak about this critical intersection between protecting our democracy and passing progressive policy, with a special welcome from Netroots Nation Board Member Arshad Hasan.
Moderator

Arshad Hasan is the co-founder and Principal of Convey Communications, a firm dedicated to lifting up emerging leaders of the progressive movement – especially women, people of color, and queer folks – on their public communications skills. You've got a vision, we help you convey it to a world that needs to hear it. You deserve to be heard.
Arshad is a long serving member of Netroots Nation's Board of Directors and served as the immediate past Chair of the Board. Prior to founding Convey Communications, Arshad has led some of the progressive movement's most high-impact political organizations such as Democracy For America and Progress Now. He lives in Vermont with his tiny dog, Cole.
Other sessions: Your Voice is Doing a Lot of Talking! How You Say Things Really Matters
Panelists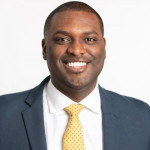 Mondaire Jones is serving his first term as the Congressman from New York's 17th District, encompassing all of Rockland County and parts of central and northern Westchester County.
As a member of the Judiciary Committee, Rep. Jones continues his lifelong advocacy for civil rights and civil liberties, and the strengthening of our democracy. In Congress, Rep. Jones is fighting for COVID-19 relief, a living wage for all, universal health care, racial justice, climate action, and restoration of the SALT deduction.
Rep. Jones serves as the Freshman Representative to Leadership in the 117th Congress, making him the youngest member of the Democratic House leadership team. He also serves as a Deputy Whip for the Congressional Progressive Caucus and as a Co-Chair of the LGBTQ Equality Caucus.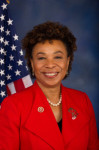 As one of the strongest, most progressive voices in the House, Congresswoman Barbara Lee is committed to serving the residents of her district and also advancing progressive ideals nationally.
Congresswoman Lee, representing CA's 13th Congressional District, was elected to Congress in 1998 and holds key positions, including serving as member of the House Appropriations and Budget Committees. She is a former Chair of the Congressional Black Caucus and co-founded the Congressional Out of Poverty Caucus. Barbara is also the Whip and former Co-Chair of the Congressional Progressive Caucus and chairs the Democratic Whip's Task Force on Poverty and Opportunity.
Other sessions: Making Progress on Marijuana Policy Reform in Congress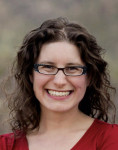 Sarah Lipton-Lubet is Executive Director of Take Back the Court. For the better part of the last two decades, Sarah has been an advocate for reproductive freedom, gender equity and progressive change. Most recently, she served as Vice President for Reproductive Health and Rights at the National Partnership for Women & Families, where she led a skilled team in designing and implementing a bold vision for advancing access to abortion through legislative and regulatory advocacy, public education and culture change. Previously, through roles at the American Civil Liberties Union, Center for Reproductive Rights, Natural Resources Defense Council and Religious Action Center for Reform Judaism, Sarah worked to advance the rights of pregnant workers, push back against religious refusals, and promote government accountability. Working against the right-wing takeover of the courts has been a cornerstone of her career. Sarah graduated summa cum laude from Northwestern University with a BA in American studies and earned her JD from Yale Law School. She clerked for the Honorable Nancy Gertner of the U.S. District Court for the District of Massachusetts and the Honorable Richard Paez of the U.S. Court of Appeals for the Ninth Circuit.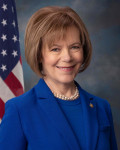 Tina Smith serves as United States Senator for Minnesota. She's a fierce advocate for Minnesotans and is focused on continuing the progressive legacy of the seat she holds.
Tina was born on March 4, 1958 in Albuquerque, New Mexico, and grew up in Santa Fe. In 1980, she graduated from Stanford University and in 1984, earned an MBA from the Tuck School of Business at Dartmouth College. She then moved to Minnesota to work at General Mills and raise a family with her husband, Archie. They've been married for more than 30 years and have two sons, Sam and Mason.
Tina left General Mills to start her own small business. Since then, she has dedicated her career to working on behalf of Minnesotans to improve lives and ensure that the state government works better for the people it serves. In 2014, Tina was elected to serve as Minnesota's 48th Lieutenant Governor. As Lieutenant Governor, she traveled to every corner of the state to talk with, learn from, and work on behalf of Minnesotans.