Pressure Cooker: Responsive Digital Strategy in a Charged World
Session Type(s): Panel
Starts: Thursday, Oct. 7 2:15 PM (Eastern)
Ends: Thursday, Oct. 7 3:15 PM (Eastern)
Digital practitioners are on the front lines — responding to the news of the day as well as managing existing projects, all in a complicated and rapidly evolving political environment. Experts from campaigns and organizations will answer tough questions about how to set priorities, manage expectations and maintain authenticity within a crowded digital landscape.
This session is sponsored by Emily's List.
Moderator
Danielle M. Henry is the social media director for EMILY's List, where she works to uplift Democratic pro-choice women by taking a metrics-based approach to social strategy. As a consultant, Danielle has used her marketing, communications, and digital expertise to support a variety of small businesses and nonprofit organizations. Previously she served as senior marketing and communications manager for BoardSource, where she managed publications, social media, and the organization's website. Danielle also lends her energy and expertise to community organizations, serving as a volunteer with Friends of Rhode Island Avenue, Parents Amplifying Voices in Education, Planned Parenthood, and Universal Childcare DC, as well as the Reeb Voting Rights Project and the Transformation Team for Racial Justice through All Souls Unitarian Church. Danielle earned her bachelor's degree in Theatre Studies from Butler University. She lives in the Woodridge neighborhood of Washington, DC with her family.
Panelists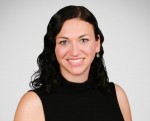 Caitlin Mitchell is the Chief Mobilization Officer at the Democratic National Committee, where she oversees the party's digital organizing, small-dollar fundraising, and supporter engagement.
She most recently served as Vice President, Digital at EMILY's List, where she oversaw online fundraising, messaging, and community development. During her tenure she lead the digital team to a record-breaking cycle, exceeding fundraising projections by 35%. She also developed the Women Can Stop Trump campaign, a supporter-driven effort to highlight Donald Trump's record on women that reached more than 67 million people organically.
Prior to EMILY's List, Caitlin served as the Deputy Digital Director for the Democratic National Committee, where she managed the team's rapid response program during the 2014 cycle.
Before moving to Washington, D.C., Caitlin served as Email Director for Organizing for Action in Chicago, raising $18 million online from more than 400,000 donors and activating more than four million supporters in their first year. Prior to that, Caitlin served as an Email Writer on the 2012 Obama campaign, helping raise a record-setting $690 million online.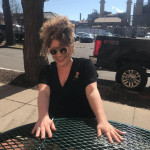 At Blue State, Tessa Simonds leads Blue State's campaign practice and oversees all work for political campaigns and committees alongside a team of experienced campaign strategists. Tessa is a veteran organizer and campaign strategist with nearly a decade of experience building organizing and digital programs for progressive candidates, political committees, and advocacy organizations.
Most recently prior to Blue State, Tessa was Senior Advisor for Digital Organizing on the Biden-Harris National Coordinated Campaign at the Democratic National Committee. In this role, she helped reimagine the approach to digital organizing and grassroots mobilization at scale in the battleground states. This approach helped power a record-breaking voter contact program, with nearly 700 million voter contact attempts made in the four months leading up to Election Day.
Before that, she was the Director of Grassroots Mobilization on the Elizabeth Warren campaign, managing a staff of more than 64 people and 13 offices across the country. At the Democratic National Committee, she helped imagine and launch the Mobilization team as Digital Director, helping to grow the team from 10 to more than 45. She's proud to have trained and mentored hundreds of digital practitioners during her career.
Tessa graduated from UMass Amherst with a B.S. in English and Social Thought and Political Economy and lives in Washington, D.C. In his spare time, Tessa can usually be found watering her houseplants, listening to music, or talking to her best friend Candace.