Leading While Whole: The Importance of Prioritizing Mental Health
Session Type(s): Panel
Starts: Saturday, Oct. 9 1:00 PM (Eastern)
Ends: Saturday, Oct. 9 2:00 PM (Eastern)
To sustain our the strong leadership, we must prioritize mental health through the racial and social conflicts ahead. This panel will provide resources and focus on the importance of having reliable mental health resources as we fight for change in areas that can trigger emotional and traumatic responses. Leaders who have been in the trenches of progressive activism will offer insight on the impact of their work on their mental health, and lessons they've learned to prioritize their mental and emotional wellbeing from diverse perspectives across race, class, ability, sexuality, and age.
Moderator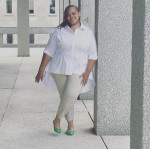 Tami Sawyer is a County Commissioner in her home town of Memphis, TN. She serves as National Field Director of Black Voters Matter Fund, Chair of the Memphis NAACP Legal Defense Fund, leader of #Takeemdown901, recipient of the Ebony 100 Award, and host of the Black Steel Magnolia podcast. She has written on racial justice for CNN and Huffington Post and is a member of Alpha Kappa Alpha, Inc.
Tami believes in justice for her people and the power of black women. She is currently reading the October Daye series about a detective who is half human-half fairy because life is too tough to not read something fun.
Panelists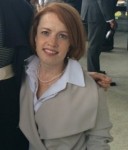 Rebecca Cokley is the Executive Director of the National Council on Disability, an independent agency charged with advising Congress and the White House on issues of national disability public policy. She joined NCD in 2013 after serving 4 years in the Obama Administration. Most recently, she was the Special Assistant to the Principal Deputy at the Administration for Community Living at the U.S. Department of Health and Human Services. Before serving at the Administration on Community Living, Cokley was the Director of Priority Placement for Public Engagement in the Presidential Personnel Office at the White House where she was responsible for outreach to diversity and minority organizations to recruit qualified individuals for roles in the Obama Administration. Prior to her time at the White House, Cokley was the Confidential Assistant to the Assistant Secretary for the Office of Special Education and Rehabilitative Services. She participated in the Education Policy Fellowship Program in 2006 and worked at the Institute for Educational Leadership for five years, building a number of tools and resources designed to empower and educate youth with disabilities and their adult allies. She has spent the last 15 years engaging in discussions tied to civil rights and equity while paying particular attention to the needs of young people with disabilities. In 2015 she was inducted into the inaugural class of the Susan M. Daniels Disability Mentoring Hall of Fame and was the recipient of the Frank Harkin Memorial Award by the National Council on Independent Living. Rebecca has a B.A in Politics from the University of California Santa Cruz, is the proud spouse of Patrick and mother of Jackson and Kaya.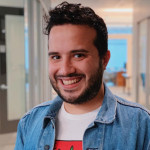 Juan Escalante's parents fled Venezuela in the year 2000, with Juan and his two brothers in tow, for the United States following the election of Hugo Chavez. In 2006, an immigration attorney mishandled the Escalante's case, which led them to lose their immigration status despite "waiting in line" while paying taxes and immigration fees.
By the time President Obama announced the Deferred Action for Childhood Arrivals (DACA) program in 2012, Juan had graduated from Florida State University with a political science degree and had helped spearhead some of the digital tactics used across in immigration-related campaigns across the country.
Thanks to DACA, Juan was able to return to FSU and obtained a master's degree in public administration in 2015. He has remained a fierce and relentless advocate for immigrant rights.
A renowned and nationally recognized digital strategist, Juan currently enjoys the protections of the DACA program while leading state and national efforts to pass sensible immigration legislation.
Escalante's work has been highlighted and published in a wide range of publications, including The New York Times, USA Today, Univision, and CNN.
He serves as the Digital Campaigns Manager at FWD.us, a DC-based organization focused on immigration and criminal justice reform and currently resides in Washington D.C., where he works to ensure the DACA program continues to protect an estimated 700,000 immigrant youth from deportation.