Leading While Whole: The Importance of Prioritizing Mental Health
Session Type(s): Panel
Starts: Saturday, Oct. 9 1:00 PM (Eastern)
Ends: Saturday, Oct. 9 2:00 PM (Eastern)
To sustain our the strong leadership, we must prioritize mental health through the racial and social conflicts ahead. This panel will provide resources and focus on the importance of having reliable mental health resources as we fight for change in areas that can trigger emotional and traumatic responses. Leaders who have been in the trenches of progressive activism will offer insight on the impact of their work on their mental health, and lessons they've learned to prioritize their mental and emotional wellbeing from diverse perspectives across race, class, ability, sexuality, and age.
Moderator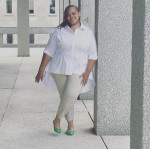 Tami Sawyer is a Shelby County Commissioner and Chair of Education in her hometown of Memphis, TN. She is a highly recognized social justice activist who is Chair of the Memphis NAACP Legal Defense Fund, leader of #Takeemdown901, recipient of the Ebony 100 Award, and host of the Black Steel Magnolia podcast. She has written on racial justice for CNN and Huffington Post and is a member of Alpha Kappa Alpha, Inc.
Panelists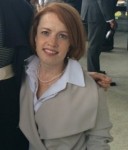 Rebecca Cokley joined the Ford Foundation in January of 2021 as the first U.S. Program Officer to oversee a Disability Rights Portfolio. Prior to joining Ford, she served as the co-founder and Director of the Disability Justice Initiative at the Center for American Progress where she worked with 12 different Democratic presidential candidates to develop their disability policy platforms. She implemented campaigns to save the Americans with Disabilities Act, Medicaid, and SNAP and pushed back against work requirements, the public charge, and Trump's Supreme Court nominations. At the National Council on Disability she restored NCD's agency's reputation as the civil rights voice for the disability community and managed projects on police violence, campus sexual assault, and the civil rights of disabled parents. In the Obama Administration she served at the U.S. Department of Education and the U.S. Department of Health and Human Services. And she had the pleasure of serving at the White House as Director of Priority Placement for Diversity in the first term. Every role she's served in has centered on bringing the disability community to the table on progressive issues and helping the progressive community come to the table on disability priorities. In 2020 she was awarded the Richman Distinguished Fellow in Public Life for Brandeis University. Rebecca has spoken at Netroots Nation, New York City Comic-Con, Yale University, the Women's March National Conference and given a TedX talk. Rebecca has published with The Body Is Not An Apology, Rewire, CNN, Refinery 29, and been a guest on MSNBC and Last Week Tonight with John Oliver. She was a Karl Pister Scholar at the University of California, Santa Cruz where she graduated with a B.A. in Politics. She is the proud spouse of Patrick, mother of 3, and is working on her first book.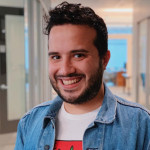 Juan Escalante's parents fled Venezuela in the year 2000, with Juan and his two brothers in tow, for the United States following the election of Hugo Chavez. In 2006, an immigration attorney mishandled the Escalante's case, which led them to lose their immigration status despite "waiting in line" while paying taxes and immigration fees.
By the time President Obama announced the Deferred Action for Childhood Arrivals (DACA) program in 2012, Juan had graduated from Florida State University with a political science degree and had helped spearhead some of the digital tactics used across in immigration-related campaigns across the country.
Thanks to DACA, Juan was able to return to FSU and obtained a master's degree in public administration in 2015. He has remained a fierce and relentless advocate for immigrant rights.
A renowned and nationally recognized digital strategist, Juan currently enjoys the protections of the DACA program while leading state and national efforts to pass sensible immigration legislation.
Escalante's work has been highlighted and published in a wide range of publications, including The New York Times, USA Today, Univision, and CNN.
He serves as the Digital Campaigns Manager at FWD.us, a DC-based organization focused on immigration and criminal justice reform and currently resides in Washington D.C., where he works to ensure the DACA program continues to protect an estimated 700,000 immigrant youth from deportation.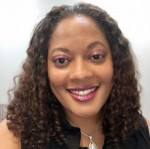 Vahisha Hasan is a faith-rooted organizer moving at the intersections of faith, social justice, and mental health. She is the Executive Director of Movement in Faith, a project of Transform Network. She is a powerful public speaker, transformative facilitator, social justice trainer, minister, and writer with a deeply prophetic voice and imagination for how faith communities can be an active part of healing and collective liberation.
She is the Director of the SEAL Initiatives at American Baptist College in Nashville TN (Social Justice, Equity, Advocacy, and Leadership). Vahisha is also a core team member of TRACC4Movements (Trauma Response and Crisis Care) providing supportive tools for wellness for those who labor in freedom and liberation. She also serves as an associate minister at Christ Missionary Baptist Church, under Rev. Dr. Gina Stewart, Senior Pastor, where she was licensed and ordained June 23, 2019.
Vahisha holds a dual Master's of Divinity and Master's of Mental Health Counseling with an Education Specialist Certification from Gardner-Webb University and a bachelor's degree in Communications with a concentration in Interpersonal Organization from The University of North Carolina at Chapel Hill.
In addition to penning book reviews, journal articles, online publications, and writing a bachelor's curriculum in Applied Psychology, she has curated and co-edited three editions of Resipiscence: A Lenten Devotional for Dismantling White Supremacy, 2018-2020.
Vahisha is her best self in community and is deeply grateful for her biological, chosen, and movement family. You can find her moving to the end of her own rainbow in the US South and on IG and Twitter @VHasanMIF.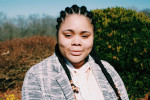 Allyson Smith (She/They) is a youth activist, poet, and all-around creative from Memphis, TN. Currently attending Howard University with a major in Political Science, she is carrying that legacy of changemakers and visionaries over to the Memphis community in various ways of serving. Allyson is heavily involved with politics, with a strong emphasis on acknowledging Southern Black Women in the artistic and political sphere. She says no to the status quo and is using her voice as a stepping stone to an equal society. Allyson does this by uplifting and working for Black women who understand and see her. She has been an avid supporter and intern for Shelby County Commissioner, Tami Sawyer and has also completed her internship at Impact Strategies, a political strategist firm headed by CNN analyst, Angela Rye. Through her work, which has been featured in Teen Vogue, Buzzfeed News, The Commercial Appeal, WMC Action News 5, and The Guardian, she is authentically herself and does not shy away from topics that spark hard conversations. Allyson believes that her future is one that is free of limitations and societal normalities, and she will do everything in her power to make it so.