Deprogramming Conspiracy Theorists: Advice from Cult Therapists and Organizers
Session Type(s): Panel
Starts: Saturday, Oct. 9 3:45 PM (Eastern)
Ends: Saturday, Oct. 9 4:45 PM (Eastern)
Nearly half of Americans think the election was stolen. One in four says they will not get a COVID vaccine. Tens of millions of voters enthusiastically support alternate versions of reality, akin to actual cult members. How do we talk to friends, family members, co-workers and the communities we are organizing in a world where facts do not matter? This panel includes a noted cult researcher, two well-known clinicians and an expert running COVID education programs in the Latinx community. We will discuss rhetoric, behavior, and practices that help us have respectful conversations — and perhaps move people to action — even when we cannot agree on the most basic facts.
Moderator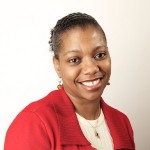 Shireen is founder of Digital Sisters/as, the first organization specifically focused on women and girls of color in technology and digital media, Shireen has been at the forefront of addressing the role that industries have played in discrimination and abuse of women. Shireen is founder of Stop Online Violence Against Women (SOVAW) (http://stoponlinevaw.com) — an initiative that collaborates with survivors, activists, organizations, lawmakers, and legislators to work together to create a safer and saner Internet culture that is inclusive of women and girls of color facing gendered and race-based threats. She is also co-founder of Human First Tech (http://humanfirst.tech ), a project cultivating technologies that center the needs of the community not just the networked individual.
Shireen has been named one of Fast Company's Most Influential Women in Technology, DC Tech Titan, DC's Top Ten most influential in Social Media, The Root 100: African-American Leaders of Excellence and GovFresh's 100+ Women in Government & Tech. She has been honored with the Social Citizen: Apps for Democracy DC, Community Technology Leader, Rising Star: Woman of Color in Technology, and Heroine in Tech awards.
Shireen was born and raised in the projects of New York City. She currently resides with her family in the Washington DC area, a city engrossed in government 2.0 politics.
Other sessions: Disinformation Trends, Community by Community
Panelists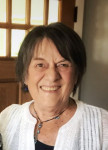 Janja Lalich, Ph.D., Professor Emerita of Sociology, is an international authority on cults and coercion. Researcher, author, and educator, she specializes in recruitment, indoctrination, and methods of influence and control. She has been studying the social psychology of controversial groups and abusive relationships for 35 years.
Dr. Lalich is the author and/or coauthor of six books, including the now classic, Take Back Your Life: Recovering from Cults and Abusive Relationships, and Escaping Utopia: Growing Up in a Cult, Getting Out and Starting Over. Her book Bounded Choice: True Believers and Charismatic Cults has been recognized as the first original theoretical contribution to the field of cultic studies in decades.
In addition to working with survivors and their families, she leads workshops and educational sessions for government agencies, international intelligence agencies, private companies, educational institutions, nonprofit organizations, and leads online psychoeducational courses for trauma survivors, families, and mental-health professionals. She has also served as expert witness in civil and criminal legal cases. A frequent keynoter or presenter at domestic and international conferences, her work has been translated into German, Italian, Spanish, Chinese, Japanese, Turkish, Russian, Serbo-Croatian, and Polish, and many other languages.