The DA Pipeline: Investing in District Attorney Races Across the Country
Session Type(s): Panel
Starts: Thursday, Aug. 13 4:00 PM (Eastern)
Ends: Thursday, Aug. 13 4:50 PM (Eastern)
District attorneys wield tremendous power in local communities and impact the lives of millions of Americans. Progressive DAs seek justice in criminal cases, work to prevent crime and serve as leaders in the communities they represent. And DA positions serve as an important pipeline to higher offices across the country; Senator Kamala Harris started her elected career as San Francisco's District Attorney. This panel will examine the recent and current work of district attorneys and how we can work to elect more progressive DAs nationwide.
Moderator
Panelists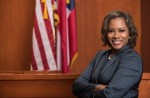 As District Attorney for the Stone Mountain Judicial Circuit, Sherry Boston oversees the prosecution of felony offenses filed in the Superior Court of DeKalb County, including murder, drug and sex offenses, child and elder abuse, theft, and corruption. Prior to this role, District Attorney Boston served as DeKalb County Solicitor-General, the elected prosecutor overseeing misdemeanor crimes.
In addition to her elected positions, District Attorney Boston has also received several notable appointments. She was the first woman appointed as Municipal Court Judge for the City of Dunwoody and also served as Associate Magistrate Judge for DeKalb County. In addition to her judicial service, Ms. Boston has also worked in private practice handling thousands of misdemeanor and felony criminal cases in metro Atlanta.
Among other community and legal organizations in which she is involved, District Attorney Boston is an active member of the State Bar of Georgia. She currently chairs the Investigative Panel of the State Disciplinary Board, which has the power to investigate and discipline members of the State Bar for violations of Standards of Conduct. District Attorney Boston also serves on the Board of Governors, the State Bar's policy making arm.
In addition to her varied State Bar roles, District Attorney Boston is an instructor for Basic Litigation for the Prosecuting Attorneys' Council of Georgia and is regularly called upon to speak to local and national audiences on a number of issues related to law enforcement, trial preparation and cross-examination strategies.
Throughout her career, Ms. Boston has received numerous awards and recognition for her work and commitment to important causes such as domestic violence awareness and prevention/intervention initiatives.
District Attorney Boston is a graduate of Villanova University in Philadelphia,
Pennsylvania and Emory University School of Law.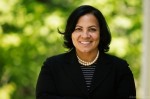 Suffolk County District Attorney Rachael Rollins is the chief law enforcement officer for Boston, Chelsea, Revere, and Winthrop, Massachusetts, and oversees an office of about 300 people handling about 25,000 new cases each year. She took office on Jan. 2, 2019, as Suffolk County's 16th district attorney, the first woman to be elected to that position in Suffolk County history, and the first woman of color ever to serve as a Massachusetts district attorney.
An attorney for 20 years with degrees from Northeastern University School of Law and Georgetown University Law Center, District Attorney Rollins has served as a field attorney with the National Labor Relations Board in Boston, safeguarding employees' rights; as an attorney with the law firm of Bingham McCutchen, handling first amendment, labor and employment, complex civil litigation, and criminal defense matters; and participated in an assistant district attorney rotation in the busy Brockton District Court.
Beginning in 2007, District Attorney Rollins served as an assistant United States attorney with the US Attorney's office in Boston, handling cases that included fraud, employment discrimination, sexual violence, child abuse, gun trafficking, narcotics, and public integrity matters. In 2011, she was selected by Governor Deval Patrick's administration as the first person of color to serve as the General Counsel of the Massachusetts Department of Transportation. Six months later, the MassDOT board of directors voted her in as the first female general counsel of the Massachusetts Bay Transportation Authority.
During her time at MassDOT and the MBTA, District Attorney Rollins led and managed over 150 people in both agencies' legal departments and audit departments, the claims department, parts of both HR functions, labor functions and the Office of Diversity and Civil Rights. She worked closely with the governor's secretary of transportation and the general manager of the MBTA, handling all of the legal work for the commuter rail procurement – the largest procurement in the history of the Commonwealth at the time – and thousands of other cases per year.
In 2013, District Attorney Rollins was recruited to become the chief legal counsel of the Massachusetts Port Authority, reporting directly to CEO Tom Glynn and the Massport board of directors. She worked to increase the minimum wage at Logan Airport well before the wage was raised in the Commonwealth and personally oversaw and led the investigation into a plane crash that resulted in 7 deaths.
District Attorney Rollins is a former Governor Deval Patrick appointee to the Judicial Nominating Commission, a past president of the Massachusetts Black Lawyers Association, and was elected and served a three year term on the Boston Bar Association Council.
In 2018, the people of Suffolk County chose District Attorney Rollins to represent them as their district attorney – and to effect meaningful, substantive change and reform to the criminal justice system. She pledged to pursue that mission tirelessly by reducing incarceration, correcting racial and ethnic disparities, adopting alternatives to traditional prosecution, focusing the offices limited resources on serious and violent crimes, and improving relationships between law enforcement agencies and the communities they serve.
District Attorney Kaitlin Turner is the chief law enforcement officer for Fremont, Chaffee, Park, and Custer Counties in Colorado. District Attorney Turner was appointed to serve in Colorado's 11th Judicial District by Governor Polis in June 2019. District Attorney Turner leads a staff of dedicated prosecutors, victims' advocates, and support staff. She brings a pragmatic approach to prosecution. District Attorney Turner has pledged to pursue a mission of ensuring community safety, giving voice to victims, adopting alternatives to traditional prosecution, focusing the office's limited resources on serious and violent crimes, and improving relationships between law enforcement agencies and the communities they serve.
District Attorney Turner has been an attorney for 13 years. District Attorney Turner served as a permanent law clerk to the Honorable Nancy Lichtenstein on Colorado's Court of Appeals. Immediately prior to her appointment as district attorney, District Attorney Turner served for eight years as a Senior-Attorney Advisor for the United States Federal Bureau of Prisons in Florence, Colorado, inside the supermax prison. In that role, District Attorney Turner was a sworn federal law enforcement officer and also a Special Assistant U.S. Attorney in both the criminal and civil divisions of Colorado's U.S. Attorney's Office. Beginning in 2011, District Attorney Turner was assigned to the litigation team responsible for handling the Bureau of Prisons' largest ever class action lawsuit – Cunningham v. BOP. In response to this litigation, District Attorney Turner worked for over six years to reach a settlement that permanently expanded access to mental health care across the entire Bureau of Prisons. In recognition of her distinguished service, District Attorney Turner was awarded a John Marshall Award for Outstanding Legal Achievement by U.S. Attorney Jeff Sessions.
Despite her very busy career, District Attorney Turner invests personal time in the community. In April 2018, she was selected by the city council of Cañon City to serve as council member. For the past several years, District Attorney Turner has served as a volunteer tax preparer & instructor for AARP TaxAide. Since 2018, District Attorney Turner has served as a board member for the Fremont Center for the Arts, the oldest continuously operating art center in the United States west of the Mississippi. District Attorney Turner also serves as a volunteer to the Cañon City Music and Blossom Festival.
District Attorney Turner is a graduate of Black Hills State University in Spearfish, South Dakota, and the University of Denver, Sturm College of Law.