Say 'No' to Burnout Culture: Executing Sustainable, Winning Campaigns
Learn from a badass team of women of how to execute sustainable campaigns based on progressive values. Why should you listen to what we had to say? We won the DLCC's #1 targeted race in the 2018 general election cycle by 13% in a four-way race in a swing district. The candidate, campaign manager, and field organizers did not work more than 40 hours a week until GOTV. Then join us in a discussion in how we can take sustainable campaigns to the next level by sharing your ideas on the actions we can take in taking these ideas to new campaigns and community organizations.
Moderator
Panelists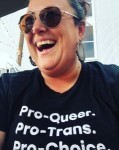 I love using the power of storytelling to bring diverse groups of people together around a collective goal through shared values, shared experiences, or even shared suffering. Over the last 16 years, I've harnessed the power of storytelling to lift up stories from underrepresented communities, focusing on women, people of color, and those who identify as LGBTQ.
Prior to joining the Metro Caring team, I worked on LGBTQ issues and progressive campaigns in Colorado and across the country since 2004, concentrating on passing policies and legislation in and with communities that are disproportionately impacted by systematic inequalities.
Attending college in Ohio, I hold an MBA from Lourdes University in Sustainable Business Development with a focus on triple bottom line economics. Outside of work, you can find me kayaking, traveling to experience new places, soaking in a hot spring, dancing the night away, or cooking and enjoying a good meal with family and friends.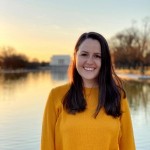 Jordan Smith is currently the Strategic Initiatives Manager at Illuminate Colorado, a statewide organization working to strengthen families, organizations, and communities to prevent child maltreatment. She advances Illuminate's policy priorities through research, advocacy, and coalition engagement. Smith's professional background includes experience in state politics, as well as domestic violence response, prevention, and advocacy.
Jordan holds a Bachelors of Social Work from Indiana University and a Masters of Social Work with a concentration in Organizational Leadership and Policy Practice from University of Denver. She enjoys cooking plant-based meals and is training for her first half-ironman.