Say 'No' to Burnout Culture: Executing Sustainable, Winning Campaigns
Session Type(s): Panel
Starts: Saturday, Aug. 15 12:00 PM (Eastern)
Ends: Saturday, Aug. 15 12:50 PM (Eastern)
Learn from a badass team of women of how to execute sustainable campaigns based on progressive values. Why should you listen to what we had to say? We won the DLCC's #1 targeted race in the 2018 general election cycle by 13% in a four-way race in a swing district. The candidate, campaign manager, and field organizers did not work more than 40 hours a week until GOTV. Then join us in a discussion in how we can take sustainable campaigns to the next level by sharing your ideas on the actions we can take in taking these ideas to new campaigns and community organizations.
Moderator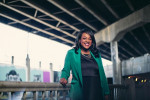 Representative Leslie Herod was elected in 2016 as the first LGBTQ African American in the Colorado General Assembly. Since then, she has passed 68 bills, addressing criminal justice reform, mental health, addiction, youth homelessness, and civil rights protections. Some of her signature work includes: ending cash bail for minor offenses, de-felonizing drug possession, giving every Colorado newborn a $100 college kickstarter account, providing free menstrual hygiene products to inmates in Colorado's prisons and jails, and passing a comprehensive police accountability bill following the highly public murder of George Floyd, and the nationwide movement that followed.
In addition to winning reelection in 2018, Herod championed a ballot initiative—Caring for Denver—that raises $35 million annually for mental health and substance abuse treatment and services for children and adults. Herod is the Chair of the House Finance Committee, Vice Chair of the House Judiciary Committee, Chair of the Committee on Legal Services, and the Chair of the Colorado Black Democratic Legislative Caucus.
Other sessions: How the West was Won (and Keeps Winning)
Panelists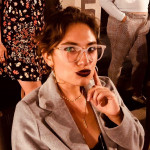 My focus is always advancing the public interest and directly addressing intersectional, systemic inequities. I specialized primarily in pretrial criminal justice issues while part of the ACLU of Colorado's public policy team. Since then, I have focused on affecting systemic change by fighting to put progressives in office at the state and national level. This lead me to join the team to elect Colorado State Senator Faith Winter. Later, I fought to nominate Senator Elizabeth Warren for president by being the first boots on the ground in Iowa during the Democratic primary.
Currently, I am developing a career fighting for marginalized communities through applied research that informs law, policy, and politics. My focus is on aggressively demanding equal justice and accountability from our criminal justice system with data-informed solutions. I am always looking for new ways to expand my activism. Recently, this has included co-creating and -hosting a podcast, Mixed and Confused, focused on race, identity, and the mixed experience in the US through conversation and storytelling.
I am a cis, mixed race, bisexual Latina—half Mexican, half white (pronouns: she/her/ella). I hold a degree in psychology from Colorado College where I researched dynamics surrounding gender-based violence. In my free time, you can find me caring for my plant babies with the ferocity of a mother bear and writing vignette-style prose.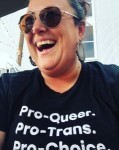 I love using the power of storytelling to bring diverse groups of people together around a collective goal through shared values, shared experiences, or even shared suffering. Over the last 16 years, I've harnessed the power of storytelling to lift up stories from underrepresented communities, focusing on women, people of color, and those who identify as LGBTQ.
Prior to joining the Metro Caring team, I worked on LGBTQ issues and progressive campaigns in Colorado and across the country since 2004, concentrating on passing policies and legislation in and with communities that are disproportionately impacted by systematic inequalities.
Attending college in Ohio, I hold an MBA from Lourdes University in Sustainable Business Development with a focus on triple bottom line economics. Outside of work, you can find me kayaking, traveling to experience new places, soaking in a hot spring, dancing the night away, or cooking and enjoying a good meal with family and friends.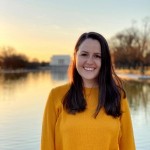 I pair systems-level thinking and analysis with the elevation of integral voices and experiences of community members throughout my work. My professional background includes experience in state politics, as well as domestic violence response, prevention, and advocacy. I am currently the Strategic Initiatives Manager at Illuminate Colorado, a statewide organization working to strengthen families, organizations, and communities to prevent child maltreatment, where I advance policy priorities through research and coalition engagement. I am passionate about the power and economic benefit of prevention.
I am a lifelong learner continuously seeking growth. I hold a Bachelors of Social Work from Indiana University and a Masters of Social Work with a concentration in Organizational Leadership and Policy Practice from University of Denver. I enjoy cooking plant-based meals and am looking forward to completing my first half-ironman.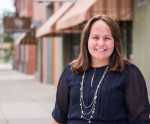 Faith Winter considers herself an organizer regardless of title. She does this by bringing people together and lifting as you rise. She is currently a Colorado State Senator, a former State Representative, Mayor-Pro Tem and City Councilor. Faith champions paid family leave, addressing climate change and addressing sexual harassment. Faith originally ran for office when a State Senator told her she believed in her and she should run. Faith has tried to pay that forward by training and inviting women to run for office. She worked at The White House Project, was founding Executive Director of Emerge Colorado and is now the Training Director of VoteRunLead. When Faith isn't training people to run for office or governing she is camping and hiking with her family.