How the West was Won (and Keeps Winning)
Session Type(s): Featured Panel
Starts: Saturday, Aug. 15 2:00 PM (Eastern)
Ends: Saturday, Aug. 15 3:30 PM (Eastern)
Colorado was deep red for decades before 2006, and the state's politics were dominated by religious conservatives, fossil fuel companies, chambers of commerce and ideological extremists. The state constitution was hijacked in the '90s and Colorado was labeled the "Hate State" due to horrible anti LGBTQ laws that the U.S. Supreme Court ended up overturning, and the most regressive tax law in the country. When a group of donors, communicators, and campaign strategists came together in 2004 and figured out how to win in the west and set up the first model "progressive infrastructure" in the country, Colorado went purple for a decade, and is now considered by many to be reliably blue. This year, progressive Colorado lawmakers passed a sweeping police reform law in just 16 days, a feat that seemed unimaginable just months before. Hear from some of the people who helped make this progressive shift happen.
Moderator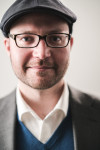 Ian Silverii is the executive director of ProgressNow Colorado, the state's largest multi-issue progressive advocacy organization, as well as the resident progressive columnist for the Denver Post.
Ian started his career in Colorado Politics in 2006 as a legislative aide in the State House of Representatives, and has since worked on every level of political campaigns in Colorado.
Ian is the former executive director of the Colorado Democratic Party's House Majority Project as well as the former Chief of Staff to Speaker of the State House of Representatives, Dickey Lee Hullinghorst.
Ian grew up in New Jersey and moved to Colorado immediately upon graduating from Rutgers University with a degree in Philosophy in 2007. He lives in Lakewood, Colorado with his wife, State Senator Brittany Pettersen, their son Davis James, and their dog Oliver Herschel.
Other sessions: Get Out The (Virus)
Panelists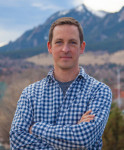 Steve Fenberg was elected to the Colorado Senate in 2016 and currently serves as the Senate Majority Leader, a leadership position he was elected to in 2018. Before entering the Senate, Steve served for a decade as the founding Executive Director for New Era Colorado, the largest state-based young voter mobilization organization in the country. Under Steve's leadership, New Era Colorado registered hundreds of thousands of young people to vote, helping shape Colorado's current political landscape. As a State Senator, Steve has focused on increasing voting access, bold solutions to the climate crisis, and structural reforms to advance economic and social justice.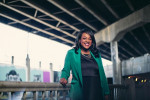 Representative Leslie Herod was elected in 2016 as the first LGBTQ African American in the Colorado General Assembly. Since then, she has passed 68 bills, addressing criminal justice reform, mental health, addiction, youth homelessness, and civil rights protections. Some of her signature work includes: ending cash bail for minor offenses, de-felonizing drug possession, giving every Colorado newborn a $100 college kickstarter account, providing free menstrual hygiene products to inmates in Colorado's prisons and jails, and passing a comprehensive police accountability bill following the highly public murder of George Floyd, and the nationwide movement that followed.
In addition to winning reelection in 2018, Herod championed a ballot initiative—Caring for Denver—that raises $35 million annually for mental health and substance abuse treatment and services for children and adults. Herod is the Chair of the House Finance Committee, Vice Chair of the House Judiciary Committee, Chair of the Committee on Legal Services, and the Chair of the Colorado Black Democratic Legislative Caucus.
Other sessions: Say 'No' to Burnout Culture: Executing Sustainable, Winning Campaigns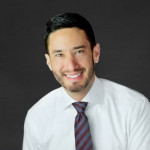 Rick Palacio is a Democratic strategist and political consultant who draws on more than a decade of local and national experience to assist progressive causes, candidates and corporate clients throughout the country. He is the founding partner of the Majority Institute, a subscription-based polling and research firm, and PS Group, a political and corporate consulting firm.
     
Involved in dozens of high-level political campaigns, Rick also served as chair of the Colorado Democratic Party from 2011-2017. Rick is the first Latino in Colorado's history to hold the office of chair of a major political party, and when elected, was only the second in the nation. Another of Rick's notable successes is his role in directing and helping draft the 2010 repeal of the policy known as "Don't Ask, Don't Tell."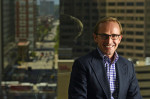 Ted Trimpa is the Principal and CEO of Trimpa Group LLC, a national political consulting and government relations firm that specializes in progressive public policy advocacy and political strategy. With offices in Washington D.C. and Denver, Trimpa Group develops cutting-edge public policy strategies at the state and federal levels. Trimpa also serves as a board member for numerous organizations, including the Democracy Alliance, ProgressNow, Third Way, Citizen Engagement Laboratory, and Tectonic Theater Project.
Trimpa is one of the country's most sought-after advocates resulting from his deep understanding of the national and multi-state public policy, political, and nonprofit landscape. Called "Colorado's answer to Karl Rove" by The Atlantic, Trimpa is a nationally recognized Democratic strategist and operative. He is considered a key architect of the political infrastructure that facilitated the Democratic Party's resurgence in Colorado after decades of Republican dominance—a turnaround so dramatic National Review dubbed it the "Colorado miracle." Campaigns & Elections recently named him one of the top five Democratic political players in the state.