Disinformation in the 2020 Campaign: Who's Behind It? (It's Not Just Russia)
Session Type(s): Featured Panel
Starts: Saturday, Aug. 15 2:00 PM (Eastern)
Ends: Saturday, Aug. 15 3:30 PM (Eastern)
According to Recode, 'many news publications—including established outfits like the Post, Miami Herald, Buzzfeed and Vox, as well as controversial alt-right hubs like InfoWars—were duped into citing nefarious tweets in their reporting, perhaps unwittingly amplifying the reach of Russian propaganda in the process.' But Russia is far from the only player in this arena. The Trump campaign itself is poised to weaponize Facebook and other social media platforms with false narratives in the general election. Then there's Iran, Israel, Macedonia and other countries. We aim to break down the different categories of disinformation and identify key players.
Moderator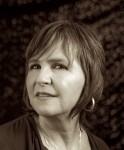 As the editor of Right Wing Watch, Adele M. Stan oversees the day-to-day operations of a website that plumbs the depths of right-wing activity, from YouTube to Discord, from Christian nationalists to neo-Nazis and the alt-right. Stan also occasionally contributes writing and research to the site, as in her recent report from Brussels on the influence of far-right actors in the European Union parliamentary elections. Stan also writes a column for The American Prospect, and occasionally writes for other liberal and progressive news and opinion outlets. Stan is a winner of the Hillman Prize in Opinion and Analysis Journalism. She also plays the ukulele.
Panelists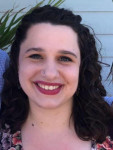 Sharon Kann is a research director at Media Matters, where she oversees a team dedicated to comprehensively monitoring, analyzing, and correcting misinformation in the media and online. She previously served as director of the Abortion Rights & Reproductive Health Program at Media Matters, where she was integral in both dispeling abortion related myths and misinformation in the media and online, as well as call out bad actors working to vilify access to abortion care and reproductive health services. She also tracked/identifed targeted harassment of abortion providers, patients, and clinics/funds through online ecosystems. She has a master's degree in communication from Wake Forest University and a bachelor's degree in English from the University of Iowa.
Other sessions: Driving Digital Division: Race and Gender in the Fight Against Disinformation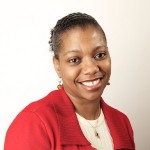 Shireen is founder of Digital Sisters/as, the first organization specifically focused on women and girls of color in technology and digital media, Shireen has been at the forefront of addressing the role that industries have played in discrimination and abuse of women. Shireen is founder of Stop Online Violence Against Women (SOVAW) (http://stoponlinevaw.com) — an initiative that collaborates with survivors, activists, organizations, lawmakers, and legislators to work together to create a safer and saner Internet culture that is inclusive of women and girls of color facing gendered and race-based threats. She is also co-founder of Human First Tech (http://humanfirst.tech ), a project cultivating technologies that center the needs of the community not just the networked individual.
Shireen has been named one of Fast Company's Most Influential Women in Technology, DC Tech Titan, DC's Top Ten most influential in Social Media, The Root 100: African-American Leaders of Excellence and GovFresh's 100+ Women in Government & Tech. She has been honored with the Social Citizen: Apps for Democracy DC, Community Technology Leader, Rising Star: Woman of Color in Technology, and Heroine in Tech awards.
Shireen was born and raised in the projects of New York City. She currently resides with her family in the Washington DC area, a city engrossed in government 2.0 politics.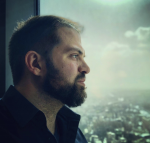 Fadi Quran is a Campaigns Director at Avaaz, a 60-million person strong global movement mobilizing for change. He leads Avaaz counter disinformation efforts, with a focus on investigating influence operations and pushing for social media platform accountability. He also leads efforts on building transformative leadership across the Middle East and North Africa, supporting human rights struggles across the world, and ensuring accountability for war crimes, and community organizing in Palestine. Fadi is also an entrepreneur in the alternative energy field, where he has founded two companies bringing wind and solar energy to Palestine and other countries in the region. Fadi has appeared in the New York Times, NPR, the Guardian, the AFP, TIME Magazine, the Daily Telegraph, and other media outlets. You can follow him on Twitter @fadiquran.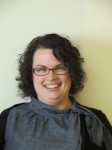 Melissa Ryan has spent more than a decade working at the intersection of politics, media, culture, and technology. Today, she uses her expertise to help people, policymakers and institutions combat online extremism and toxicity.
Melissa became fascinated with extremism and disinformation during the 2016 U.S. elections, as she watched once-fringe extremist networks rise to prominence as they were amplified by mainstream candidates and media. She was among the first progressives to chronicle the rise of the alt-right online when she launched Ctrl Alt-Right Delete shortly after the election, which has since grown to more than 15,000 weekly readers.
Ryan's expertise is sought out by journalists, politicians, leaders and everyday Americans who want to better understand how current events are shaped by social media and how political campaigns use digital strategy to engage voters.
Other sessions: Protecting the Vote: Cybersecurity, Misinformation, and the Aftermath of Iowa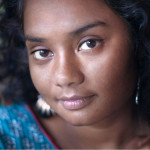 Thenmozhi Soundararajan is a Dalit-American artist, technologist, and the Executive Director of Equality Labs, an art and technology startup supporting South Asian religious, cultural, and genderqueer communities in the United States and South Asia. Through her work she organizes communities to fight impunity, state violence, anti-blackness, caste apartheid, and religious intolerance. Her work has been recognized by The Robert Rauschenberg Foundation, Producers Guild of America Diversity Program, The Museum of Contemporary Art and Magnum Foundation.