Driving Digital Division: Race and Gender in the Fight Against Disinformation
Session Type(s): Panel
Starts: Saturday, Aug. 15 12:00 PM (Eastern)
Ends: Saturday, Aug. 15 12:50 PM (Eastern)
Digital disinformation is a cloud hanging over the 2020 elections, but the forces behind it have been building for a long time. This panel will explore the white surpremacist and misogynistic underpinnings that created this perfect storm for our current digital environment. We will focus on the role that digital platforms like Google, Twitter, and Facebook play in creating and perpetuating this, and discuss what activists around the country can do about it.
Moderator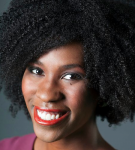 Bridget Todd (she/her) got her start teaching courses on writing and social change at Howard University.
Since then, she's trained human rights activists in Australia, done strategy for organizations like Planned Parenthood, the Women's March, and MSNBC, and ran a training program for political operatives the Washington Post called "the Hogwarts of the Democratic Party."
Formerly, Bridget explored feminist activism on the podcast Stuff Mom Never Told You and produced a global salon with AFROPUNK, a music and culture festival, to where she hosted folks like Angela Davis, Ava Duvernay, and #MeToo creator Tarana Burke.
She founded Unbossed Creative, a media company that makes podcasts and other digital content to push the needle on social change. Her critically acclaimed podcast, There are No Girls on the Internet, debuted on iHeartRadio on July 7th.
Panelists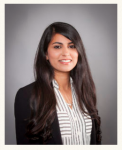 Madihha Ahussain serves as special counsel for anti-muslim bigotry at Muslim Advocates and heads the Program to Counter Anti-Muslim Hate. Ms. Ahussain works with a coalition of organizations to combat anti-Muslim efforts by public officials. In addition, she monitors hate crimes targeting American Muslims, works with communities to respond to threats or incidents of violence, and mosque opposition. She also serves as the lead on Muslim Advocates work to hold tech platforms and companies accountable.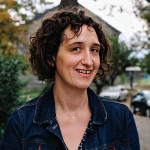 Candace develops strategy, mobilizes grassroots support and helps organize nationwide coalitions for Free Press and Free Press Action campaigns. She's the former board president of Girls Rock Campaign Boston and previously worked with community-radio station Valley Free Radio. Candace holds a B.A. in American studies from Smith College, with a concentration in media and pop culture. She's a firm believer in DIY music and art scenes.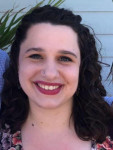 Sharon Kann is a research director at Media Matters, where she oversees a team dedicated to comprehensively monitoring, analyzing, and correcting misinformation in the media and online. She previously served as director of the Abortion Rights & Reproductive Health Program at Media Matters, where she was integral in both dispeling abortion related myths and misinformation in the media and online, as well as call out bad actors working to vilify access to abortion care and reproductive health services. She also tracked/identifed targeted harassment of abortion providers, patients, and clinics/funds through online ecosystems. She has a master's degree in communication from Wake Forest University and a bachelor's degree in English from the University of Iowa.
Other sessions: Disinformation in the 2020 Campaign: Who's Behind It? (It's Not Just Russia)