Building Progressive Infrastructure Beyond Elections
Session Type(s): Panel
Starts: Saturday, Aug. 15 4:00 PM (Eastern)
Ends: Saturday, Aug. 15 4:50 PM (Eastern)
How do we build infrastructure—tech, staffing and more—that takes us beyond election day? How do we leverage election work for direct action, local lobbying, and building our base? This superstar panel will share best practices and current projects.
Moderator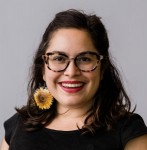 Rose Espinola (they/them) is an expert at winning campaigns. They work at the intersection of organizing, analytics, and online strategies.
Rose designed Planned Parenthood's data-driven organizing model, developed Public Citizen's 700-person volunteer program for trade justice, and directed field, analytics, and digital for the strongest Bernie 2016 Super Tuesday state.
Other sessions: Digital Tactics for Direct Action
Panelists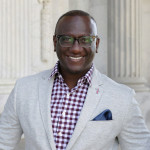 Jamarr Brown (he/him/his) serves as the Director of Electoral Programs at re:power. Jamarr stewards and grows c4 partnership strategies and develops and oversees a portfolio of electoral and public leadership programs on behalf of re:power. He has over 10 years of experience working as a political strategist, healthcare advocate, trainer, and nonprofit leader.
Prior to joining re:power, he served as the National Training Director for Tom Steyer's presidential campaign, where he led a national leadership development program for staff, volunteers, community leaders and issue advocates. Jamarr served as the Organizing & Training Director for Planned Parenthood Texas Votes (PPTV). In that role, Jamarr managed the statewide leadership development, public affairs, grassroots organizing and issue and electoral campaign work in conjunction with Planned Parenthood affiliates in Texas. Under his leadership, the number of Planned Parenthood supporters across Texas grew by 600,000 and the organizing team trained over 3,000 activists to advocate for the full spectrum of reproductive rights and services.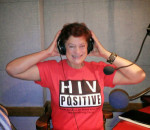 Barb Cardell is an educator, activist, and advocate living in Boulder, Colorado.
Engaged in local, statewide, national and global HIV issues and currently serving on the Governor appointed statewide Colorado Alliance for HIV Prevention and Education. Barb co- founded PWN USA CO, a Colorado based advocacy group for ALL self identified women living with HIV in the state of Colorado. Barb is a founding member and served as the Vice-chair of the US Persons Living with HIV Caucus (USPLHIV Caucus), now in an Emeritus role. Barb is the Legislative Chair of the Colorado Organizations Responding to AIDS (CORA) and led HIV criminalization reform which modernized HIV statutes and repealed two criminal statutes that targeted people living with HIV.
Currently working on grassroots mobilization, electoral organizing, meaningful involvement of people living with HIV and Denver Principles, collaborating to support a Racial Justice framework in HIV advocacy and the People Organizing Positively project.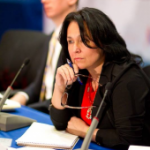 Dr. Lemus is a passionate advocate for justice – social, economic, environmental, gender – whose career spans more than 15 years in senior strategic leadership roles in non-profit and government spaces. She is an innovator in voter engagement and civic participation for the Latino community. She is also a proud member of the board of Netroots Nation.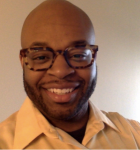 Ejike Obineme has over 12 years of experience in the technology and political data sector and currently serves as the National Director of Data & Engineering for Color of Change. His experience spans across a wide range of Data Director and Software Engineering roles, including National Reporting Director at For Our Future Action Fund, Data Director at Voice of the Experienced and as a Software Engineer at Empower Engine building data visualization software.