Building Progressive Infrastructure Beyond Elections
How do we build infrastructure—tech, staffing and more—that takes us beyond election day? How do we leverage election work for direct action, local lobbying, and building our base? This superstar panel will share best practices and current projects.
Moderator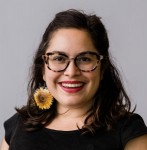 Rose Espinola (they/them) is an expert at winning campaigns. They work at the intersection of organizing, analytics, and online strategies.
Rose designed Planned Parenthood's data-driven organizing model, developed Public Citizen's 700-person volunteer program for trade justice, and directed field, analytics, and digital for the strongest Bernie 2016 Super Tuesday state.
Other sessions: Digital Tactics for Direct Action
Panelists