Digital Tactics for Direct Action
Session Type(s): Training
Training Tag(s): Grassroots Organizing/Campaigns
How can digital tools put real pressure on a decision-maker? Learn how to transform an online petition, Twitter storm, livestream, or business reviews into a "direct action" that makes it impossible for your target to go about business as usual. This session uses case studies and organizing theory to show how the principles of direct action apply online. This workshop is for director-level staff, organizers, and digital practitioners at any level of experience.
Trainers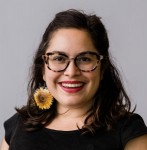 Rose Espinola (they/them) is an expert at winning campaigns. They work at the intersection of organizing, analytics, and online strategies.
Rose designed Planned Parenthood's data-driven organizing model, developed Public Citizen's 700-person volunteer program for trade justice, and directed field, analytics, and digital for the strongest Bernie 2016 Super Tuesday state.
Other sessions: Building Progressive Infrastructure Beyond Elections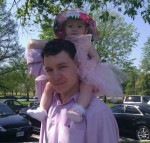 On April 1, 2007, I was fired from the bar I managed in Seattle with no explanation. When I got home, I found three rejection letters from MFA programs waiting for me.
Looking back, it's strange to think that day led me to where I am today. After the my life plan collapsed, I decided a change of scenery would help, so I pursued an internship with Barack Obama's campaign. In the fall of 2007, I landed in a strip-mall field office on the edge of Las Vegas.
Over the coming years, I learned to tell my own story in a political context, and how to train others to tell theirs. After helping pass the ACA in 2010, I came to DC and spent 4 years at the New Organizing Institute training activists and helping tell the story of our organization and our graduates. In 2014 I moved on to the American Federation of Teachers, serving as digital director and communications director and helping tell the story of our members. In 2018, I struck out on my own to start Firekit Campaigns. Today I'm fortunate to help rising leaders refine their message, find their authentic voice, and deploy values-based storytelling across media.