Digital Tactics for Direct Action
Session Type(s): Training
Training Tag(s): Grassroots Organizing/Campaigns
Starts: Thursday, Aug. 13 4:00 PM (Eastern)
Ends: Thursday, Aug. 13 4:50 PM (Eastern)
How can digital tools put real pressure on a decision-maker? Learn how to transform an online petition, Twitter storm, livestream, or business reviews into a "direct action" that makes it impossible for your target to go about business as usual. This session uses case studies and organizing theory to show how the principles of direct action apply online. This workshop is for director-level staff, organizers, and digital practitioners at any level of experience.
Trainers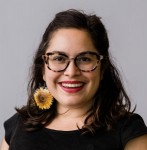 Rose Espinola (they/them) is an expert at winning campaigns. They work at the intersection of organizing, analytics, and online strategies.
Rose designed Planned Parenthood's data-driven organizing model, developed Public Citizen's 700-person volunteer program for trade justice, and directed field, analytics, and digital for the strongest Bernie 2016 Super Tuesday state.
Other sessions: Building Progressive Infrastructure Beyond Elections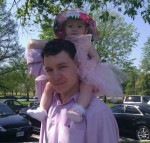 I help emerging and established leaders build trust and power through values-based storytelling and creative campaigns. Since joining the Obama campaign as a field intern in 2007, I've led teams and developed strategy at Organizing for America, the New Organizing Institute and the American Federation of Teachers. In 2018 I launched Firekit Campaigns to work directly with leaders who want to break through the crowded landscape and build power to improve people's lives.