You Don't Have to be a D**k to Run for Office: Campaign Communications for Real People and Hell Raisers
Session Type(s): Training
Training Tag(s): Communications
Starts: Thursday, Jul. 11 3:45 PM (Eastern)
Ends: Thursday, Jul. 11 4:45 PM (Eastern)
This training is for those interested in running for office that will not receive significant support from the party and/or won't have big budgets to hire staff or consultants. It's also useful for organizers and activists not afraid to raise a little hell. We'll give an overview of designing a core message and push attendees to concretely identify what winning looks like, plus share best practices and pitfalls you might encounter.
This training is for those with little to moderate experience interacting with the media or those who are nervous about telling their stories.
Moderators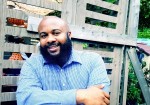 AJ is a writer, communications professional, and owner of Springer Communications. He brings 19 years' experience to the art of storytelling. As a communications strategist, AJ has worked for elected officials at the state and federal level,  one of the nation's largest school districts and Fortune 500 company.  Also an accomplished ghostwriter, he's written for legislators, professional athletes, public school leaders, nonprofit CEOs, and executives.
His lengthy relationship with media began in 2000, during an internship with Power 88 KCEP-FM in Las Vegas. The following summer, he became an on-air talent, and co-hosted a weekend radio show for seven years. AJ's written work has been published in Southwest The Magazine, Ebony, BET, Jet, Hip Hop DX, AOL Black Voices Fight! Magazine and more.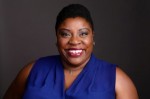 Loryn Wilson Carter is a digital media strategist and writer who helps organizations and brands transform their social media presence. Loryn's passion is developing digital strategies for companies and organizations that want to improve their outreach to people of color and women. She is the author of Win the Internet: Best Practices for Twitter and Facebook, which is available now on Amazon. Loryn has run social media and SMS campaigns for NAACP, Center for Community Change, YWCA USA, and the National Education Association. She has also written for Talk Poverty, SheKnows, and Revelist.com. She is the co-founder of Black Girl Digital, a community for black women who work in digital careers, and has a passion for addressing the lack of diversity in the digital space.
Other sessions: Diversity Doesn't Just Happen: Here's How to Work for It