Diversity Doesn't Just Happen: Here's How to Work for It
Session Type(s): Panel
Starts: Saturday, Jul. 13 1:00 PM
Ends: Saturday, Jul. 13 2:00 PM
Room: 116
Diversity is something we all want, but all to often when we look around the room progressive organizations and firms are coming up short. In this panel we'll break down how small things like who we refer to informational interviews to expanding our social circles and writing job descriptions, as well as big systematic efforts, can impact how we increase diversity to improve our programs and put our values into action.
Moderator
Tim Lim is the President of Precision, the largest online advertising platform where candidates and causes are able to deliver voter-targeted advertising directly to any demographic or voting segment in the country. Previously, he was at Change.org as the Director of Partnerships and also ran the Washington, DC office for Grossman Marketing Group led by former DNC Chair Steve Grossman. Tim can trace his political beginnings to campaigns from his home state of California to the primary battles in New Hampshire. Some of the campaigns that Tim has worked on include the Howard Dean presidential campaign, Chris Gabrieli for Governor, and the Hillary Clinton presidential campaign. Tim also serves as one of the Founding Co-Chairs for Gen44, the young professional arm of Obama for America.
Panelists
Catherine Algeri, Senior Digital Advisor at the DSCC, is a three-time Digital Director for U.S. Senate races.
Over the last three cycles, while running the digital programs for Michelle Nunn, Senator Sheldon Whitehouse, and Senator Richard Blumenthal, she has seen how much the digital role in campaigns has grown.
In her current position, Catherine is a managing member of the DSCC digital team, oversees the direct mail program, and works with the political team to help build strong digital blueprints for campaigns.
Prior to her life on the campaign trail, Catherine cut her teeth on copywriting and analytics in non-profits and direct mail. She encourages everyone who is thinking of making a mid-career change in pursuit of their passion to take the plunge.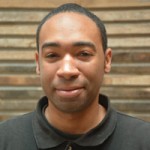 A native of Raleigh, North Carolina, Eric Lundy has been an organizer for progressive candidates and causes since 2007. In his current role as Program Director for Inclusv, Eric works to remove the structural barriers that have historically prevented political staffers of color from advancing to leadership positions. In addition to holding campaigns, advocacy organizations, and the broader progressive movement accountable to its ideals, Eric works with employers to find a diverse pool of candidates for openings within their organization.