Websites 101! Tips and Trends
Session Type(s): Training
Training Tag(s): Basic Online Organizing
Starts: Saturday, Jul. 13 1:00 PM (Eastern)
Ends: Saturday, Jul. 13 2:00 PM (Eastern)
If your campaign or non-profit is thinking about building or rebuilding a website this year, it's tough to know what will deliver results, and what will be the next <blink>. DON'T spend an arm and a leg, DON'T take all year for a mediocre site design, DON'T stress yourself out, DO deliver a great website that will get the job done. Come to this session and learn the latest trends for 2019 and the future including mobile-first, responsive design, flat design, parallax, scrolling versus non and more. We'll share tips on when it makes sense to do it in-house versus hire out, and we'll go over best practices to make sure your site stays current and relevant.
This is a beginner-level training.
Moderators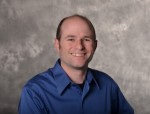 With 20 years of experience, Ira is an expert in nonprofit online communications and online fundraising. Ira has worked with hundreds of nonprofit organizations to improve their websites, increase engagement, and bolster fundraising support. Ira oversees the operations and strategic engagements at Cornershop, while working with clients to effectively meet their goals.
Prior to founding Cornershop, Ira previously worked in communications and fundraising with Firefly Partners, Free Press, Grassroots Campaigns, and American Jewish World Service.
Other sessions: DEMO: What?!? A Legislative Scorecard and Nonprofit eCard Campaign Builder for WordPress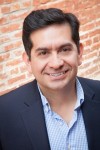 Isaac Salazar is a founding partner of LPS Campaigns (formerly Local Politechs Strategies).
Isaac has worked on a number of campaigns dating back to his first position as a field organizer for Chris Van Hollen's first congressional campaign in 2002. Since then, Isaac has worked in Maryland campaigns for Ben Cardin's U.S. Senate campaign in 2006 and 2012 and as Communications Director for the Maryland Democratic Coordinated Campaign in 2010. Salazar also worked as aide in the U.S. House of Representatives and U.S. Senate for U.S Senator Ben Cardin and U.S. Senator Paul Sarbanes.
Isaac has non-profit experience at Enterprise Community Partners, a national non-profit affordable housing organization, where he developed the organization's social media presence and its first-ever social media strategy.
Isaac also has private sector experience as a Senior Account Executive at Hager Sharp Inc., a communications firm with a mission: to help people live healthier, smarter, safer lives. Salazar provided digital strategy for Hager Sharp to support its health, education and public safety clients with "communications that make a difference."
Isaac is involved with a number of associations and organizations including the American Association of Political Consultants, the Latino Democratic Club of Montgomery County (Past President), and the St. Mary's College of Maryland Alumni Association (Washington D.C. Chapter). Isaac is a 2002 graduate of St. Mary's College of Maryland.