DEMO: What?!? A Legislative Scorecard and Nonprofit eCard Campaign Builder for WordPress
Session Type(s): Training
Training Tag(s): Demo
Starts: Friday, Jul. 12 1:30 PM (Eastern)
Ends: Friday, Jul. 12 2:30 PM (Eastern)
Ira Horowitz, founder and expert dad-joke-maker of Cornershop Creative, will demo two exciting new WordPress add-ons built for nonprofits: an eCards Campaign Builder to grow your fundraising efforts and a legislative scorecard plugin that automatically feeds congressional data to your site. We will spend 30 minutes demoing each tool. This demo is presented by Cornershop Creative.
Moderator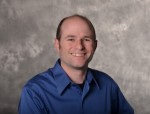 With 20 years of experience, Ira is an expert in nonprofit online communications and online fundraising. Ira has worked with hundreds of nonprofit organizations to improve their websites, increase engagement, and bolster fundraising support. Ira oversees the operations and strategic engagements at Cornershop, while working with clients to effectively meet their goals.
Prior to founding Cornershop, Ira previously worked in communications and fundraising with Firefly Partners, Free Press, Grassroots Campaigns, and American Jewish World Service.
Other sessions: Websites 101! Tips and Trends