Taking Trump to Court—and Winning: What it Means to be (AG)gressive in the Fight to Protect Democracy
Session Type(s): Panel
Starts: Friday, Jul. 12 1:30 PM (Eastern)
Ends: Friday, Jul. 12 2:30 PM (Eastern)
With Congress stuck in partisan gridlock and a President who clearly hasn't read the Constitution, Democratic Attorneys General are the only elected leaders effectively protecting our democracy. Together, Democratic AGs are leading the resistance on issues ranging from climate change, immigration, and reproductive rights to health care, labor rights, and the opioid crisis. Holding bad actors accountable is the name of the game—and Democratic AGs are WINNING. This previously under-the-radar office is front and center—and there are critical races ahead in 2019 and 2020. Take it right from the source! This panel brings together leaders from the most diverse coalition of Democratic AGs in history to talk about how they are working together like never before to protect progress and defend our most vulnerable communities.
Moderator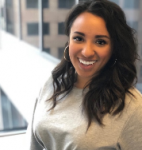 Farah played a pivotal role in flipping four AG seats blue in 2018 and electing the most diverse coalition of Democratic AGs in history.
Prior to joining DAGA, Farah worked as the Delegate Director for U.S. Senator Bernie Sanders 2016 presidential campaign in the swing state of Florida, as well as Delaware, Ohio, Maryland, Washington, and Puerto Rico. She also directed crucial counties in the Nevada and Washington caucuses. During the 2016 Democratic National Convention, she helped manage Delegate Floor
Operations.
Panelists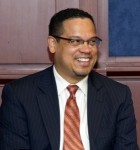 Currently serving as Minnesota's 30th Attorney General, Keith Ellison is the first African American and first Muslim American to be elected to statewide office in Minnesota. Before becoming AG, Ellison represented Minnesota's 5th District in Congress where he focused on consumer, worker, environmental, civil- and human-rights protections for Minnesotans. As Minnesota's AG, Ellison has championed affordable health care, a fair economy, and equal opportunity for all. Ellison has opposed a new rule revoking legal status for immigrants accessing public assistance, created a unit within the office of the Attorney General that focuses on investigating and prosecuting abuse of workers and wage theft, as well as filing lawsuits against opioid manufacturers. Following the killing of George Floyd, Governor Walz appointed AG Ellison to prosecute the case.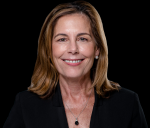 Attorney General Kathy Jennings was sworn in on January 1, 2019 and serves as Delaware's 46th Attorney General.
As a prosecutor for the Delaware Department of Justice, Kathy prosecuted scores of domestic violence, sexual assault and homicide cases. She worked with the FBI, New Castle County, and Delaware State Police to identify, arrest and prosecute a serial killer who tortured and murdered five women. This case marked the first time that DNA analysis was admitted into evidence in a Delaware Court.
After years of service in the office, Kathy was named Delaware State Prosecutor and later went on to serve as Chief Deputy Attorney General for the Delaware Department of Justice under Attorney General Charles Oberly. While serving as Chief Deputy Attorney General, she helped create the Consumer Fraud Division, giving consumers strong protections against fraud and abuse.
Kathy returned to the Delaware Department of Justice in 2011 to serve as State Prosecutor under Attorney General Beau Biden and later under Attorney General Matt Denn. Under their leadership, Kathy successfully sought legislation to end mandatory life sentences for people convicted of drug crimes and to restore driving privileges for people with drug convictions to enable them to work. During her tenure, Kathy worked with others to form the Crime Strategies Unit, whose focus is to engage with communities hardest hit by violent crime and blight to solve problems and restore trust.
Kathy also worked with police chiefs to formulate Delaware's model policy for police worn body cameras and secure funds to provide the lifesaving drug Narcan to police agencies statewide.
As Delaware's Attorney General, Kathy Jennings is focused on making Delaware a safer place to live and raise our children, making the justice system fair and equal for everyone, and combating the opioid epidemic.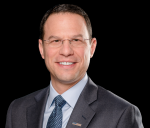 Shapiro has made a career winning tough elections and turning historically Republican offices into Democratic strongholds with his nationally acclaimed record as a pragmatic, progressive leader.
As a first-time candidate in 2004, Josh knocked on 18,000 doors and won a State House seat in the Philadelphia suburbs by beating a heavily-favored former Member of Congress in a Republican district. He wrote and passed far-reaching ethics laws and Philadelphia Magazine named him State Legislator of the year, writing "Josh has been a blast of oxygen in the smoke
choked back rooms of quid-pro-quo Harrisburg." After years of work, the district now has a Democratic registration advantage and is safely in Democratic hands.
In 2011, Josh led Democrats to victory for the first time in 150 years in the former Republican stronghold of Montgomery County, a crucial battleground and the third- largest county in Pennsylvania. As Chairman, Josh fought against a discriminatory Voter ID law, helped the first LGBT couples in Pennsylvania marry, and passed a responsible contract while balancing the
budget after years of deficits.
After securing the Democratic nomination in a competitive primary, Josh was elected Pennsylvania Attorney General in 2016. Despite Republican wins at the President and Senate level, Josh defeated his opponent by making gains outside of Philadelphia and Pittsburgh's Democratic strongholds. He was sworn in as only the 2nd elected Democrat to hold the statewide office in January 2017.
As Attorney General, Josh has been an independent fighter focused on upholding the rule of law and protecting people's rights. His Office published a Grand Jury report into child sexual abuse in the Catholic Church, identifying 301 predators and thousands of victims and spurring
investigation across the United States. He has twice secured national injunctions protecting women's access to no-cost contraception as required by the Affordable Care Act. His Office is fighting our country's opioid epidemic on every front– including leading a multistate
investigation into pharmaceutical manufacturers and distributors.