State Legislatures: The Most Important Elections We're Not Talking About
Session Type(s): Panel
Starts: Saturday, Jul. 13 1:00 PM (Eastern)
Ends: Saturday, Jul. 13 2:00 PM (Eastern)
State legislatures determine who can vote and who controls Congress for the next decade. In fact, the Republican state legislative victories of 2010 set the stage for today's politics. State houses also impact millions of lives: healthcare, wages, climate, mass incarceration and more. Right-wing special interests have been focusing on state houses for decades. It's time to catch up. Now more than ever, attention and resources should be directed to state legislatures. Not because they will help us win the White House and in Congress (though they will), but because they are the key to changing the direction of the entire country.
Moderator
Daniel Squadron is the co-founder and Executive Director of Future Now Fund & Future Now, a new national effort exclusively focused on the entire life cycle of state legislatures – both helping Democrats flip legislative chambers, and also providing legislative support to help majorities achieve results. Previously, he was elected the youngest member of the New York State Senate in 2008, serving until 2017.
Panelists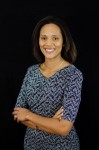 Sydney Batch is a lawyer, social worker, and child welfare advocate who was raised in North Carolina. Sydney received her undergraduate degree at the University of North Carolina at Chapel Hill, where she remained for her Juris Doctorate and Masters of Social Work. Following law school, Sydney entered private practice with her husband. They opened their law firm in Raleigh in 2005 and she primarily practices in Wake County.
Sydney is actively involved in a variety of committees and organizations involving both family law and juvenile matters. She is a former board member for the Women's Center of Wake County and is a current board member for the Julia Crump Foundation. She also volunteers for The Child's Advocate, a project of Legal Aid of North Carolina.
In 2018 Sydney was elected to the North Carolina House of Representatives. She is on the following committees: judiciary; finance; state and local; and elections law and ethics.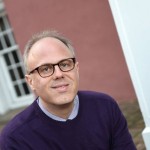 Dave Daley is the author of Ratf**ked: The True Story Behind the Secret Plan to Steal America's Democracy, helping spark the drive to reform gerrymandering. Dave's 2nd book, Unrigged: How Americans Are Battling Back to Save Democracy, chronicles the victories and defeats in state efforts to reform elections and uphold voting rights. Dave is a senior fellow at FairVote. A frequent lecturer and media source about gerrymandering, he is the former editor-in-chief of Salon.com, and the former CEO and publisher of the Connecticut News Project. He is a digital media fellow at the Wilson Center for the Humanities and the Grady School of Journalism at the University of Georgia. His work has appeared in the New Yorker, The Washington Post, The Guardian, New York magazine, the Atlantic, the Boston Globe, Rolling Stone, Details, and he's been on CNN and NPR.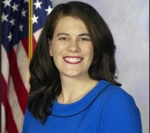 State Rep. Elizabeth Fiedler was elected to the Pennsylvania House on Nov. 8, 2018, representing the 184th Legislative District in Philadelphia.
Prior to being elected state representative, Fiedler was a reporter at public radio station WHYY-FM for a decade, covering community affairs and politics. As a journalist, Fiedler spent her days asking tough questions of people in power, and held politicians and other leaders accountable. The best part of her job was helping regular folks in her community share their stories of struggle and success. Fiedler has talked with thousands of people all over Philadelphia and Pennsylvania, and is working hard to make sure that everyone's voices are heard in Harrisburg.
As a mother of two sons, she is concerned for the future of education. Fiedler is an advocate for strong public schools, so that each child, regardless of race, gender, economic class or location, can attend a fully-funded school in their neighborhood. She is working to end high stakes testing that forces educators to teach to a test, and prioritizes respecting teachers with reasonable class sizes, fair compensation, union representation, and timely contracts.
Affordable health care also is a top priority. She supports healthcare as a human right, with the goal of supporting legislation on universal healthcare, Medicare and Medicaid expansion, and protecting a woman's power to make her own choices about her health and her body.
She also cares deeply about the environment and clean renewable energy; an economy that supports the needs of regular people, not corporate and special interests; and a democracy and justice system that works fairly for all.
Fiedler is the daughter of two union public school teachers, and grew up in rural Pennsylvania. She is raising two young boys on a small block in South Philadelphia.
She studied International Relations at Bucknell University.