State Legislatures: The Most Important Elections We're Not Talking About
Session Type(s): Panel
Starts: Saturday, Jul. 13 1:00 PM
Ends: Saturday, Jul. 13 2:00 PM
Room: 119A
State legislatures determine who can vote and who controls Congress for the next decade. In fact, the Republican state legislative victories of 2010 set the stage for today's politics. State houses also impact millions of lives: healthcare, wages, climate, mass incarceration and more. Right-wing special interests have been focusing on state houses for decades. It's time to catch up. Now more than ever, attention and resources should be directed to state legislatures. Not because they will help us win the White House and in Congress (though they will), but because they are the key to changing the direction of the entire country.
Moderator
Panelists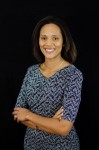 Sydney Batch is a lawyer, social worker, and child welfare advocate who was raised in North Carolina. Sydney received her undergraduate degree at the University of North Carolina at Chapel Hill, where she remained for her Juris Doctorate and Masters of Social Work. Following law school, Sydney entered private practice with her husband. They opened their law firm in Raleigh in 2005 and she primarily practices in Wake County.
Sydney is actively involved in a variety of committees and organizations involving both family law and juvenile matters. She is a former board member for the Women's Center of Wake County and is a current board member for the Julia Crump Foundation. She also volunteers for The Child's Advocate, a project of Legal Aid of North Carolina.
In 2018 Sydney was elected to the North Carolina House of Representatives. She is on the following committees: judiciary; finance; state and local; and elections law and ethics.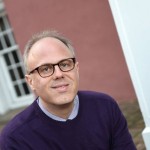 David Daley is the author of the national best-seller "Ratf**ked: Why Your Vote Doesn't Count" (Norton) and a leading expert on partisan gerrymandering. He is a senior fellow at FairVote. His work has appeared in the New Yorker, the Atlantic, the Washington Post, Slate and New York magazine. He is the former editor-in-chief of Salon.