Can We Evict the Bigots from Congress Once and for All?
Session Type(s): Panel
Starts: Thursday, Jul. 11 2:30 PM (Eastern)
Ends: Thursday, Jul. 11 3:30 PM (Eastern)
The 2018 election showed that even some of the most entrenched bigots in Congress are weaker than ever. Members of Congress like Ted Cruz, Steve King, Duncan Hunter, Mark Harris and Dave Brat all ran on assertively anti-immigrant, anti-Muslim, and anti-LGBTQ platforms and all barely squeaked by or outright lost. This will shed light on why notoriously bigoted politicians seem weaker than ever and lessons learned for evicting the bigots from Congress once and for all.
Moderator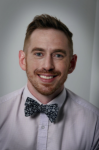 Scott Simpson serves as public advocacy director for Muslim Advocates, where he leads a department leveraging communications and campaigns to impact policies, news coverage, and public opinion about American Muslims.
Scott has previously served on faculty of the Howard University School of Communications and as the director of media and campaigns for the Leadership Conference on Civil and Human Rights.
He is the editor of two books, "Unbought and Unbossed: Expanded 40th Anniversary Edition" written by Congresswoman Shirley Chisholm and "From the Closet to the Courts: Expanded 30th Anniversary Edition" written by his great aunt, gay liberation leader Ruth Simpson.
Panelists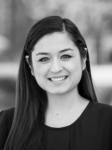 Jessica Cobian is the senior campaign manager for Anti-Hate and Immigration at American Progress. Prior to working at American Progress, she was the immigration campaign coordinator at Sojourners, where she advocated for immigrants and refugees through legislative meetings and community actions.
Previously, Cobian was a lead organizer for the Alliance of Californians for Community Empowerment in San Diego, where she worked to develop community leaders from low-income and working families.
Cobian holds a Bachelor of Arts in political science from the University of California, Riverside, and a Master of Public Policy from American University.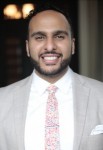 Mohamed Gula is the Virginia Executive Director and National Organizing Director for Emgage, where he focuses on supporting and building community-based programs and collaborations that serves the Muslim American Community. He is based in Northern Virginia. Mohamed previously served as an Organizer in Ohio for the Hillary Clinton Campaign after which he decided to stay in Ohio as a state contractor for Organizing For Action (formerly Obama For America). He developed a strong sense of devotion for the nonprofit sector shadowing his father as a preteen, sponsoring over 200 refugee families from around the world over a five year period. He later Co-founded the Islamic Center of Peace in Dayton, Ohio and is an advocate for youth empowerment, human rights, social justice, and diversity & inclusion.
Other sessions: How Muslims are Shaping their Political Destiny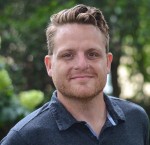 Matthew leverages online technologies to motivate key constituencies toward greater civic engagement. He is Board Chair of Rural Organizing.org and Director of New Initiatives at America's Voice. Matt began his career working in television before jumping into national political communications over a decade ago. He grew up on a small farm in Eastern South Dakota and is a graduate of Bethel University in St. Paul, Minnesota where he studied Philosophy and Communications. He holds an Executive Education Certificate from Harvard University's Leadership, Organizing and Action program, and a Master's Degree in Strategic Communication from the University of Iowa.
Other sessions: Rural Caucus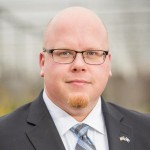 Daniel was the 2018 Democratic Nominee for the Pennsylvania State House for District 12; his opponent, was PA's most bigoted State Representative, Daryl Metcalfe. While Daniel was fighting for representation within his community and keeping issues at the forefront of the campaign, his opponent was focused solely on sexuality. Even though Daniel's campaign wasn't victorious (also due to heavy gerrymandering), you'll be able to hear about the strides that were made and why it has directed him towards considering a run for Congress in 2020 (against Mike Kelly); to also become Pennsylvania's first openly gay Congressperson. In Pennsylvania's 16th congressional district, the story of having to start out with obstacles and then make something of ourselves is a common bond. My story of growing up in Zelienople, PA is no different. But the other truth about our region is that those obstacles mostly stem from politicians not listening to our concerns or flat out ignoring us for the sake of political gamesmanship. We are all witness to that.
I had the opportunity to attend The Ohio State University, but like many students today, the financial burden became too great for me and my family. But I was determined to not allow that hurdle to control my future. So I began working in the banking sector as a customer service representative. And I studied and learned the industry at every chance I had. Through years of hard work and dedication, I eventually elevated to a leadership position in which I have supervised the careers of dozens of young professionals in our community.
Obstacles also lie in our communities that are rooted in racism and intolerance and I've experienced this first hand. Unfortunately what we hear and see out of Washington only exacerbates the situation. Government must be vigilant in protecting the rights of all humans, but I also believe I have an obligation to reach out to those who disagree with me. We can never change the hearts and minds of those who have been taught to hate if we simply chose to ignore them.
Throughout my life, I've built a personal and professional philosophy in which fostering camaraderie, social justice and economic growth was best for achieving the goals of my employees, customers and my community as a whole. Our government is capable of doing the same for you and I if our representatives would only put their own self interests aside and instead, put us first.
But we continue to see special interests and powerful corporations control our nation's future. In this campaign for congress, my demonstration of my philosophy is carried out in my decision to reject money from corporate PACs.
Overcoming hurdles is never easy. But they can be worth it. I take pride in my determination professionally. I take pride in my outreach and work within my community to better the lives of others. I take pride in my marriage to Don. And we take great pride in our rescue dog, Star.
I know there will always be hurdles. You know that, too.
But I also know that united, we will rise above them.