How Primaries Build Power and Transform What is Possible
Session Type(s): Panel
Starts: Thursday, Jul. 11 9:00 AM
Ends: Thursday, Jul. 11 10:00 AM
Room: 118C
Join campaigners who are supporting grassroots movements engaged in primary work across the country. Let's talk about some lessons learned in 2018 and talk through the opportunities we should expand upon during this major cycle—up and down the ballot. Hear these organizers share learnings about primaries, power and gains made across races in Florida, Georgia, Pittsburgh, Wisconsin, Massachusetts and New York. The panelists represent a mix of primary engagement efforts on different levels of the ballot and all types of primaries, challengers and open, national, local and statewide efforts that were and are important to re-shifting power in ways that decenter whiteness and money.
Moderator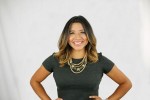 María Urbina is Indivisible's National Political Director leading national political strategy and electoral campaigns. In this role, Urbina is charged with developing Indivisible's national electoral engagement strategy by defining electoral objectives, priorities and targets and leading Indivisible's grassroots national endorsement program to grow independent political power and usher progressive gains in all 435 congressional districts.
Other sessions: 2019 Latinx Power! El Poder de Las Latinas en Las Elecciones
Panelists
Nelini Stamp is the National Organizing Director at the Working Families Party. She works with volunteer leaders across the country to build local progressive infrastructure. Nelini joined the New York Working Families Party staff in 2008; door knocking and field organizing for a variety of electoral campaigns across New York State. Since then, she has been deeply involved in social movement work around economic and racial justice across the country. She worked on the ground at Occupy Wall Street to help bridge the gap between labor, community- based organizations and Occupy activists. Afterward, Nelini co-created the Freedom Side and co-founded Dream Defenders in Florida, which organizes and trains youth in non-violent civil disobedience, civic engagement, and direct action. Lately, as a co-builder of WFP's Resist Here project, which launched #ResistTrumpTuesdays, she has been chasing Senator Schumer around to make sure he stands up to Trump. You can often find her leading marches, rallies and mic-checking at direct actions.