2019 Latinx Power! El Poder de Las Latinas en Las Elecciones
Session Type(s): Panel
Starts: Thursday, Jul. 11 10:15 AM (Eastern)
Ends: Thursday, Jul. 11 11:15 AM (Eastern)
Latinx voters have the power to change the vote and are highly influential at the national level. There are about 12 million Latinx people who are voting-age U.S. citizens. Many groups have been reaching out to these voters, but there remains a lot of opportunity to successfully organize in Latinx communities. Want to know where the openings are, what works and doesn't, and how we can move the needle on Latinx voting in the US in 2019 and beyond? Join us!
Moderator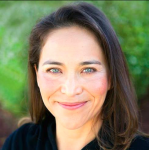 Xochitl Oseguera is senior campaign director for MomsRising, a million-member grassroots organization advocating to increase family economic security, decrease discrimination against women and moms, and build a nation where businesses and families can thrive. Oseguera helps lead the organization's highly successful work to educate and mobilize mothers, both online and on-the-ground, on issues relating to immigration, economic justice, child health, gun safety, criminal justice reform, and other vitally important issues. She heads MomsRising's Spanish-language initiatives, and engages with bilingual Latina mothers in the vibrant, fast-growing community she helped create, MamásConPoder.org.
Panelists
Maegan Llerena is the Director of Make the Road Pennsylvania (MRPA). Maegan has been with MRPA since the spring of 2017. She helped get the Allentown organizing center off the ground and led a successful police accountability campaign after Joey Santos, an unarmed Latino man, was killed by a police officer last summer. As Deputy Director, she has been overseeing MRPA's three organizing centers, in Reading, Allentown and Philadelphia, and has effectively been leading the organization since the departure of MRPA's previous director last November. Maegan was born in New York, the child of immigrants from Peru. Like many first generation oldest siblings, she helped raise her younger siblings while her parents worked multiple jobs. She has a Bachelor's degree in Social Work from Cedar Crest College and currently resides in the Lehigh Valley of PA.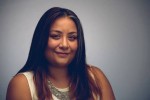 Jasmine Rivera is the Director of Civic Engagement of Pennsylvania Voice and has been community organizing in the Philadelphia area for the last ten years. She originally joined the state table as the Data and Targeting Manager in 2016. Originally from Chicago, she grew up primarily in Arizona and became involved in social justice movements at a young age. She then studied at Sarah Lawrence College concentrating in history, economics and politics. She has organized with students in Camden and with the Black and Latinx community in the Philadelphia area on a variety of issue campaigns, playing a lead role in the passage of Philadelphia's Paid Sick Time law and Sanctuary City policy. Now, as the Director of Civic Engagement, the state c3 table, she utilizes her organizing background to support c3 organizations across the state in their integrated voter engagement programming by providing data driven advice, high-level targeting suggestions and post-program analysis. As the Director she helps table partners run programming that increases civic engagement for members of the New American Majority, remove barriers to voting access, ensure representation, win on issue campaigns and to achieve racial equity in the progressive community and statewide.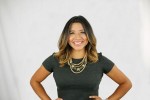 María Urbina is Indivisible's National Political Director leading national political strategy and electoral campaigns. In this role, Urbina is charged with developing Indivisible's national electoral engagement strategy by defining electoral objectives, priorities and targets and leading Indivisible's grassroots national endorsement program to grow independent political power and usher progressive gains in all 435 congressional districts.
Other sessions: How Primaries Build Power and Transform What is Possible