Different Math: Candidates and Campaigns that Changed the Voter Landscape
Session Type(s): Panel
Starts: Friday, Jul. 12 4:30 PM (Eastern)
Ends: Friday, Jul. 12 5:30 PM (Eastern)
In the 2018 election cycle, there were a record number of women candidates and candidates of color running for office from local to federal. Many built new coalitions out of previously disenfranchised and disengaged residents. How did they do it and what are replicable tactics and strategies for voter outreach and mobilization in 2020 and beyond? Hear from candidates and high-profile activists who broke down barriers of language, access, enthusiasm, and information to help change the demographics of the electoral landscape. Win or lose, they have valuable lessons needed to win the future of progressive politics. The session will be moderated by former Rep. Kesha Ram, the first woman of color to receive double digits in a statewide race in Vermont.
Moderator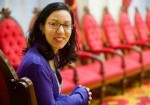 Kesha Ram won a seat in the Vermont Legislature in 2008 at the age of 22, serving as the youngest state legislator in the country at the time. She spent four terms in the Vermont House of Representatives on behalf of Burlington on the House Ways & Means Committee and as Vice Chair of the House Natural Resources & Energy Committee. She championed legislation for tribal recognition, affordable homeownership, clean water funding, green job creation, immigrant drivers licenses, fair and impartial policing, and more. In 2016, she ran for Lieutenant Governor of Vermont and became the first woman of color to earn double digits in a statewide race. Most recently, she successfully pursued a Master of Public Administration from the Harvard Kennedy School of Government. She currently serves on the boards of the Main Street Alliance of Vermont, Planned Parenthood of Northern New England, and the Vermont Natural Resources Council.
Panelists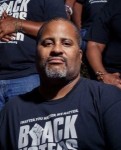 Cliff Albright is a cofounder of Black Voters Matter Fund (and BVM Capacity Building Institute) which builds community and organizational capacity related to Black voting power. BVM received national attention in 2017 when they helped mobilize Black voters during the U.S. Senate race between Doug Jones and Roy Moore. In 2018, Cliff and the BVM team travelled throughout seven southern states in "The Blackest Bus in America" energizing voters and exposing voter suppression.
Cliff has contributed articles to The New York Times, The Washington Post, The Guardian and several other outlets. He also hosts a weekly radio show in Atlanta and has served as an instructor of African-American Studies at several universities. Cliff previously lived in historic Selma, Alabama, where he focused on bringing financial resources to Alabama's blackbelt region. Cliff attended Cornell University, where he obtained his B.S. in Applied Economics and an M.P.S. in Africana Studies. He also has an M.B.A. from the University of Alabama.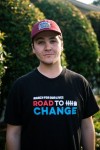 Brendan Duff is an alumnus of Marjory Stoneman Douglas High School and a Co-Founder of the March For Our Lives movement. After leading the Road To Change Florida & Southern Tour, he took time off from school to advocate for gun violence prevention and youth civic engagement.
Currently, Brendan balances his work at MFOL as a communications and development strategist with his academic career, studying Strategic Communications and Policy Studies at Elon University. He is committed to being a driving force in passing intersectional GVP legislation and helping to create a record breaking voter turnout in 2020.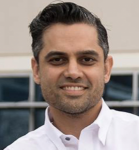 Sri was raised in a middle-class family by an immigrant father and a mother whose roots date back to the Texas Revolution. Growing up in Houston, Sri personally experienced the same challenges that our communities are facing today: flooding, gun violence, a broken criminal justice system, and unequal access to education, which forced him to take a bus across town every day to attend a better public school.
For Sri, the most personal issue is the importance of affordable, quality healthcare. When Sri was 18, his father was diagnosed with leukemia, and Sri dropped out of the University of Texas to come home to care for him. After Sri's father passed away, medical bills left their family on the verge of bankruptcy, and Sri helped raise his three younger siblings. Working several jobs, he graduated with honors from UT.
Sri later received a Pearson Fellowship to serve as a defense, foreign policy, and veterans' affairs advisor in the U.S. Senate, working on some of the most critical threats facing our national security. Sri went on to earn a Master's Degree in Public Administration from Harvard, where he started an initiative called "Breaking Bread," aimed at reducing the partisan hostility and divisiveness afflicting our country.
Inspired by a calling to serve his country, Sri was commissioned as a United States Foreign Service Officer by Secretary of State Colin Powell. In the Foreign Service, Sri served tours overseas in Iraq, Israel, Russia, Taiwan, and Jamaica, promoting American values, such as women's rights, a free press, and religious tolerance. He speaks English, Spanish, Hebrew, Hindi, Russian, and Mandarin Chinese.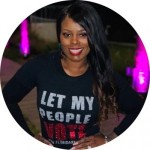 Sheena Meade is a former teenage mother who overcame many obstacles to eventually running for an elected office and playing a key role in arguably the most transformative electoral victory in the history of the State of Florida, to now being a Donor Advisor to a major national Funder. A mother, activist, strategist, and advisor, Sheena's experience with various state and national organizations brings to bear an enormous wealth of personal and professional experience to tackle the most pressing issues facing marginalized communities and women; particularly in the areas of criminal justice reform and voting rights.
Sheena started her life as an activist at the young age of 13 when she helped to prepare sandwiches for participants at the 100 Men March in D.C. in 2005. Born into a family of labor organizers, she soon found herself working for SEIU in South Carolina where she quickly became the State Director of a campaign tasked with organizing people around the Affordable Care Act. Her success at organizing over 200 churches, HBCU's, and communities which resulted in the South Carolina Legislature passing a resolution supporting healthcare reform created the opportunity for Sheena to work for the AFL-CIO.
While at the Florida AFL-CIO she founded the Florida Young Workers, organized the first statewide predictive dialer phone bank in the history of Florida, and played key roles in many Labor Coordinated Campaigns
Most recently, while simultaneously serving as the Director of Strategic Partnerships and Special Projects as well as Director of Organizing for the FRRC, Sheena oversaw what is believed to be the largest statewide engagement and mobilization of religious institutions this country has ever seen when over 800 congregations of faith supported Amendment 4 efforts.
Sheena's uncanny ability to effortlessly navigate between the various levels of communities. She's married to fellow activist Desmond Meade and they have 5 beautiful children.