Rural Caucus
Starts: Friday, Jul. 12 9:00 AM (Eastern)
Ends: Friday, Jul. 12 10:00 AM (Eastern)
A movement, led women, people of color, and millennials, is rebuilding progressive power in small towns and rural communities across the country. In fact, in 2018, Democratic gains were actually largest in rural areas. However, these gains weren't enough to get over 50%, so they have escaped much of the mainstream election analysis. Join with us as we discuss strategies to continue building progressive power in non-metro communities as we head into the 2020 election cycle.
Moderator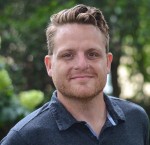 Matthew leverages online technologies to motivate key constituencies toward greater civic engagement. He is Board Chair of Rural Organizing.org and Director of New Initiatives at America's Voice. Matt began his career working in television before jumping into national political communications over a decade ago. He grew up on a small farm in Eastern South Dakota and is a graduate of Bethel University in St. Paul, Minnesota where he studied Philosophy and Communications. He holds an Executive Education Certificate from Harvard University's Leadership, Organizing and Action program, and a Master's Degree in Strategic Communication from the University of Iowa.
Other sessions: Can We Evict the Bigots from Congress Once and for All?