Black People are Not a Monolith: Engaging and Organizing the Communities Within the Diaspora
Session Type(s): Panel
Starts: Saturday, Jul. 13 9:00 AM (Eastern)
Ends: Saturday, Jul. 13 10:00 AM (Eastern)
Progressive organizations have long maintained transactional relationships with communities of color that have further traumatized already marginalized communities. There is an immediate need to shift our strategies on the left towards a more culturally considerate, community driven way of organizing, mobilizing and healing in order for us to achieve deeper trust and longterm victories. Join us to discuss how allies and advocates should engage and develop genuine relationships and nuanced strategy that is intentional and culturally appropriate.
Moderator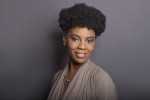 Brittny Baxter is the Training and Movement Building Coordinator for Democracy Initiative. She is responsible for the Democracy Champions training program and Bayard Rustin Democracy Fellowship Program for POC and LGBTQ folks that will be the next generation of movement leaders. Brittny has organized in various capacities over the past decade. Most recently, she was a Regional/Trainer in Broward County for the coordinated efforts to elect Andrew Gillum and the Winning Ticket. Prior to the 2018 midterm elections, she managed a statewide program in partnership with Re: Power (formerly Wellstone Action) to provide training for progressive Democrats, their campaign managers and grassroots organizers to run and win effective campaigns. She is also a trainer for the National Democratic Training Committee.
Brittny hails from the rustbelt city of Buffalo NY, where she cut her teeth on local and state legislative races. She is the former Upstate Legislative Organizer for New York Working Families, where she fought to mobilize and unite labor, EJ, racial justice and community groups across the state on various bills. She has worked on several issue campaigns, from environmental justice and safe staffing to the Fight for $15 and reproductive rights.
A strong supporter of labor and a former AFT organizer for NYSUT, she is committed to the fight for equity for all. "I stand with the poor, people of color, LGBTQ folks, immigrants and organized labor, because our liberation is bound together."
Panelists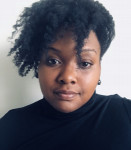 Joanne Antoine is a Haitian-American political organizer, strategist, and trainer who is working to strengthen our democracy and build political power amongst Black women within the Diaspora. Ms. Antoine currently serves as Executive Director of Common Cause Maryland where she oversees all aspects of the state's operations and its policy campaigns, most recently leading Maryland's statewide campaign allowing for same-day registration and voting at the precinct polling place on Election Day.
Ms. Antoine holds a Master of Public Policy and Bachelor of Arts in Journalism. She is the Founder of At the Forefront, working to build winning campaigns for women candidates of Caribbean heritage both in the Caribbean region and in the United States with a key focus on Diaspora Engagement as well as providing free trainings and resources for women candidates in Haiti.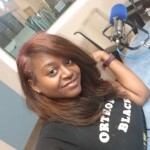 Mother. Worker. Organizer.
After 10 years of being a successful union organizer, I was inspired by the election of Trump to leave organized labor. Not because I no longer wanted to fight along side of workers, just the opposite! I wanted to really educate workers on the collective power they hold! Especially low income Black and Brown workers. 42% of union households bought into Trump's rhetoric. Racism? maybe True believers? maybe Desporation and miseducation? Most like
They only we change that is to educate, train and run everyday people for office. I have been proud to run the campaigns of two such women,IL State Rep. Delia Ramirez and Alderwoman Jeanette B. Taylor. If we want to win we must change our electeds and have the courage to find our political imagination.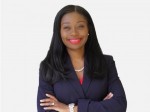 Abena McAllister is the Executive Director of Women of Action MD, and the Deputy Secretary of the Maryland Democratic Party.
Abena is a New York native, and lifelong Democrat. Abena has lived in Charles County Maryland for more than 11 years with her Husband and college sweetheart Willie, a native of the area. Abena earned her Bachelors degree with cum laude honors from Nyack College in 2007, and earned her Juris Doctorate from the David A. Clarke School of Law in 2013. Abena is no stranger to community advocacy or representing the ideals of the Democratic Party. In 2013, Abena drafted the Cardiopulmonary Resuscitation and Automated External Defibrillator Requirements Act of 2013. The Act initiated a CPR and AED program across schools in the District of Columbia, and established procedures for responding to medical emergencies.
Her Democratic Party involvement includes service as the youngest Chair and second African American woman to lead the Charles County MD Democratic Party. In an effort to encourage more Democrats to run for office in Charles County, Abena hosted the county's first candidate training workshop and campaign finance workshop. As Chair, Abena made a commitment to do more fundraising for the party and as a result the Charles County Democratic Central Committee had its highest grossing Truman Kennedy Obama Awards Dinner of all time. Additionally, under her leadership the Charles County Democratic Central Committee's Get Out The Vote(GOTV) efforts were effective and increased voter turn out by more than 49% in Charles County. As a result Charles County was one of four counties throughout the State that produced a win for Ben Jealous and every Democrat on the ballot in November 2018.
Abena has supported dozens of Democratic campaigns at the local, state and national level, including Barak Obama's 2012 Presidential re-election campaign, Congressman Anthony Brown's 2014 campaign for Governor of Maryland, and Hillary Clinton's 2016 presidential campaign to name a few.
Abena's civic involvement is extensive, as she has never been one to sit on the sidelines. When a cause is important, she rolls up her sleeves, joins the team, and does what it takes. In the wake of the growing discontent with Law enforcement in our nation, in December of 2014, Abena organized a countywide panel discussion with several community leaders, local politicians, and the newly elected Sherriff, to discuss community relations, racial tension, policing practices, accountability issues, and how to build a stronger relationship between the Charles County Sheriff's Department and citizens. In 2017, Abena helped to organize a bus for Charles County residents to attend the Women's March on Washington. Following the march, Abena founded one of the most progressive organizations in the county, Women of Action Charles County (WOACC). Women of Action Charles County MD (WOACC) is a large diverse network of local women dedicated to empowering and supporting women and all people by mentoring, performing community service and offering educational opportunities to further the common good and general welfare of residents in the community. In 2018, WOACC organized a bus to take residents from the tri-county area to the March for Our Lives. Since it's inception, WOACC has been featured on Good Morning Washington, hosted a meet and greet with Congressman Steny Hoyer, House majority leader of The United States Congress, held educational town halls, harvested food to feed low-income residents across Maryland, started a teacher supply closet to give teachers around the county free classroom supplies, and raised funds to support Hurricane Harvey relief efforts. In December 2018, Abena was elected Deputy Secretary of the Maryland Democratic Party and serves as the co-Chair of the party's Ethics and Sexual Harassment Committee.
Abena is a hard worker and truly dedicated to serving the community. She attributes her strength and love of service to her faith and family. She currently resides in Waldorf Maryland with her husband Willie, their 3yr old daughter Reagan, and their two dogs.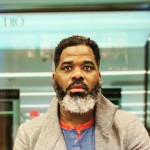 W. Mondale grew up—one of thirteen children—in an environment riddled with all the norms of poverty, for a Southern Black family. That vantage point gave him a front row seat to all that plagues the oppressed and underserved in our nation, and it would eventually be at the root of all of his work. At an early age, W. Mondale began seeking answers to accepted social constructs, he quickly saw the need to challenge those flawed ideas and he took the path of solution architect. After graduating from high school he joined the United States Marine Corps. W. Mondale Robinson realized that joining the Corps was admirable, but quickly learned that it was not a mechanism for social change. With this in mind, he entered into the world of politics.
W. Mondale Robinson was the founder of The C. Institute which was a NGO concerned with equitable governance and inter-social treatment for persons of African descent, in countries where they are a minority population. W. Mondale is also the Founding Principal of Black Male Voters Project, the first and only national organization with a sole purpose of increasing Black men's participation in electoral politics. He is also the creator of the BMEP Additory Approach© , an award winning, cultural competent political program, that's responsible for increasing Black men's participation in more than 21 states. He is also the CEO of WMR Consulting Firm. W. Mondale has worked on more than 160 campaigns (local, statewide, federal, and international).
W. Mondale Robinson is also the mayor of his hometown, Enfield NC where he defeated an incumbent by more than 53% points, to become the youngest mayor in the town's history. He founded and led #ALLACTION which was an online organizing group that specialized in tech-community organizing, training for successful civil disobedience actions, and strategic advocacy planning.
He has appeared on national television news stations such as: Democracy Now, Al-Jazeera, NPR, ABC, MSNBC, and CNN, RT Germany, TYT, Australian Public Broadcasting and in most national written press. He has political and cultural columns on The Village Celebration a publication that focus on Black lives. Mondale is also one half of the team for Clickbaity: Political ThirstTrap, a raw political podcast.
Other sessions: Black Caucus (CLOSED)