A Progressive Vision for 2020 and Beyond
Session Type(s): Plenary
Starts: Friday, Jul. 12 2:45 PM (Eastern)
Ends: Friday, Jul. 12 4:15 PM (Eastern)
Assaults on reproductive rights. An inadequate healthcare system. Poverty and economic injustice. These are just a few of the pressing issues our country faces. To solve these problems, we must think big and uncover why these issues occur and how they affect people's everyday lives. You'll hear visioning talks from movement leaders, including Working Hero Founder Joe Sanberg, Stockton Mayor Michael Tubbs, Planned Parenthood's Dr. Leana Wen and Saru Jayaraman of the Restaurant Opportunities Center. Then, Sen. Jeff Merkley, Rep. Ayanna Pressley and Rep. Pramila Jayapal will discuss how we can make progress on these issues in Congress—and what you can do to help build momentum.
Moderator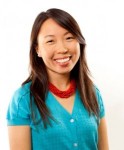 Amanda Terkel is a Senior Political Reporter and Politics Managing Editor at The Huffington Post. Previously, Amanda served as Deputy Research Director at the Center for American Progress and the Managing Editor of ThinkProgress.org.
Panelists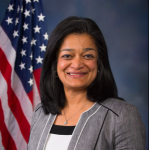 Congresswoman Pramila Jayapal represents Washington's 7th District, which encompasses most of Seattle and surrounding areas including Shoreline, Vashon Island, Lake Forest Park, Edmonds and parts of Burien and Normandy Park. Congresswoman Jayapal is committed to ensuring that every resident of the district has economic opportunity; fairness and equity; and safe and healthy communities. She is proud of the district's role in leading the country on issues like the minimum wage, racial equity and innovation, and will work to support that work and lift it up as a model for the rest of the country. Her focus is on ensuring income equality; access to education, from early learning to higher education, including debt-free college; expanding Social Security and Medicare; protecting our environment for our next generation; and ensuring immigrant, civil and human rights for all. The first Indian-American woman in the House of Representatives, Jayapal has spent the last twenty years working internationally and domestically as a leading national advocate for women's, immigrant, civil, and human rights.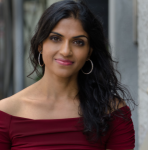 Saru Jayaraman is an academic at UC Berkeley and the President of One Fair Wage, a national organization working to raise wages for service workers nationwide. She was named one of CNN's "Top10 Visionary Women", a White House Champion of Change, a James Beard Foundation Leadership Award winner, and the San Francisco Chronicle 'Visionary of the Year'. Saru authored Behind the Kitchen Door (Cornell University Press), and Forked: A New Standard for American Dining (Oxford University Press), and has appeared on MSNBC, HBO, PBS, CBS, and CNN.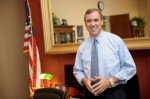 U.S. Senator Jeff Merkley is the son of a millwright and the first in his family to attend college. Born in the timber town of Myrtle Creek, Oregon, Merkley has spent his career fighting to increase opportunities for working families. For more information about Senator Jeff Merkley and the work he's doing for Oregon, please visit his website at www.merkley.senate.gov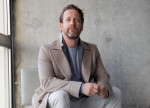 As a steward of the movement to pass the Earned Income Tax Credit for low-income families in California, Joe founded CalEITC4Me, one of the state's largest anti-poverty programs, which has put more than $10 billion back in the pockets of working families. He successfully led the charge to expand eligibility for the program to low-wage, undocumented workers, who had previously been excluded from the tax credit. Then-California Gov. Jerry Brown's top adviser Nancy McFadden called Joe the "spark" behind the state's efforts to execute the new program.
He was raised by his mom in Southern California.
Other sessions: Building a Movement to #EndPoverty in America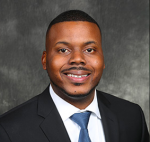 On November 8, 2016, Michael Tubbs was elected to serve as the mayor of the City of Stockton, California. Upon taking office in January 2017, Michael Tubbs became both Stockton's youngest mayor and the City's first African-American mayor. Michael Tubbs is also the youngest mayor in the history of the country representing a city with a population of over 100,000 residents. Recognized as one of Politico's Top 50, Fortune's 2018, Top "40 under 40," Forbes' 2018 list of the "30 Under 30", and awarded the John F. Kennedy New Frontier Award, Tubbs' leadership paired with an ambitious progressive agenda has received national recognition. In his first year, Mayor Michael Tubbs secured $20,000,000 to launch the Stockton Scholars, a place-based scholarship that aims to triple the number of Stockton students entering and graduating from college. Tubbs also brought Advance Peace to Stockton, a data driven program that works to reduce gun violence in communities. With an innovative public-private partnership supported by a $1,000,000 grant, Tubbs launched the nation's first ever mayor-led basic income pilot.
Before becoming mayor, Michael Tubbs served as Stockton's District 6 City Councilmember. Elected at age 22 in 2013, he became one of the youngest City Councilmembers in the country. As a councilmember, Tubbs created the Reinvent South Stockton Coalition, championed the creation of the City's Office of Violence Prevention and was part of the council that led the city out of bankruptcy as Chair of the Audit and Legislative Committee. Mayor Tubbs graduated in 2012 from Stanford University with a Bachelor's and Master's degree with honors. Mayor Tubbs is focused on poverty reduction, public safety, workforce development, community engagement and organizing, and collective impact strategies. Tubbs has been a college course instructor for Aspire Public Schools and a Fellow at the Stanford Institute of Design and the Emerson Collective.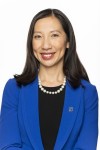 Dr. Leana Wen is the first physician to lead Planned Parenthood in nearly 50 years and its first AAPI president. She is an immigrant, a practicing ER doctor, a public health leader, and a passionate advocate for reproductive health and rights. Previously, she served as the Health Commissioner for the City of Baltimore, where she led the nation's oldest continuously operating health department to fight the opioid epidemic, treat violence and racism as public health issues, and improve maternal and child health. She is on the faculty of George Washington University School of Medicine and the Johns Hopkins Bloomberg School of Public Health. When she's not working, Dr. Wen is spending time with her one-and-a-half year son, Eli.