Why the Fight Over Taxes is Central to the Progressive Movement—and Why it's Not Over
Session Type(s): Panel
Starts: Saturday, Aug. 4 2:00 PM (Eastern)
Ends: Saturday, Aug. 4 3:15 PM (Eastern)
Room: 222
We know the new tax law tilted the tax code further in favor of millionaires, billionaires, and wealthy corporations. But the old tax code was already a key accelerant of the racial wealth gap—which the new tax law will widen even further. With the corporate tax benefits being passed to shareholders and not workers in the form of new jobs or higher wages, the economy is working hard for those at the top but leaving everyone else behind. Combined with cuts to federal programs proposed by Trump and his allies in Congress, the fight over taxes is far from over. We'll recap lessons from last year's tax fight and look ahead to reclaiming our power to shape a tax code that actually works for workers and their families.
Panelists
Nicole was the Executive Director of Tax March and Campaign Director of The Hub Project. Nicole spearheaded the grassroots effort that organized more than 200 tax day marches on April 15, 2017, the largest ever progressive day of action for a more fair tax code and just economy. She also led the Not One Penny campaign including hundreds of grassroots actions, paid media, rapid response, and ongoing public pressure that resulted in every Democratic member of Congress voting against the GOP tax bill.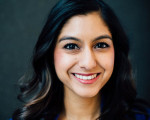 Rakeen Mabud is the Program Director of the Roosevelt Institute's 21st Century Economy and Economic Inclusion programs. She manages the Institute's work on job creation, contingent work, the racial wealth gap, and intersectionality and economics. At Roosevelt, she has written about Universal Basic Income and the future of work, and managed the publication of Hidden Rules of Race: Barriers to an Inclusive Economy. She also co-authored Roosevelt's paper on digital equity, Wired: Connecting Equity to a Universal Broadband Strategy. Her writing has appeared in The Guardian, The Hill, and Teen Vogue.
Rakeen comes to Roosevelt with a background in economic policy. Before moving to New York, she served as a political appointee in the Obama administration, where she worked on domestic microeconomic policy issues at the Treasury Department. Rakeen holds a Ph.D. in Government from Harvard University, where her doctoral research examined how housing wealth affects political preferences. She received her B.A. in Economics and Political Science from Wellesley College.
Other sessions: A Progressive Vision for a 21st Century Social Contract
Delvone is a Sr. Political Strategist and the Executive Director of DC Working Families. A Bernie Sanders campaign alumnus and the architect of DC for $15, Delvone is an experienced organizer with a history of advocating for economic justice. His skill in bringing people together to build a society that works and listens to everyone will be invaluable to our discussion, as we seek to plot a path forward once progressives have retaken power.