A Progressive Vision for a 21st Century Social Contract
Session Type(s): Panel
Starts: Saturday, Aug. 4 10:00 AM (Eastern)
Ends: Saturday, Aug. 4 11:15 AM (Eastern)
As progressives engage in urgent fights today, it's important to also think about where we're going in the longer term—what does a progressive vision of the future look like? What policies will we eventually need to enact to create a 21st century social contract that supports and empowers all members of our society? And how do we hold onto this long-term vision while still engaging in the critical battles we face right now? Join us for a discussion with leading progressive advocates and thinkers as we explore these questions.
Moderator
Sandhya Anantharaman is a Co-Director of the Universal Income Project, where she works to build progressive California strategy for universal basic income. Sandhya leads the Universal Income Project grassroots organizing work, working with hundreds of artists, writers, technologists, and activists to build support for the policy.
Sandhya got her start in politics as a grassroots organizer on the Obama campaign, proceeding to work on Democratic campaigns for Senate, Governor, and Georgia state legislative races. She's worked with major digital advocacy organizations on analytics and experiments, most recently at Color of Change, and trains on analytics with Wellstone.
Other sessions: Beyond A/B Testing: Upping Your Digital Analytics Game, Basic Income Caucus
Panelists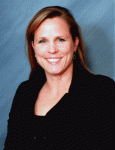 Jessica Bartholow is a legislative advocate at the Western Center on Law and Poverty with over a decade of experience in anti-poverty organizing, advocacy and program development at the local, state and national level. She has led in coalition to pass a dozen pieces of legislation. Jessica holds a Master's Degree in Political Science and is the 2012 recipient of the National Food Research and Action Center's Wellstone – Wheeler Anti-hunger Advocate of the Year Award. Jessica is a native of Northern California.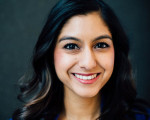 Dr. Rakeen Mabud is the Chief Economist and Managing Director of Policy and Research at the Groundwork Collaborative. A nationally respected policy expert, Rakeen is a leading thinker on the economy with a unique ability to communicate complex economic concepts in an accessible way. She played a key role in Groundwork's pioneering effort to expose the role of corporate profiteering in inflation and serves as a leading policy expert and spokesperson on how economic trends impact people's everyday lives, with a particular attention to structural disparities by race and gender.
Rakeen frequently testifies before Congress to help lawmakers understand how workers and small businesses are experiencing disruptions like inflation and the pandemic. In addition, she is a core member of Groundwork's executive team, helping guide the organization's strategy and managing its policy and research portfolio. She also serves as a board member for the National Employment Law Project (NELP).
Rakeen's work is regularly published in many of the most prominent publications in the nation, and her views on how to ensure the economy works for all have been quoted in The New York Times, Washington Post, and NPR, among others. She is also a frequent commentator on TV, appearing on outlets including NBC Nightly News and Yahoo Finance.
Prior to joining Groundwork, Rakeen developed deep experience in economics and policy as a Special Assistant in the Office of Economic Policy at the U.S. Department of the Treasury, serving as a Fellow at the Roosevelt Institute, leading the research portfolio at Time's Up Foundation, and conducting research at Harvard Business School. She holds a Ph.D. in Government from Harvard University, and a B.A. from Wellesley College in Economics & Political Science.
Other sessions: Why the Fight Over Taxes is Central to the Progressive Movement—and Why it's Not Over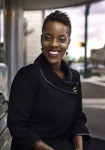 Aisha Nyandoro is the Chief Executive Officer of Springboard To Opportunities. Springboard provides strategic, direct support to residents of federally subsidized affordable housing. The organization's service delivery model uses a "radically resident-driven" approach designed to improve quality of life and end the generational poverty trajectory. Nyandoro has more than a decade of experience developing, implementing, and evaluating programs aimed at improving the quality of life for individuals with limited resources.
She has worked in various capacities– as an academic, evaluator, philanthropist, and nonprofit executive. These varied experiences have allowed her to better understand systems and policies that impact vulnerable communities. Prior to serving with Springboard, Aisha served as a Program Officer with the Foundation for the Mid South. During her tenure, she strengthened the Foundation's community development portfolio by executing a plan focused on five specific strategies aimed at transforming communities. Additionally, she led the Foundation's place based initiative – Community of Opportunities. Under her leadership, community leaders were able to leverage more than $20 million in federal and private funding. In addition, she established statewide, regional, and national public-private partnerships to create resources and assist the Foundation in achieving its mission and goals.
She holds a B.A. in Psychology from Tennessee State University, a M.A. in Community Psychology and Urban Affairs and a Ph.D. in Community Psychology from Michigan State University. Aisha's commitment to community and passion for social change is demonstrated through her volunteer work with Delta Sigma Theta Sorority, Inc., the Mississippi Center for Nonprofits and the various boards of directors and advisory councils to which she lends her expertise and service. Aisha has received multiple honors, including recognition as a fellow of the W.K. Kellogg Foundation Community Leadership Network and Ascend at the Aspen Institute. Aisha's life mission is to holistically and compassionately lift families out of cycles of poverty. When not working to transform impoverished communities, she is a wife and mommy to the best two little boys in the world.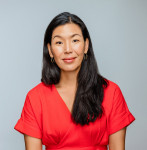 Ai-jen Poo is an award-winning organizer, author, and a leading voice in the women's movement. She is the Executive Director of the National Domestic Workers Alliance, Director of Caring Across Generations, Co-Founder of SuperMajority, Co-Host of Sunstorm podcast and a Trustee of the Ford Foundation. Ai-jen is a nationally recognized expert on elder and family care, the future of work, and what's at stake for women of color. She is the author of the celebrated book, The Age of Dignity: Preparing for the Elder Boom in a Changing America. Follow her at @aijenpoo.