Turning 'High Times' into High Pay for Cannabis Workers (Sponsored Panel)
Session Type(s): Panel
Starts: Thursday, Aug. 2 11:30 AM (Eastern)
Ends: Thursday, Aug. 2 12:45 PM (Eastern)
The legalization of marijuana for recreational use in nine states and Washington, D.C. has legitimized the sale of a much-desired product for millions of Americans. But it has also created an opportunity for workers. At a time when wages for most remain stagnate, unions are getting active and organizing to turn the fledgling cannabis industry into an economic powerhouse that can benefit hundreds of thousands of U.S. workers. This Teamsters-sponsored panel will discuss how we can create good-paying jobs that won't harsh your buzz.
Moderator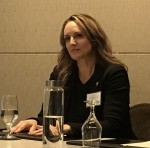 A graduate of Cal State University Sacramento, Kristin Heidelbach-Teramoto was born and raised in the heart of California's agricultural communities. She is a 15 year veteran of the Teamsters and currently heads the Teamsters' State of California Cannabis Division. Kristin is also an International Rep of the International Brotherhood of Teamsters and works closely with cannabis industry professionals, across the country, to meet compliance and ordinance requirements mandated by local, county, and state regulations.
Her role in the industry has been praised by political, labor, and industry leaders as she educates and empowers individuals that support fair wages and benefits in the industry. Kristin regularly works with employers and entrepreneurs to connect their businesses with local government. She also works with employees to advise them on their roles and responsibilities as these businesses transition into the developing regulatory environment.
Kristin has been asked to testify before many of the City Councils, Boards of Supervisors, and State Legislators on workers rights and the benefits of a partnership with labor. She has also been a frequent resource for many businesses requesting information about how to meet the compliance requirements in their own local jurisdictions.
Kristin lives in Sacramento with her husband and three children. Although most weekends you'll see the entire family in any of California's 58 counties advocating for common sense regulations on behalf of cannabis professionals.
Panelists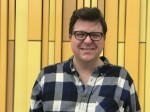 Ricardo Baca is a veteran journalist and thought leader in the legal cannabis space.
After serving more than two decades as a staff writer, editor and critic at daily newspapers, Ricardo's editors at The Denver Post named him the paper's first-ever Cannabis Editor in 2013. Now Ricardo is considered to be the world's first (and "most prestigious" according to Vice) marijuana editor; founder of award-winning news vertical The Cannabist; primary subject of Rolling Papers, a documentary released theatrically in February 2016; one of Brookings Institution's 12 Key People to Watch in Marijuana Policy; one of Fortune magazine's 7 Most Powerful People in America's Marijuana Industry; one of Time magazine's 140 best Twitter feeds; one of Sensi magazine's 24 Cannabis Pioneers Who Matter.
Ricardo is a leading drug policy expert profiled by The New York Times, Poynter, The View, The Colbert Report, Wait Wait Don't Tell Me—and a trusted source on all things cannabis (regulations, policy, implementation, normalization) by This Week With George Stephanopoulos, Buzzfeed, NPR's All Things Considered, The Guardian, Esquire, Fast Company, Al Jazeera, BBC, Mashable, International Business Times and CBC.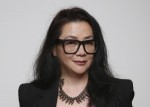 Ophelia Chong is the founder of StockPot Images. StockPot Images is the first stock-photo agency to specialize exclusively in cannabis-related imagery. We feature rights-managed and royalty-free photography, illustration, and video. Our selection reaches far beyond the small number of stereotypical images currently offered by major stock agencies and refocuses on aesthetic, content, and feeling. We curate from a select group of up-and-coming photographers, and we work with them to create the content that will fit the needs of the burgeoning cannabis industries. We believe in partnering with our contributors, so we can both flourish and thrive in our rapidly changing landscapes.
StockPot Images targets healthcare, ad, and branding agencies, as well as corporate and emerging industries that will need cannabis images to service a new market of users. State by state, marijuana prohibition is ending, and the cannabis industry is evolving into a nascent economy with great impact on everything from pharmaceutical offerings to local politics and parenting. We're at the ready with a wide variety of fresh visual representations of cannabis in our culture. Ophelia is also the co-founder of Asians Americans for Cannabis Education.
I have 20 years of experience in both security and martial arts. For the past 2 years, I have been in a security/driver position for River Distribution, which is based in California.