Mi Voto Cuenta: How Latino Voters and Candidates Will Impact the 2018 Midterms (Sponsored Panel)
Session Type(s): Panel
Starts: Friday, Aug. 3 5:15 PM (Eastern)
Ends: Friday, Aug. 3 6:30 PM (Eastern)
With everything at stake for both parties in this year's midterm elections, it is paramount to turn out voters. However, Latinos, while the largest minority group in the US and the youngest (half of Latino voters are Millennials), historically have the lowest turnout of every group. What is different this year? Everyone wants to find a "magical" way of mobilizing more Latino voters, but nothing beats hands-on engagement. Join our session to learn from experts and candidates effective tactics to increase the turn out of the Latino vote. This panel is sponsored by Phone2Action.
Moderator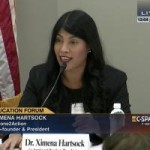 Ximena Hartsock is the President and co-founder of Phone2Action, a venture-backed, award-winning civic technology startup based in Washington, D.C.
Prior to founding Phone2Action she was a member of the executive cabinet of former Washington, D.C. Mayor Adrian Fenty, serving as the Director of the Department of Parks and Recreation and later as the Chief of Staff of the City Administration. As Parks Director, she managed a $41M annual operating budget and more than 1,000 employees. During her tenure, she oversaw renovations of DC public pools, the completion of DC's state of the art Olympic facility, Wilson Pool, the construction of numerous athletic fields and parks, and the implementation of wellness programs for seniors, youth and families.
Before this position, Hartsock was DC Public Schools Deputy Chief for Teaching and Learning under the education overhaul led by Michelle Rhee and Adrian Fenty. In that role she led key reforms, including the expansion of online learning, International baccalaureate and Dual Language programs, the implementation of a comprehensive "out of school time" program that served students after-school, on weekends and in the summer, and the implementation of a credit recovery program for students at risk of dropping out that helped improve DC's historically low graduation rates. Hartsock came to that position after working in DC Government as a federal project administrator, and school principal.
In 2013, her company Phone2Action won the prestigious SXSW Interactive Technology competition. Phone2Action has been featured, among others, in the Washington Post and New York Times. In addition to her responsibilities at Phone2Action, Hartsock serves on the Board of Industry Leaders of the Consumer Electronics Association (CEA).
A native of Chile, she holds a Doctorate in Policy Studies and Administration from The George Washington University.
Panelists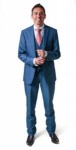 Cristóbal Alex is the Founding president of Latino Victory Fund, an ambitious effort to build Latino political power so that the voices of Latinos are reflected at every level of government and in the policies that drive our country forward. In 2016, Cristóbal served as Hillary for America's National Deputy Director of Voter Outreach and Mobilization.
Prior to joining the Latino Victory Project, Cristóbal spent more than five years in philanthropy serving at George Soros' Open Society Foundations and the Ford Foundation. As a civil rights attorney, Cristóbal served as Director of the National Campaign to Restore Civil Right and practiced law with MacDonald Hoague & Bayless, one of the nation's leading law firms. Cristóbal is a proud at-large member of the Democratic National Committee. He also sits on the boards of the League of Conservation Voters, the Environmental Defense Action Fund, and the Sixteen Thirty Fund. A native of El Paso, Texas, Cristóbal lives in Washington, D.C., with his wife Taí, his daughter Vivienne Sol, and rescued pit bull Chelsea and two cats, Valiente and Ricky Martin.
Other sessions: The Black and Brown Wave: What's with All These Candidates of Color Winning Elections?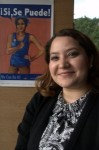 Sindy Benavides serves as the Vice President for Field Operations and Political Affairs. She will lead Voto Latino's 2012 voter registration and GOTV efforts in targeted states through grassroots mobilization and direct voter contact. Prior to joining Voto Latino, Sindy served as senior advisor on Latino affairs and Northern Virginia Political Director to Kaine for Virginia U.S. Senatorial campaign, one of the most competitive races in the country. She served as the National Director of Community Outreach and Voting at the Democratic National Committee. Community service is important to Sindy and she serves on numerous local and state non-profit boards. She is a regular speaker on issues related to civic engagement, grassroots organizing, leadership development, and field operations.