Progressive Technology Caucus
Starts: Friday, Aug. 3 5:15 PM (Eastern)
Ends: Friday, Aug. 3 6:30 PM (Eastern)
Tech and organizing. I want to share best practices people have found on how they organize their groups, and get volunteers to action. How do people use various organizing tech and what can we learn from each other?
Moderators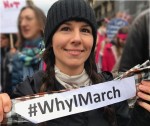 Ana is a co-founder of Social Voter Labs, a sociocratic cooperative organization building tech for decentralized and digital collaboration. Previously Ana spent ten years in the software industry as a product manager and strategist. During the Bernie campaign, she worked with the Digital Media team to help build Connect.BernieSanders.com and other volunteer-driven tech projects during the campaign and beyond. Ana also helped to create the Bernie Friend Finder tool, a web based social media Facebook engagement tool that reached millions on Facebook during the primaries. It sparked the "FaceBanking" digital canvassing trend. This same tech team went on to make this tool available to any campaign for free as a platform at www.socialroots.io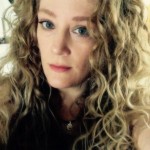 Pamela is Progressive Coders Network's overly emoji-nal cheerleader for progressive causes. Years of legal research and writing did not satisfy her inner Social Justice Warrior, so she quit her day job, snagged a degree in Cultural Anthropology from Smith College and amassed an array of social media skills to raise awareness–and money–for grassroots campaigns. A life-long activist, Pamela co-founded ACA "Obamacare" Success Stories before organizing digital media volunteers to GOTV with the Bernie 2016 Grassroots Digital Media Team.
It was while working with Bernie 2016 volunteers that Pamela realized the power to literally propel grassroots movements forward is found at intersection of activism and open source tech.
A Managing Partner at Big Amp Media and a contributing writer at The Progressive Army, Pamela enjoys using cutting edge tech and social media practices to inspire even the couchiest of potatoes to rally their revolutionary spirits and engage in "feet on the streets" grassroots activism.
Other sessions: Open Source Tech #FTW
I'm a strategist helping young candidates running for office. Was the Campaign Manager for Sara Innamorato: successfully lead her primary run for Pennsylvania State Representative to victory. I was also a Senior Strategist at Deeplocal and a Senior Content Strategist at Big Spaceship, both marketing and ad agencies. My expertise focuses on digital, social media, and political strategy with specializations in video, influencers, and rapid response messaging. In 2010, I was awarded a two-year long Research Fellowship with the University of Pittsburgh and wrote a thesis on Internet Culture and New Media titled LOLs, Lulz, and ROFL: The Culture, Fun, and Serious Business of Internet Memes. My research has been featured in the Pittsburgh Post Gazette, and I've lectured on the subject at multiple conferences.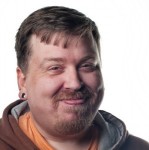 Daniel Ryan is a consultant and speaker; Co-captain of the Open Chattanooga Brigade; and Resident Technologist at Waypaver. Previously Daniel was the Director of Front-end Development for President Obama's 2012 election campaign. Managing a team of two dozen, he oversaw the development of the online tools and technology that helped raised $690m online, recruited hundreds of thousands volunteers, and registered over 1 million voters. Under Daniel's leadership the campaign employed a multi-screen strategy producing the first responsive website in presidential campaign history. Now Daniel and his team are using the lessons learned from the campaign to help nonprofits and progressive organizations like NextGen Climate Action and Enroll America.