Polling Technology and Public Opinion in 2018
Session Type(s): Panel
Starts: Thursday, Aug. 2 2:00 PM (Eastern)
Ends: Thursday, Aug. 2 3:15 PM (Eastern)
Political polling is changing rapidly in response to shifting patterns of communication and new technological opportunities. Meanwhile, public opinion itself is in flux heading into the midterm elections. This panel brings together leading political pollsters and polling innovators to talk about where the public stands on the issues in 2018, what issues matter—and which don't!—and how pollsters are going about measuring and projecting attitudes in the current political environment.
Moderator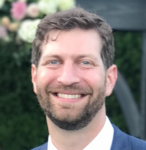 Drew Linzer is the Director and Chief Scientist at Civiqs.
Panelists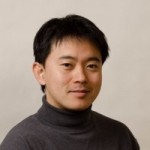 Masahiko is a principal survey scientist at Civis Analytics. He has decades of experience bringing innovation to survey research. He has devised an efficient method to reduce non-response errors in the telephone surveys in the early 2000s, pioneered use of large-scale voter file for modeling and targeting in mid-2000s. After joining Civis Analytics in 2013, Masahiko pushed for fusion of data science and survey science, enabling Civis to run over 3,000 interviews per day on average.
Masahiko is a native of Tokyo, and he lives with wife, baby son, two cats and four hens.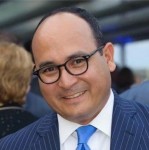 Albert Morales is Senior Political Director at Latino Decisions and based in Washington DC. His years of experience working as a senior official with the Democratic National Committee spans three different DNC Chairs, and one stint with the Democratic Governors' Association. In the run up to the 2016 Presidential Primaries, Morales served as Director of Hispanic Engagement and Deputy Director of the party's overall engagement efforts. During Governor Howard Dean's tenure at the DNC, Morales spearheaded the party's 50 State Strategy aimed at Hispanic voters. As Chairman Dean's Director of Hispanic Engagement, he developed and managed the implementation of new models for how the DNC interacts with the Hispanic electorate in the lead up to the 2008 Democratic Presidential Primary Election. Also at the DNC, Morales served as Regional Political Director for the Committee's 2000 Redistricting Project. In this role, he developed a political strategy to work with state parties to promote favorable redistricting plans. He also worked with house and senate caucuses in state legislatures advocating for consensus on redistricting maps.
In between tenures with the DNC, Morales worked for the Democratic Governors Association as Federal Liaison and Policy Advisor to DGA Chairman Governor Bill Richardson. Morales advised the Governor on policy, and supported the efforts of Democratic Governors with regard to fundraising and strategic campaign initiatives. He also served as DGA liaison to Democratic Governors in the Hall of States and the National Governors Association
In addition to working within the political machinery of DC, Albert also has worked with and for business interests. Most recently he served as Vice President of Government Affairs for the United States Hispanic Chamber of Commerce (USHCC) where he led the Chambers' government relations on Capitol Hill, the administration and its membership across the country. In this capacity, Morales worked in concert with high profile corporate brands in promoting policies that would benefit Latino owned businesses. He also championed the Chamber's first presidential endorsement process and participation in both the Republican and Democratic Presidential Primaries.
Following the 2010 election, Albert formed Albert Morales Strategies, LLC where he focused on business development efforts with technology firms seeking to enter the government affairs and public opinion space. Mr. Morales also served as a Vice President for Cassidy & Associates. In this role he represented companies from some of the country's leading energy and financial services sectors with business before the federal government. Mr. Morales was an early adopter of social media and can be followed at @al_morales. A native of Fort Worth, Texas, he now resides in Maryland with his wife Amelia, daughter Martha and several household pets.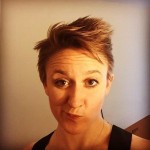 Emily is the Vice President of Analytics at Global Strategy Group in NYC, where she founded and leads the analytics and innovation practices. During her tenure, she's overseen the consolidation and standardization of 15 years of historical polling data, researched multi-modal polling techniques, and worked to predict late movement shifts in support for candidates leading up to Election Day.
Emily has experience consulting in a range of industries, including corporations, educational institutions, electoral politics, and data science. She got her start as a consultant at McKinsey & Company, specializing in consumer insights and predictive modeling. In 2010, she took that experience to the Democratic National Committee where she oversaw analytics and polling for targeted races in the west and southwest regions. She left the DNC to be a founding member of Obama's 2012 analytics team, heading national constituency analytics and then finished that cycle as the Data Director in Colorado. Emily has also consulted on a variety of analytics projects for clients, including the United Nations High Commission on Refugees, EMILY's List, the AFL-CIO, and Hillary for America. She received her B.S. in mathematics from Bryn Mawr College and MPP from Harvard University.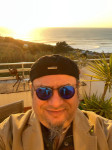 Alan Rosenblatt, Ph.D., a Partner at Unfiltered.Media, a AI-enhanced digital campaign firm. He is also a Partner at Turner4D and a Visiting Professor at George Washington, Johns Hopkins and American Universities. From 2016-2020, Alan was Director of Digital Research, providing digital and social media opinion research services for Lake Research Partners' clients. His pioneering work in digital politics spans more than 30 years and includes teaching the first-ever college course on digital politics in 1995 at George Mason University. He was the creator and host of the Internet Advocacy Roundtable and The Dr. DigiPol Show. From 2007 to 2013, he was Assoc Director of Online Advocacy at the Center for American Progress, where he created and directed its enterprise social media program. Alan received his Ph.D. in Political Science from American University in 1992, his M.A in Political Science at Boston College and his B.A. in Political Science and Philosophy from Tufts University. He lives in Arlington, VA.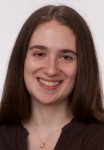 Alissa Stollwerk, PhD, is Director of YouGov Blue, where she helps Democrats and progressives leverage innovations in polling and online survey research to elect candidates up and down the ballot. Alissa has over a decade of experience in Democratic politics and is a veteran of the Analyst Institute and Hillary for America. She received her PhD in political science from Columbia University. When not asking her favorite survey questions online, she can be found chasing after her two young daughters.