Organizing Around Jerry Brown's Legacy, the Global Climate McSummit
Session Type(s): Panel
Starts: Saturday, Aug. 4 3:00 PM (Eastern)
Ends: Saturday, Aug. 4 4:15 PM (Eastern)
California Governor Jerry Brown is organizing a Global Climate Action Summit in San Francisco September 2018 to cement his legacy as a climate leader; but he's never come to grips with California's role as one of the largest oil-producing states in America and home to the dirtiest oil on the planet. This panel will use the summit, and progressive response to same, to explore California's role as a nation-state setting a global agenda, and whether any state can fully phase out fossil fuels.
Moderator
Jason Kowalski is 350.org's U.S. Policy Director. With climate action stalled by the Trump Administration, Jason helps lead grassroots campaigns that raise the profile of climate change in American politics. From the People's Climate March to Keystone XL, Jason makes sure climate activists have a voice in Washington DC.
Panelists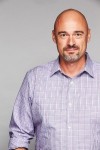 David Braun co-founded Americans Against Fracking and New Yorkers Against Fracking, as well as helped strategize and implement the historic campaign which banned fracking in the state of New York. In 2014, he relocated to California to fight fracking and other toxic oil and gas practices in his home state. Braun has since founded Rootskeeper a non-profit project that educates and trains grassroots activists, and fights the worst practices of the oil industry, mainly in California. Rootskeeper is a steering committee member of Californians Against Fracking, a coalition of over 200 organizations, and also a proud member of the California Environmental Justice Coalition, with strong ties to many grassroots anti- fracking and environmental justice organizations. With Rootskeeper, Braun launched a number of statewide awareness campaigns including Protect California Food, Faith Against Fracking and Oil Money Out, People Power In, all aimed at educating the general public on the deleterious effects of toxic oil and gas extraction methods on our food chain and public health, as well as the industry's influence on our democracy, respectfully. He produced and directed the short documentary film Faith Against Fracking, which has screened in film festivals and places of worship around the country as an organizing tool.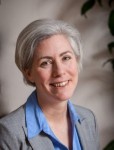 Kassie Siegel is senior counsel and director of the Center for Biological Diversity's Climate Law Institute. She develops and implements campaigns for the reduction of greenhouse gas and other air pollution and for the protection of wildlife and communities threatened by climate disruption. She authored the petition and litigated the cases leading to U.S. Endangered Species Act protection for the polar bear, and has been a leader in campaigns to keep fossil fuels in the ground. She was named one of the ten most influential California lawyers of the decade by the Daily Journal in 2010, and California Lawyer of the Year by California Lawyer Magazine in 2007 for her work in climate change and environmental law. She is a graduate of UC Berkeley School of Law and has spent her entire career in the new climate law field.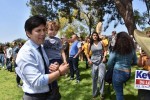 Kevin de León is President pro Tempore Emeritus of the California State Senate. The son of a single immigrant mother with a third grade education, he rose from San Diego's Logan Heights barrio to lead the California State Senate, the first Latino to do so in over a century. As leader of the State Senate, he delivered landmark gun-safety legislation, clean-energy mandates, environmental protections, and immigration reform. He authored the "Sanctuary State Bill" Senate Bill 54, created the CalSavers retirement security program, reallocated $2 billion for supportive housing and wraparound services for individuals experiencing homeless and mental illness under his ballot initiative "No Place Like Home", and wrote Senate Bill 100 which legally commits California to 100% clean energy by 2045. Before politics, Senator de León served the public as a community organizer, taught ESL and U.S.citizenship courses, and advocated for public schools. He graduated with honors from Pitzer College. The Senator is currently a professor at the UCLA Luskin School of Public Affairs and a Distinguished Fellow at the USC Schwarzenegger Institute as well as a candidate for the Los Angeles City Council. He has one daughter and a dog, whose name is Popeye.
Other sessions: Closing Keynote with Julián Castro, Alexandria Ocasio-Cortez, Kevin de Leon and more