Every Hour Counts: A Crisis Simulation for Comms Staffers
Session Type(s): Training
Training Tag(s): Communications
Starts: Saturday, Aug. 4 3:00 PM (Eastern)
Ends: Saturday, Aug. 4 4:15 PM (Eastern)
Hour 1: News breaks on social media of a truck attack in Lower Manhattan. Hour 2: Initial media reports speculate on the suspect based on traffic cameras. Hour 3: Local law enforcement hold press conference. The first hours after a major crisis can be trying, even for the most experienced comms pros. ReThink Media has worked for eight years with the Muslim, Arab and South Asian community to coordinate a collaborative communications approach to crisis response incidents. We'll guide participants through an hour-by-hour crisis response simulation. In teams, participants will walk through every action they would take in response to the developing story and how they can shape the media narrative.
Trainers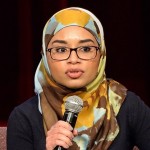 Firdaus is a communications strategist shifting the media narratives of communities impacted by Islamophobia in America, with a focus on building the skills of Black, Arab, Middle Eastern, Muslim, Sikh, and South Asian advocates, community leaders, artists, and creatives. She is an experienced and engaging trainer with more than 8 years of experience designing and leading trainings to hundreds of people in the US and across the world. She brings her first-hand experience providing crisis communications support during some of the highest Islamophobic sentiment in recent history. This is her fifth year presenting at Netroots Nation.
Other sessions: Muslim, Arab, and South Asian (MASA) Caucus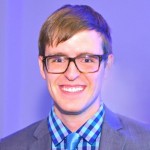 Guthrie Graves-Fitzsimmons works at the intersection of religion and public policy. For the past five years, he has worked on major issue advocacy campaigns with the nation's most prominent faith-based organizations. He holds a Master of Divinity degree in social ethics from Union Theological Seminary in New York City. His political and religious commentary has appeared in NBC News, Washington Post, New York Times Magazine, CBS News, Wall Street Journal, USA TODAY and many other outlets. He started "The Resistance Prays," a daily prayer and action letter, in July 2017.