Film Showcase: "You a Nomad" and "Water Warriors"
Starts: Friday, Aug. 3 2:00 PM (Eastern)
Ends: Friday, Aug. 3 3:15 PM (Eastern)
Film showcases present several films in one session by showing 10-15 minutes of each, then inviting a presenter from each film to participate in a moderated discussion. Films in this showcase include "You a Nomad" and "Water Warriors."
YOU A NOMAD: Deconstructing Urban Displacement, asks the question: "What happened to the Black people in Oakland?" It explores why in just a generation, Oakland, CA's black populations has dwindled from an estimated 44% to 26% to reveal the systematic roots of what we call gentrification.
Moderators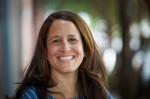 Brasilian-American mediamaker Luisa Dantas works at the intersection of storytelling, social justice and cities. She produced and directed the multi-platform documentary Land of Opportunity, which chronicles the reconstruction of New Orleans through the eyes of those on the frontlines and asks the question: what kinds of cities do we want to (re)build in the 21st century? The project includes a feature film and groundbreaking interactive web platform produced in conjunction with partners in six cities. Luisa co-produced the documentary Wal-Mart: The High Cost of Low Price. Her first fiction film, Bolo, was produced in Brasil. She has written for the animated series Go, Diego, Go! for Nickelodeon Television. Her work has received funding from Chicken and Egg, Rockefeller, Ford, Disney/ABC, and the National Hispanic Foundation for the Arts. Luisa is currently the project director for an innovative initiative designed to build the capacity of organizers and advocates in cities across the U.S. to harness the power of narrative to support equitable development, funded by the Ford Foundation. She is also a member-owner of New Day Films. She was awarded a Rockwood Leadership Institute/ JustFilms fellowship for 2017-8.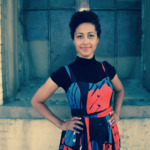 SHIRAH DEDMAN is a filmmaker, lawyer and activist. From dropping out of high school at 15-years-old to becoming a licensed attorney by 23, she subsequently found herself constantly un- and under-employed. Still, she managed to build a film career that included positions at William Morris Agency, in content acquisitions at DirecTV, and in film sales at Paramount Pictures. So after her last layoff, she decided to to relentlessly pursue her true passion: the intersection between media, economics, race and the environment.
Her Afrofuturist short film, LET HER IN (2016) was selected for several international film festivals. Her short documentary, YOU A NOMAD: Deconstructing Urban Displacement (2017), which was inspired by her own nomadic life, received development support from the Cucalorus Work-In-Progress Program and screened at Netroots Nation 2018. Shirah was featured in UPROOTED (2017), a short film by the Equal Justice Initiative and Google documenting her family's return to the site of her great-grandfather's lynching.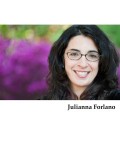 Julianna Forlano is the creator, host, and producer of the acclaimed progressive news parody ABSURDITY TODAY! which can be found on FreeSpeechTV, and at CrooksandLiars.com. (Archives at www.AbsurdityToday.com) She is a professor at Brooklyn College where she teaches Media Studies, Broadcast Journalism Ethics, and Comedy Script Writing. Her written work has been published in the Chicago Sun Times, in the book Letters to President Obama, and online. She is also a popular guest commentator on some of today's favorite progressive tv and radio programs as well as at mainstream outlets. Once named Chicago's Funniest Comedian by Reader's Digest, Julianna has had many notable performances including being the featured speaker and humorist at Barack Obama's Official Inaugural Ball. She currently lives in Brooklyn, NY.