Digital Organizing Tools Overview
Session Type(s): Training
Training Tag(s): Advanced Online Organizing
Starts: Friday, Aug. 3 10:00 AM (Eastern)
Ends: Friday, Aug. 3 11:15 AM (Eastern)
Since 2016, many new organizing tools have been created—but which ones actually work and how will they change how we organize in 2018? We ran the digital organizing program for the VA Coordinated Campaign last fall and have spent 2018 digging in even further, assessing 100+ digital organizing tools (ranging from SMS tools like Hustle, Relay, and Groundgame; relational organizing tools like Team App, Outvote, VoterCircle, and MyRVP; and events tools like Mobilize and Grove AI). This training will give an overview of these tools and how they fit in with organic digital organizing strategies like Facebook groups, Twitter and email programs.
Trainers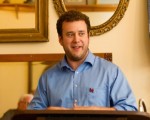 Dan is a veteran organizing manager and an expert at bridging the gap between organizing, digital, and technology. He has worked on organizing programs ranging from local state house races to national presidential campaigns.
At ACRONYM, Dan leads efforts to incorporate technology & digital channels as well as relational organizing into electoral organizing programs at scale.
Before ACRONYM, Dan was the Organizing Director at Mobilize America, where he deployed a new tech platform to help down ballot organizing teams in Virginia during the 2017 cycle connect with resistance volunteers across the country for the first time.
Previously, Dan was the National March Volunteer Coordinator for the People's Climate Movement where he built and managed one of the largest volunteer organizations for a mass mobilization that brought over 250,000 people to the streets of DC. He was also one of the first staffers on Hillary Clinton's 2016 presidential campaign, working on the organizing programs on the Iowa Caucus and Missouri & West Virginia primaries and ending the campaign as the Deputy Organizing Director in Ohio.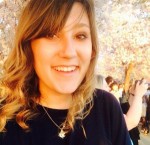 Most recently, Greta worked as the Texting Director on the 2017 Virginia Coordinated Campaign, where she ran a first-of-its-kind peer to peer texting program. Her team oversaw the sending of 3.2 million texts to Virginians in the final six weeks of the campaign. Previously, Greta spent two years working for Hillary Clinton's 2016 presidential campaign. She spent the primary building out the campaign's pilot digital organizing program in Iowa that would scale to 14 other states before joining the digital team in Brooklyn for the general election and running the campaign's first 1:1 SMS organizing hub in Silicon Valley. She spent the 2014 midterms cycle in Kentucky raising $5 million online for Alison Lundergan Grimes in an effort to unseat Senate Minority Leader Mitch McConnell — and in 2012, worked as a field organizer in Dubuque, Iowa, for President Obama's reelection.