Addressing Class Privilege as Activists
Session Type(s): Training
Training Tag(s): Movement Health & Operations
Starts: Friday, Aug. 3 2:00 PM (Eastern)
Ends: Friday, Aug. 3 3:15 PM (Eastern)
Ever been in an activist environment that inadvertently replicated classism and excluded poor and working-class leaders? Wondering how someone with class privilege clues like private school education, an inheritance or trust fund, high-paying job, or no student debt can meaningfully leverage their class privilege for social justice? Class privilege is rarely acknowledged or examined in activist spaces, politics, or the U.S. at large even though wealth inequality is at the root of so many of today's systemic injustices. Through our roles at Resource Generation (the only organization in the U.S. organizing people (18-35) toward the equitable distribution of wealth, land, and power), we'll provide concrete tools to recognize and counter class privilege. People with class privilege and wealth have many roles to play in creating a more just world. It's important that we understand our power, class backgrounds, and its intersections and distinctions with race so we can effectively collaborate across lines of class and with movements led by communities most impacted by injustice.
Trainers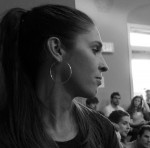 Kaitlin (she/her) is the Campaign Director for Resource Generation based in Los Angeles. From a working class background, Kaitlin deeply believes in building cross-class, multi-racial power and relationship to transform systems and ourselves.
Growing up in Los Angeles, CA during controversial education reform helped Kaitlin understand the depths of wealth inequality and race early in her life and drove her to engage in campaigns and build leadership in community – work that she later understood as organizing. She led campaigns with the Service Employees International Union (SEIU) to organize mostly Latina in-home child care providers, win ballot measures in civic engagement and electoral campaigns, and helped organize a worker strike at a well-known hospital in CA. She also worked with grassroots organizations all over the country as a regional organizer with the Center for Community Change (CCC) to win critically needed changes for immigrant rights, healthcare, and economic justice for low-income people and communities of color.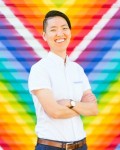 Iimay (she/her, they/them) joined the Resource Generation staff as Associate Director in August 2014 and became the Executive Director in January of 2017. She grew up in an upper class immigrant family in Cary, NC and was thrilled to get involved in the Resource Generation DC chapter in 2013 so she could finally work through the contradictions of being a young person of color with wealth.
She holds a vision for collective liberation in her heart and is passionate about creating and implementing strong organizational systems to turn her vision into reality. Prior to Resource Generation, she spent 3 years as the Director of Operations and Finance at The Management Center where she helped move the organization to the next level of performance.
Born and raised in North Carolina, Iimay was politicized through interning with Southerners on New Ground (SONG), which builds, sustains, and connects a Southern regional base of LGBTQ people in order to transform the region. She moved to the Washington, DC area in 2008 to work for OCA (Organization of Chinese Americans) where she led programming for student leadership development. Iimay is an active member of the DC queer Asian American community and helped organize the Rainbow Dragon Fund, the region's first grassroots queer Asian American giving circle. Iimay is currently the Co-Chair of the board of the Astraea Lesbian Foundation for Justice.