Collective Fundraising Power: How Teaming Up Builds Powerful Movements
Session Type(s): Panel
Starts: Friday, Aug. 3 2:00 PM (Eastern)
Ends: Friday, Aug. 3 3:15 PM (Eastern)
When candidates and organizations on the left fundraise together, they're able to build stronger coalitions and secure electoral wins. Since the 2016 election, groups have been teaming up in innovative ways and using ActBlue's Tandem Fundraising forms, which allow donors to give to a slate of candidates or organizations, to not only raise money for their own work but also to change the map and build stronger progressive ties. You'll hear from leaders in the fundraising space about how they've reached out to their communities to help raise for down-ballot candidates, progressive partners, disaster relief charities, and advocacy organizations, which has led to more engaged supporters and a stronger movement overall.
Moderator
Julia has been running electoral and issue digital campaigns for the last 15 years. She's the Digital Strategy and Analytics Director at GPS Impact. And previously, she ran the marketing team at ActBlue, responsible for brand identity and outgoing mass communication. She is a proud alumna of MoveOn, PCCC, Courage Campaign and Common Cause.
Other sessions: New Tools Showcase hosted by New Media Ventures and Netroots Nation
Panelists
Michael grew up in New York's North Country. He studied journalism at St. Michael's College and was Political Director for Howard Dean's Democracy for America before joining Daily Kos in 2013. Michael oversees Daily Kos' fundraising programs, including support for endorsed candidates, and the Daily Kos Recommended newsletter.
Michael lives in Portland, Maine, and is active in the local Democratic Party.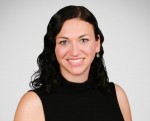 Caitlin Mitchell is the Chief Mobilization Officer at the Democratic National Committee, where she oversees the party's digital organizing, small-dollar fundraising, and supporter engagement.
She most recently served as Vice President, Digital at EMILY's List, where she oversaw online fundraising, messaging, and community development. During her tenure she lead the digital team to a record-breaking cycle, exceeding fundraising projections by 35%. She also developed the Women Can Stop Trump campaign, a supporter-driven effort to highlight Donald Trump's record on women that reached more than 67 million people organically.
Prior to EMILY's List, Caitlin served as the Deputy Digital Director for the Democratic National Committee, where she managed the team's rapid response program during the 2014 cycle.
Before moving to Washington, D.C., Caitlin served as Email Director for Organizing for Action in Chicago, raising $18 million online from more than 400,000 donors and activating more than four million supporters in their first year. Prior to that, Caitlin served as an Email Writer on the 2012 Obama campaign, helping raise a record-setting $690 million online.