New Tools Showcase hosted by New Media Ventures and Netroots Nation
Session Type(s): Special Event
Starts: Saturday, Aug. 4 1:00 PM (Eastern)
Ends: Saturday, Aug. 4 3:00 PM (Eastern)
Come learn about the latest voting, organizing, campaigning, make-the-world-a-better-place technology solution—and cast your vote for the best ones. The New Tools Showcase is a great way to get the inside story on new tools that are being designed and built, the impact they're having on campaigns and organizations, and what they can do to help yo become a more powerful and effective activist. At this event, select presenters will make a live pitch for their app, product or technology. Attendees will vote on their favorites in each category and for an overall winner. Hosted by Netroots Nation and New Media Ventures.
Our finalists, alphabetical by category are:
Best new feature or product
Ballot Ready
Buzzmaker
DSP Political
FII Marketing
Relay Dialer
Ranked Choice Voting for Colorado
Soapboxx
Sum of Us
Best use of existing technology
Community Place
ShopForCause
Whistleblower
Best startup technology 
Campaign Greenhouse
Civic Eagle
Gather Voices
GroundUp
MobilizeAmerica
Moderators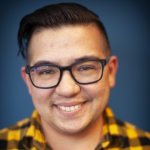 Cayden Mak is Executive Director at 18 Million Rising, organizing Asian Americans and Pacific Islanders (AAPIs) and their allies online. As part of 18MR's founding staff, they were an integral part of developing the organization's vision, voice, analysis, and playbook. In their previous role as Chief Technology Officer, they were the driving force and product manager behind community-centered design for civic tech project VoterVOX, a community-designed matching tool to help find personalized volunteer translation assistance for limited English proficient voters.
Their organizing history also includes cofounding grassroots media startups (youngist.org), cofounding a statewide student organizing network (New York Students Rising), serving as a union officer and staff organizer (CWA 1104, Education Division), and contributing to organizing the Allied Media Conference in Detroit, MI.
In addition to their day job, they serve as the chair of the advisory board for the Kairos Fellowship, and enjoy powerlifting and Magic: the Gathering.
Other sessions: Fighting Nazis on the Internet: Free Speech in the Age of Hatemobs, Digital Sanctuary: Engineering Tools and Models for Racial Justice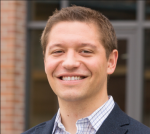 As an Investment Associate at New Media Ventures, Wes is responsible for conducting due diligence and deal execution, building pipeline, and supporting NMV's for-profit and nonprofit investment portfolio.
Wes joins from the Global Development Incubator, where he helped domestic and international startups raise capital and grow. Previously, he worked as a strategy consultant at Monitor Deloitte and earned a BA in Economics from Johns Hopkins University, with minors in Business and Music. He loves jazz music and is a diehard NBA fan.
Julia has been running electoral and issue digital campaigns for the last 15 years. She's the Digital Strategy and Analytics Director at GPS Impact. And previously, she ran the marketing team at ActBlue, responsible for brand identity and outgoing mass communication. She is a proud alumna of MoveOn, PCCC, Courage Campaign and Common Cause.
Other sessions: Collective Fundraising Power: How Teaming Up Builds Powerful Movements