Avoiding the Savior Mentality: Strategies for Accountability in the Movement
Session Type(s): Panel
Starts: Saturday, Aug. 4 4:30 PM (Eastern)
Ends: Saturday, Aug. 4 5:45 PM (Eastern)
Accountable organizing and solidarity are central to healthy movements. Join us to hear from New Orleans organizers discussing strategies for accountability and successful movement building. How can those of us with privilege avoid falling into the savior mentality, and instead work effectively for liberation? In this interactive session, we'll explore concrete examples including stories of organizing in New Orleans after Hurricane Katrina.
Moderator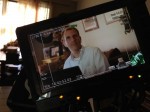 Jordan Flaherty is an award-winning journalist, producer, and author. His print journalism has been featured in publications from the New York Times to Colorlines, as well as in seven anthologies. He has been a guest on shows from Anderson Cooper 360 on CNN to Democracy Now, and he has produced television documentaries and news reports for Al Jazeera America, Al Jazeera English, and teleSUR. He played himself on HBO's television series Treme, and he was a target of the New York City Police Department's spying programs. He is the author of Floodlines: Community and Resistance from Katrina to the Jena Six, and the new book No More Heroes: Grassroots Responses to the Savior Mentality.
Panelists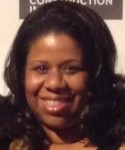 Ashana is a 5th generation New Orleanian and lifelong resident of the Crescent City. As a mother of three, Ashana has been a powerful force for equity and social justice in Louisiana, especially in her work advocating for children and families in Louisiana. Ashana is a writer, educator, organizer, and activist who currently advocates with the Education Justice Project of New Orleans. In addition, she does organizing and facilitation work through Theater for Solidarity, helping communities and organizations address issues of racism, diversity, bias, education, healing and solidarity in community partnerships. Ashana is a fellow with progressive.org magazine and also serves as a Community Faculty member with Tulane University's Center for Public Service.
Other sessions: Hurricane Lessons: What We've Learned from Post-Katrina Disaster Capitalism in NOLA Schools
Ursula is an accomplished criminal justice reform champion with deep roots in community organizing. Born and raised in rural Mississippi, Ursula has been organizing for criminal justice reform in New Orleans since 2001. She joined Safe Streets/Strong Communities as a community organizer in the wake of Hurricane Katrina and helped drive a historic campaign for police accountability. This led to the creation of the Independent Police Monitor, which Ursula joined in 2010 and has helped lead for the last eight years.
As Deputy Police Monitor, Ursula has led a team that holds the New Orleans Police Department accountable to the community through independent monitoring and investigations. As Director of Community Relations, she has helped develop a police/community mediation program, a rights and responsibilities curriculum and guide, and helped organize New Orleans' first public forum in which officers and civilians worked together to develop anti-retaliation policy. Ursula is on the board of BreakOUT! and is an experienced fundraiser and organizational developer. She is passionate about member-led organizing and about building diverse coalitions that span urban and rural communities, that unite Black and Brown workers and that bring an explicit gender lens to the work.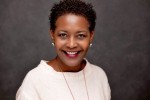 Tracie Washington