Hurricane Lessons: What We've Learned from Post-Katrina Disaster Capitalism in NOLA Schools
Session Type(s): Panel
Starts: Thursday, Aug. 2 11:30 AM (Eastern)
Ends: Thursday, Aug. 2 12:45 PM (Eastern)
Following Hurricane Katrina, the state of Louisiana took more than 120 public schools in New Orleans in the name of "recovery." A state-appointed board fired 7,500 unionized school employees (many of them black), and handed over most schools to charter school management companies. Under privately-operated rule, schools open and close frequently, routinely weed out more "difficult" students, and push kids out by inflicting harsh discipline—a pattern that's being replicated across the country as school reform efforts take hold. Locals have little to no say in school governance and practices. Some are optimistic that the local school board will regain control of 52 state-run charter schools by summer 2018—but accountability and transparency are far from guaranteed. Our panel will discuss the evolving tactics of disaster capitalists and how communities can navigate these issues to push for progressive change.
Moderator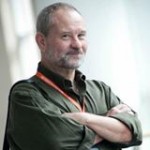 I am a marketing and communications strategist with nearly 30 years of experience – the past 20+ on my own as a freelance writer, advocacy journalist, and consultant. My award-winning advocacy work routinely appears in prominent news outlets including, Salon, Alternet, and The Washington Post. In commercial and fundraising ventures, my work has produced millions of dollars in sales and funds raised for clients, who range from prestigious nonprofit organizations, such as the National Geographic Society and Doctors Without Borders, to Fortune 500 companies such as Kimberley-Clark and Xerox.
Other sessions: Taking Energy from the Educator Spring into November Elections
Panelists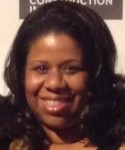 Ashana is a 5th generation New Orleanian and lifelong resident of the Crescent City. As a mother of three, Ashana has been a powerful force for equity and social justice in Louisiana, especially in her work advocating for children and families in Louisiana. Ashana is a writer, educator, organizer, and activist who currently advocates with the Education Justice Project of New Orleans. In addition, she does organizing and facilitation work through Theater for Solidarity, helping communities and organizations address issues of racism, diversity, bias, education, healing and solidarity in community partnerships. Ashana is a fellow with progressive.org magazine and also serves as a Community Faculty member with Tulane University's Center for Public Service.
Other sessions: Avoiding the Savior Mentality: Strategies for Accountability in the Movement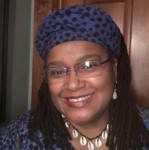 Karran Harper Royal is the Executive Director of the GU272 Descendants Association and Co-Host of the genealogy television show, "Nurturing Our Roots". She is also the Assistant Director of Pyramid Community Parent Resource Center where she is training the next generation of parent advocates for children with disabilities. She is one of the producers of "A Perfect Storm: The Takeover of New Orleans Public Schools." She's consulted with the Southern Poverty Law Center and contributed to Research on Reforms, an organization studying the education reforms in post Katrina New Orleans. She has served as a member of the National Journey for Justice Alliance and the Alliance to Reclaim Our Schools and is a founding member of the Louisiana Alliance to Reclaim Our Schools. Mrs. Harper Royal is the mother of a two sons, one a pre-Katrina graduate of New Orleans Public Schools and one who is a post-Katrina graduate of New Orleans Public Schools.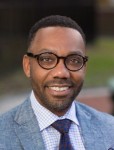 Andre Perry is a David M. Rubenstein Fellow in the Metropolitan Policy Program at the Brookings Institution. His research focuses on race and structural inequality, education, and economic inclusion. Of particular note, Perry's recent scholarship at Brookings has analyzed majority-black places and institutions in America, focusing on highlighting valuable assets worthy of increased investment.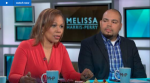 Julian Vasquez Heilig is an award-winning researcher and teacher. He is currently a Professor of Educational Leadership and Policy Studies and the Director of the Doctorate in Educational Leadership at California State Sacramento.
His work has been cited by the New York Times, Washington Post, Associated Press, USAToday, Education Week, Huffington Post and other print and electronic media outlets. He has also appeared on local and national radio and TV including PBS, NBC, NBCLatino, NPR, Univision, Al Jazeera and MSNBC.
He obtained his Ph.D. in Education Administration and Policy Analysis and a Masters in Sociology from Stanford University. He also holds a Masters of Higher Education and a Bachelor's of History and Psychology from the University of Michigan Ann Arbor.
He blogs at Cloaking Inequity, consistently rated one of the top 50 education websites in the world by Teach100. Follow him on Twitter @ProfessorJVH.
Other sessions: The Dangers of Disruption: Privatization is Not Progressive