Net Neutrality and the Fight to Regain It
Session Type(s): Panel
Starts: Thursday, Aug. 10 2:30 PM
Ends: Thursday, Aug. 10 3:45 PM
Room: Hanover F
The importance of net neutrality cannot be understated, especially when it comes to the ability to build and grow our movement. Previously, coalitions made up largely of people of color helped guarantee the independence and fairness of our most important communications resource. Now the FCC, under its new leadership, is working to completely destroy the net neutrality protections and again communities and organizations of color are responding.
This is about your ability to communicate your message. What is at stake? What do we do? What are our chances now? Join the activists who led prior campaigns to protect net neutrality for this not to be missed conversation.
Moderator
Panelists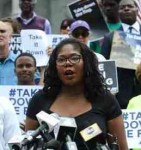 Brandi serves as Media Justice Director for ColorOfChange.org, the country's largest online civil rights group. She comes to ColorOfChange from The Center for Media Justice, an organization fighting for media rights, access and representation for marginalized communities. Previously, Brandi worked at Safer Foundation as Public Policy Associate where she crafted state and national recommendations and statements on workforce development, community capacity building, and prisoner reentry. She holds a B.A. in History from Agnes Scott College, and a J.D. from University of Wisconsin-Madison Law School.
Other sessions: Trolling for Justice: How Cheeky, Provocative Campaigns Can Lead to Progressive Victories, Digital Sanctuary: Combatting Bias and Racism in Tech Tools and Policies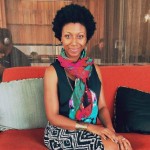 Collette is a media-maker and free Black woman raised in South Carolina, now residing in Arizona. She earned her B.A. in radio/TV/film production at Howard University and has over 10 years of experience in advertising and marketing, including as a copywriter and creative lead in the New York office of J. Walter Thompson, where she earned the American Advertising Federation MOSAIC Awards 2013 Grand Prize for Workforce Diversity Communications. Collette is a creative specialist for Black Alliance for Just Immigration (BAJI) and a longtime volunteer with the NAACP and the National Urban League Young Professionals. Outside of work she moonlights as an indie singer-songwriter.