Net Neutrality and the Fight to Regain It
Session Type(s): Panel
Starts: Thursday, Aug. 10 2:30 PM (Eastern)
Ends: Thursday, Aug. 10 3:45 PM (Eastern)
The importance of net neutrality cannot be understated, especially when it comes to the ability to build and grow our movement. Previously, coalitions made up largely of people of color helped guarantee the independence and fairness of our most important communications resource. Now the FCC, under its new leadership, is working to completely destroy the net neutrality protections and again communities and organizations of color are responding.
This is about your ability to communicate your message. What is at stake? What do we do? What are our chances now? Join the activists who led prior campaigns to protect net neutrality for this not to be missed conversation.
Moderator
Panelists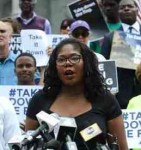 Brandi Collins-Dexter is the Senior Campaign Director at Color Of Change and oversees the media, democracy and economic justice departments. She has led a number of successful campaigns for accountability including getting Fox's The O'Reilly Factor taken off the air; getting R. Kelly dropped from RCA for his repeatedly abusing girls; winning Net neutrality protections; pressuring financial companies to pull funding from hate groups; and persuading Disney not to whitewash the features of their character Princess Tiana.
Brandi is a regular commentator in the media on racial justice. The Hill named her a 2017 "person to watch." She has written for The Root, The Hill and ESPN's The Undefeated, and has been featured on the BBC, and in the Guardian, Gizmodo and Pitchfork.
Other sessions: Trolling for Justice: How Cheeky, Provocative Campaigns Can Lead to Progressive Victories, Digital Sanctuary: Combatting Bias and Racism in Tech Tools and Policies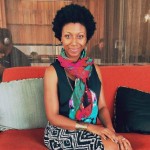 Collette is responsible for managing and unifying content across Free Press' digital channels to engage the organization's 1.4 million members and the broader public. This includes writing, design, multimedia production and content planning to support a variety of campaigns for media and technology equity. A native of Gullah country South Carolina, Collette's life mission is to create stories, spaces and sounds that make revolution irresistible. She is a proud graduate of Howard University with a B.A. in radio/TV/film production.