How to Run for Office for Female Leaders
Session Type(s): Training
Training Tag(s): Grassroots Organizing/Campaigns, Grassroots Activism & Campaigns
Starts: Saturday, Aug. 12 9:00 AM (Eastern)
Ends: Saturday, Aug. 12 10:15 AM (Eastern)
Interested in running for office, but don't know where to start? Let Emerge America point you in the right direction during our Dare to Compete! training. Learn the basics on starting your run for elected office or support women who are running. After the 2016 election, America desperately needs the unique perspectives and skills women can bring to the table. Emerge America and the Emerge affiliates share one mission: to increase the number of Democratic women leaders from diverse backgrounds in public office through recruitment, training, and providing a powerful network.
Trainers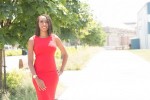 A'shanti F. Gholar serves as Emerge America's political director, focusing on strengthening national partnerships and working closely with state affiliates to strategically recruit for key seats, as well as directing the organization's overall political strategy. For 15 years, A'shanti has been a grassroots organizer and activist for women, communities of color, and progressive
causes. Prior to coming to Emerge America, A'shanti served as the National Deputy Director of Community Engagement and Director of African American Engagement for the Democratic National Committee.
A native Nevadan, A'shanti holds a Bachelor's Degree in Political Science and a Master's of Science Degree in Industrial and Organizational Psychology with an emphasis on leadership development and women in leadership. A'shanti was named a political influencer by CQ Roll Call Magazine, designated a top woman of color in policy by Walker's Legacy, and called a
"Changemaker" by African American Women in Business Careers. In addition to her role at Emerge America, serves as an Advisory Board Member for First Ask, an Expert Advisor for Forward Majority Action, as a Senior Advisor for the New Leaders Council Millennial Policy Initiative on Gender and Equity, and a Sisters on the Planet Ambassador for OxFam America. She is also the founder of The Brown Girls Guide to Politics.
Other sessions: Taking Seats at the Table: Black Women at the Intersection of Politics and Activism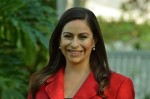 Judy Pineda Neufeld is an organizational and leadership development consultant, working specifically with organizations that empower women and girls across the country. She is passionate about making teams stronger and organizations more efficient and productive. She has led organizations through complex strategic planning processes, transformative culture change, and has helped to reorganize, rebrand, and revise mission, vision, and values for nonprofits and political organizations.
Judy has also held several roles with Emerge America, an organization that recruits, trains, and provides a powerful network for Democratic women running for office in seventeen states (and counting). An alumna of the program, Judy went on become the executive director of the Massachusetts affiliate, increasing the size and diversity of the classes and successfully designing and implementing the first candidate training bootcamp program 2012, which is now replicated across the Emerge network. In 2013, Judy became the vice president of the national organization and served for eight months as its interim president. Most recently, she served as senior advisor, helping to support current state affiliates and advise on the strategy for expansion into new states. She is currently working with Emerge America to organize and conduct five Regional Bootcamp trainings for women for office all across the country.
Before starting as the executive director of Emerge Massachusetts, she was the Manager of Recruitment and Community Partnerships at Big Sister Association of Greater Boston, the largest and oldest mentoring organization in Greater Boston exclusively serving girls. While at Big Sister, Judy managed all volunteer and child recruitment for the agency, developed a Diversity Council to recruit more women of color, and created a thriving Alumnae Association. Judy has worked on numerous political campaigns during her time in Massachusetts, and now in Florida. She is the former Co-President for the Massachusetts Chapter of the National Organization for Women and chaired their Political Action Committee in 2010. An avid (and new!) runner, Judy has completed eleven half-marathons and counting and is currently attempting a year-long run-streak in 2017.
Judy graduated from Tufts University and just completed her MBA at the Rollins College Crummer Graduate School of Business in Orlando, Florida. She lives in Somerville, Massachusetts with her cat Pumpkin.