Taking Seats at the Table: Black Women at the Intersection of Politics and Activism
Session Type(s): Panel
Starts: Thursday, Aug. 10 10:30 AM (Eastern)
Ends: Thursday, Aug. 10 11:45 AM (Eastern)
White women voted for Donald Trump by 53 percent, while 94 precent of Black women voted for Hillary Clinton. Democrats won the 2013 Virginia Governor's election, particularly because of black women. Black women are the committed base of the Democratic Party and progressive movement; yet despite gains at the federal level, black women's leadership is not always reflected in the Democratic Party and the mainstream progressive movement. What is the next generation of black women leaders working in #BlackLivesMatter, reproductive justice, labor unions, LGBT organizations and politics doing to bring black women activism to the forefront of political leadership? Hear from them and how to increase black women political leadership in your own community.
Moderator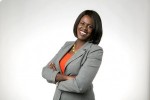 Atima Omara directs the Candidate Engagement program for #VOTEPROCHOICE(VPC) that provides strategic guidance and support to VPC endorsed candidates at the state, local, and judicial level to win elections and build a prochoice majority in government. She is also the Founder and President of Omara Strategy Group, a consulting practice she founded with the goal of building political power for women, people of color, LGBTQ and other historically marginalized communities through winning political campaigns and strengthening advocacy organizations.
Atima has worked for a Governor and has served as staff for over 9 federal, state, and local political campaigns including working for labor unions and PACs focused on organizing immigrants and people of color and as well as electing and organizing women. She has spent the last 15 years working to engage women, communities of color, and youth in the political process.
Atima is the Immediate Past President of the Young Democrats of America. When elected in 2013, Atima became the first African American and fifth woman President of the Young Democrats of America (YDA) in its 83-year history. She served as President from 2013-2015, the nation's largest youth partisan organization. As President of YDA, she grew membership, oversaw the first national Lobby Day in a decade and increased work with allied organizations. Atima has also previously served as Vice President of the the Reproductive Health Technologies Project. She has held board leadership roles with Planned Parenthood Metro Washington, the DC Abortion Fund, and the National Organization for Women. She just finished serving as Board Chair of the Planned Parenthood Metro Washington Action Fund that covered most of the Northern Virginia area including the District of Columbia and Southern Maryland. For her work, Ebony Magazine listed her as 2013 "Power 100" and Jet Magazine listed her as 2013's "40 under 40"
Panelists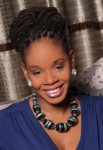 Advocate and political strategist Glynda C. Carr is recognized for her innovative leadership style, commitment to expanding the civic participation of communities of color and advancing progressive public policies that build sustainable communities.
Carr co-founded Higher Heights a national organization building the political power and leadership of Black women from the voting booth to elected offices. Carr is the former Executive Director of Education Voters of New York, a leading independent voice for school reform in the state. Prior to Education Voters, Carr was Chief of Staff to New York State Senator Kevin Parker (Brooklyn), and served as campaign manager for two of his successful re-election campaigns.
A sought after speaker and trainer, Carr's writing has also appeared on TheRoot.com, BET.com, Ebony.com and Feminist.com. She is a contributor on The SPIN: All Women's Media Panel and has appeared on NewsOne, Fox News Live, MSNBC and several other media outlets.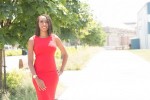 A'shanti F. Gholar serves as Emerge America's political director, focusing on strengthening national partnerships and working closely with state affiliates to strategically recruit for key seats, as well as directing the organization's overall political strategy. For 15 years, A'shanti has been a grassroots organizer and activist for women, communities of color, and progressive
causes. Prior to coming to Emerge America, A'shanti served as the National Deputy Director of Community Engagement and Director of African American Engagement for the Democratic National Committee.
A native Nevadan, A'shanti holds a Bachelor's Degree in Political Science and a Master's of Science Degree in Industrial and Organizational Psychology with an emphasis on leadership development and women in leadership. A'shanti was named a political influencer by CQ Roll Call Magazine, designated a top woman of color in policy by Walker's Legacy, and called a
"Changemaker" by African American Women in Business Careers. In addition to her role at Emerge America, serves as an Advisory Board Member for First Ask, an Expert Advisor for Forward Majority Action, as a Senior Advisor for the New Leaders Council Millennial Policy Initiative on Gender and Equity, and a Sisters on the Planet Ambassador for OxFam America. She is also the founder of The Brown Girls Guide to Politics.
Other sessions: How to Run for Office for Female Leaders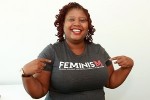 A long time advocate for race and gender justice, Nakisha has spent the last decade supporting youth and parent grassroots organizing across movements. As the former Program Manager at the Schott Foundation for Public Education, she managed the state-based Opportunity to Learn Campaign in Massachusetts and established the foundation's Gender Equity portfolio.
Nakisha's current work focuses on centering Black women and girls in philanthropic dialogue and developing a roadmap for investment in Black and Brown girls. At present she is working with the African American Policy Forum to organize women of color around the country in calling for inclusion in President Obama's "My Brother's Keeper" initiative.