The Progressive Movement Has a Sexual Assault and Harassment Problem. Now What?
Session Type(s): Panel
Starts: Thursday, Jul. 14 10:30 AM
Ends: Thursday, Jul. 14 11:45 AM
Room: 221
We have a rape culture problem in the progressive movement. After the high-profile closure of FitzGibbon Media and the rise of a survivor-justice movement, addressing everyday sexism, sexual harassment and assault in the movement has become a hot topic. But how do we fix it? The reality is this abuse is not just the product of a few isolated actors, but the result of a permissive and often supportive culture in our organizations. Serial abusers move from one group to another for years, making our movement a toxic and sometimes dangerous place. This panel will discuss how to address this issue, what a positive structured response could look like and how to make our progressive organizations and movement safer.
Moderator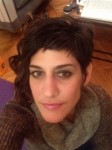 I'm a co-founder and the Executive Director of the Kairos Fellowship-a program building the next generation of campaigning leaders and technologists of color. I've been organizing for longer than I can remember. I came up in California working to end gender based violence against migrant farmworkers and their children before moving to NYC where I was a union organizer for 5 years. In 2010 I made the leap from grassroots organizing to online campaigning and worked at MoveOn. After leaving MoveOn, I went to Presente where I was Managing Director leading strategic campaigns. After years in digital campaigning and witnessing more and more black and brown leaders get pushed out of digital organizing because of structural racism, I co-founded the Kairos Fellowship. I am lucky to build with and support the incredible talent that makes up the Kairos network.
Other sessions: Action into Being: Growing as an Ally
Panelists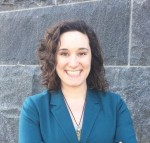 olly Haigh is President of Megaphone Strategies, a new social justice PR firm run by and for the movement for purpose, not profit. An alum of FitzGibbon Media, 350.org, PCCC, and countless Democratic campaigns, Molly works at the intersection of grassroots organizing and PR. She got her start organizing on LGBTQ and immigrant rights, and is a student of social movement histories. She originally hails from Fairbanks, Alaska, loves to bike, and is based in Washington, DC.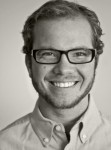 Austen Levihn-Coon specializes in helping non-profits leverage emerging innovations in communications technology, social media, multimedia and mobile to win advocacy campaigns. He has a background in grassroots campaigning and social movement theory, both of which contribute to his current work at Planned Parenthood Action Fund overseeing the digital organizing program.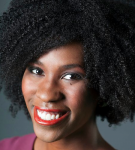 Bridget Todd is a political strategist, educator, writer and community organizer. She currently works as the digital training manager for the New Organizing Institute.
Her writing on race, politics, and culture has appeared at the Atlantic, the Huffington Post, Jezebel, BuzzFeed, the Aerogram, DCentric, Racialicious and several other outlets.
She has held regular contributing writer positions at PolicyMic and Generation Progress, the millennial arm of Center for American Progress, a progressive public policy and advocacy organization. She has also discussed her experiences with racial profiling on the Daily Show.
Other sessions: Living and Working Our Values: Dismantling Rape Culture in Progressive Spaces and Ending Sexual Harassment and Violence at Work [Voter Pick]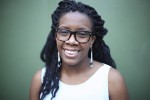 Wagatwe Wanjuki is a national speaker on issues of activism, rape culture, feminism, gender, and racial justice who utilizes her personal narrative as a sexual assault survivor in her activism and writing. She successfully used storytelling during Know Your IX's ED ACT NOW campaign to spur the creation of the White House Task Force to Protect Students from Sexual Assault. Her social media successes include creating conversations around sexual violence by creating hashtags like #SurvivorPrivilege and #TheresNoPerfectVictim. Her writing has appeared in outlets including Mic, ESSENCE magazine, American Prospect, and The New York Times. She currently serves as a staff writer for Upworthy.