Living and Working Our Values: Dismantling Rape Culture in Progressive Spaces and Ending Sexual Harassment and Violence at Work [Voter Pick]
Session Type(s): Panel
Starts: Friday, Jul. 15 10:00 AM (Eastern)
Ends: Friday, Jul. 15 11:15 AM (Eastern)
Room: 227
Though it's long been an issue, recent high-profile incidents have highlighted the persistent problem of so-called progressive people, businesses, and organizations that ostensibly fight for justice and equality, yet sexually harass, assault, and otherwise abuse their fellow activists, colleagues, and employees behind closed doors. How can we address this issue, through organizational accountability and restorative justice models? How do we balance the need to keep people—particularly girls, women, and members of the LGBTQIA community—safe, while also making space for people to learn from and overcome harmful mistakes? Join us for a participatory working session to develop movement-wide solutions.
Moderator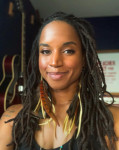 Sabrina is a mother, writer, education advocate, and former teacher based in Washington, DC. She is a founding member of EduColor, a collective that works to elevate the voices of people of color in the education policy dialogue. Her insight on various educational and progressive issues has been featured in various media outlets, including MSNBC, TIME.com, The Hill, GOOD Magazine, Education Week, The American Prospect, and The Answer Sheet at The Washington Post, among others.
Panelists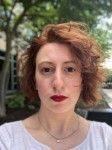 After more than a decade of working in progressive organizing, Robyn Swirling founded Works in Progress to build safer and more equitable workplaces across our movement through campaigning, researching, and providing technical assistance to progressive organizations and companies. Robyn has worked within the progressive movement as an organizer, communicator, trainer, and storyteller, including roles with the National Education Association, Action Network, Advocates for Youth, and several electoral campaigns. Robyn is committed to ending the stigma associated with women's experiences and bodies, in particular, and writes and speaks frequently regarding sexual assault, abortion, and physical manifestations of trauma.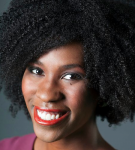 Bridget Todd (she/her) got her start teaching courses on writing and social change at Howard University.
Since then, she's trained human rights activists in Australia, done strategy for organizations like Planned Parenthood, the Women's March, and MSNBC, and ran a training program for political operatives the Washington Post called "the Hogwarts of the Democratic Party."
Formerly, Bridget explored feminist activism on the podcast Stuff Mom Never Told You and produced a global salon with AFROPUNK, a music and culture festival, to where she hosted folks like Angela Davis, Ava Duvernay, and #MeToo creator Tarana Burke.
She founded Unbossed Creative, a media company that makes podcasts and other digital content to push the needle on social change. Her critically acclaimed podcast, There are No Girls on the Internet, debuted on iHeartRadio on July 7th.
Other sessions: The Progressive Movement Has a Sexual Assault and Harassment Problem. Now What?